The best colleges for pre-law empower students with the skills necessary to further their education in law school. Pre-law majors have the critical thinking ability to challenge theories and tackle new ideas. The pre-law program at Western Colorado University provides students with experience and skills to launch their careers in law. The best colleges for pre-law students provide legal background and theory for students to fully explore the pre-law degree.
Pre-law Majors: What to Expect
Pre-law majors push students to prepare for the next step of law school. At Western, pre-law majors take a variety of courses within the legal environment and beyond. The legal classes build the foundation of understanding business law, constitutional law, political theory, and much more. These classes give pre-law majors the confidence to continue their passions for law.
The program also explores other topics to bolster their knowledge and confidence in a particular subject. Students will take courses in business, economics, political science, English, history, and more to provide a unique skill set. The program blends a liberal arts program with practical skills for students to stand out and shine in any area they pursue.
Students considering pursuing pre-law should have strong reading and writing skills, as they analyze documents. These students will need to articulate their arguments with clear and concise language. Keep in mind the time and effort required to pursue this career path.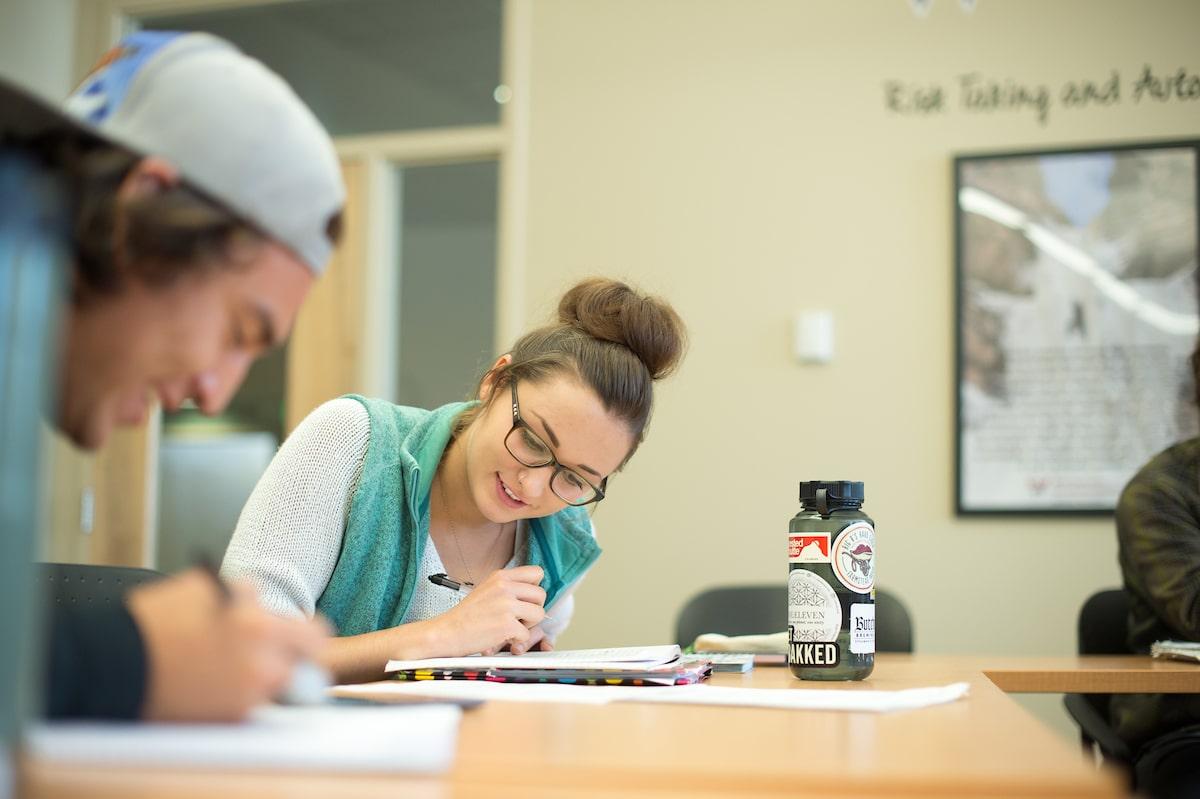 Pre-law Degree: Top Opportunities for Pre-law Students at Western
Western is a place where students explore their passions, and the pre-law program is no different. Along with the coursework, you gain practical experiences like:
These resources turn skills gained in the classroom into real-world opportunities. The degree program prepares student for the LSAT and law school admissions by building highly relevant skills and knowledge. The habits developed in this degree path will help students be successful in law school and beyond. Faculty challenge students to think in different ways for strong reasoning.
Events
Western holds various events for their students to expand their networks and challenge new ideas. Students can expect a variety of speakers and debates to ask questions and have academic conversations. These events give you a forum to find answers and explore new topics.
Events enable pre-law students to expand their knowledge in the subject and meet others interested in the field. Students can ask questions and engage in conversations to hear from professionals in the legal field. You can find a variety of events throughout the year for educational growth and even networking connections.
Internships
A crucial part of pursuing a career in law is an internship. The best colleges for pre-law provide their students with engaging and exciting internships to explore. Western connects students to intern with political candidates, elected officials, nonprofit organizations, and legal professionals. These internships allow you to explore different fields of law and understand the legal system from a different perspective. The skills and knowledge acquired are invaluable to prepare for a career in law.
Internships open the door to new connections and experiences. Students who are part of the pre-law program at Western can explore what motivates and interests them. This direction will help specialize beyond an undergraduate degree. Working with professionals is a great way to ask questions and explore the legal system outside of the classroom.
Mock Trial
An unforgettable experience for many pre-law majors is preparing for and debating in a mock trial. The experience introduces students to real criminal or civil cases. Debating these cases teaches valuable lessons for the courtroom and before. Preparation is crucial for any case going to trial and students will gain real experience preparing a case with a team. Learn the ins and outs of a courtroom and the various procedures of a trial.
Mock trials are a great way to hone and practice skills. This experience helps students build their confidence in a court setting to be able to argue for their clients. The low-stakes educational environment creates a space to experiment and learn at an accelerated pace. Many students relay that this is one of their favorite parts of the program.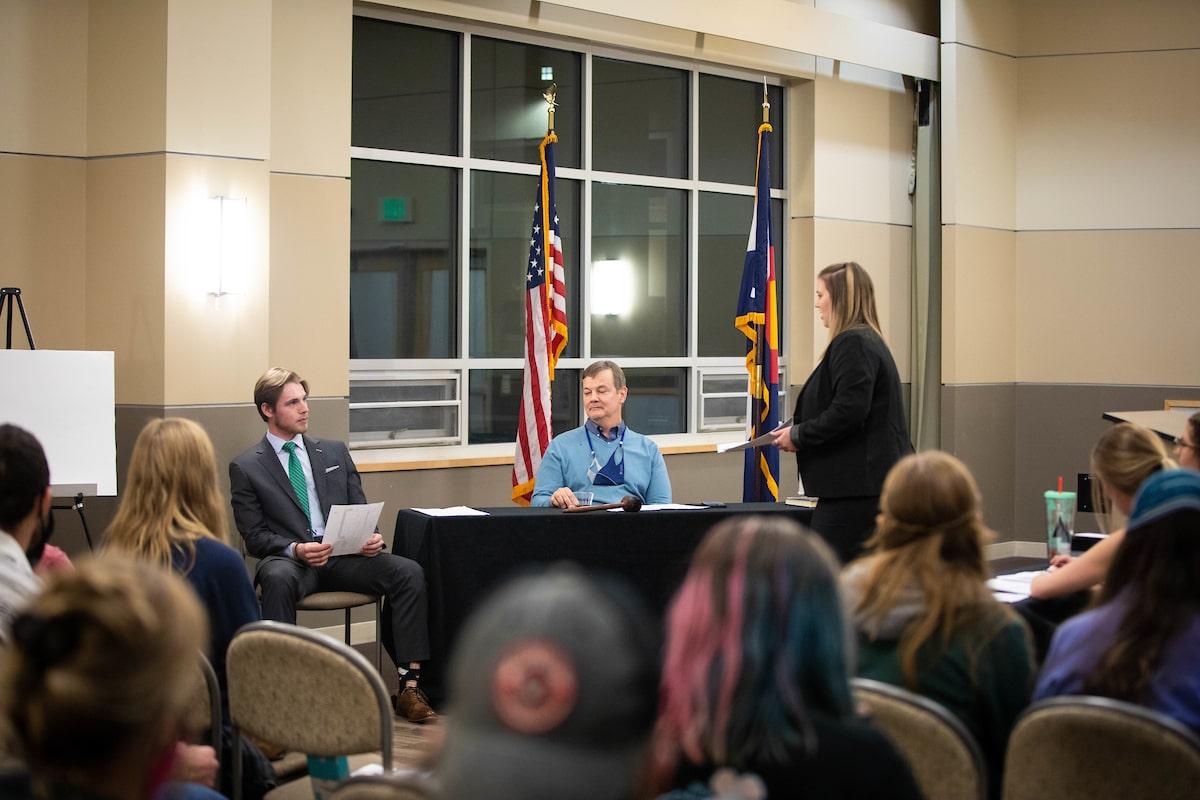 Model United Nations
Another unique opportunity for all students at Western is Model United Nations. For pre-law students, Model UN is yet another opportunity to practice the skills and knowledge developed in the classroom. As part of this event, your team represents a country and debates other countries (other universities) on various geopolitical topics. It's an exciting, fast-paced environment that forces students to think on their feet and adapt.
It is the perfect opportunity for pre-law students to challenge themselves and grow debate and public speaking skills. The time for preparation may be limited, forcing students to focus on pertinent information and jump in to present their ideas. Plus, the collaborative environment is a great way to form connections and allies, as teams can use their negotiation skills to build a network.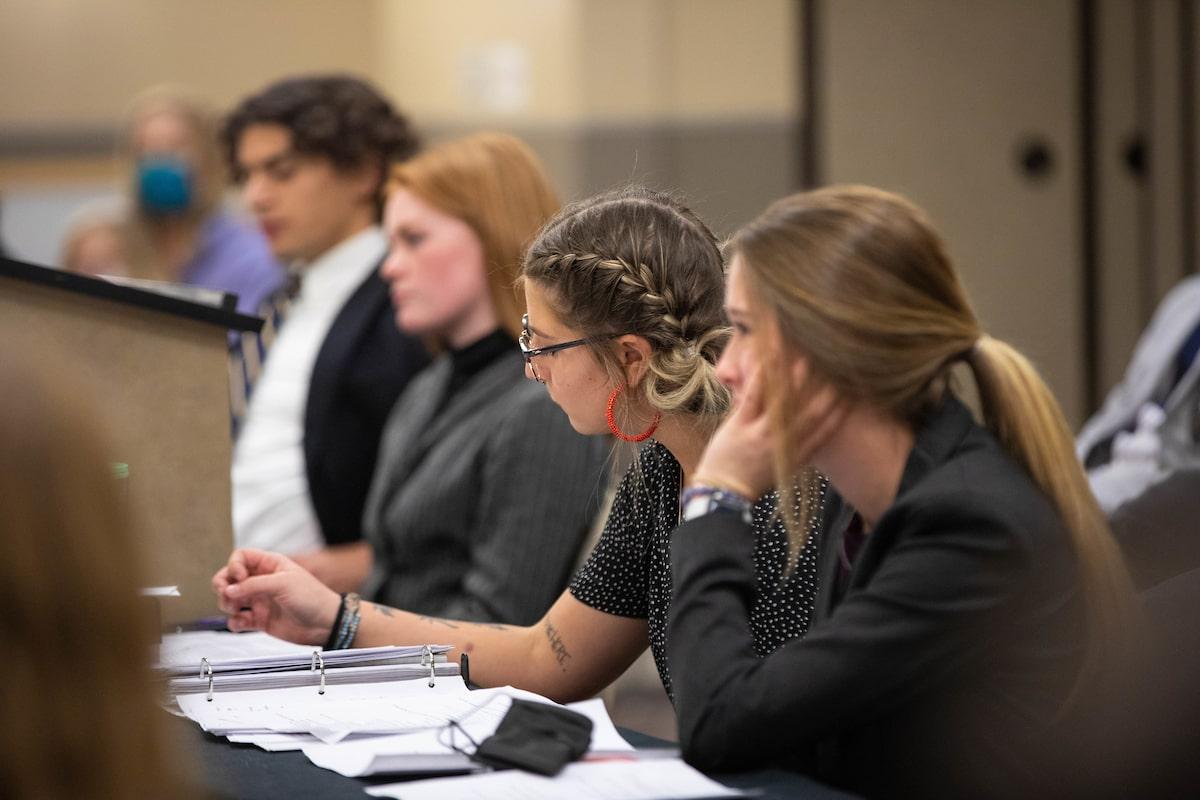 Politics Clubs
There are many opportunities on campus to explore your passion for pre-law. Politics club is a popular avenue for students to grow their network, see speakers, and build skills. The club is student-led, providing leadership opportunities and an instant network of students. Many debates are hosted throughout the year to discuss ideas and provide professional development.
Colleges for Pre-law: Why Western
Students who are interested in pre-law can expect a rigorous academic program from Western, but also a college that offers unparalleled opportunities. The classroom environment provides students with the knowledge and drive to challenge themselves. Outside of the classroom, students will be able to explore their interests in law and understand the next steps. Western delivers a unique experience for students to grow toward a professional career.
The courses and programs provide students with the foundation to start their careers with confidence. The environment around Western helps students grow connections with peers and discover new interests and hobbies outside of the classroom. With support from your professors and the Western community, students gain a holistic perspective of their career options after college and are equipped with the necessary tools to succeed.
How Western Can Help You Pursue a Pre-law Degree
Applying to college is a big decision and comes with a lot of questions. Discover best questions to ask when visiting colleges and learn when to start applying for college to get the ball rolling. Ready to visit our campus in Gunnison, Colorado? Schedule overnight college visit at Western to see why we're considered one of the best colleges for pre-law.
There are so many opportunities at Western, whether you are set on a major or considering a path as a non-degree seeking student. Apply to Western today to start the process.