The best college athletic facilities have something for everyone to challenge themselves and improve. From elite athletes looking to hone their technique to students looking to stay in shape, Western Colorado University offers world-class athletic facilities. The various fields, gyms, and weight rooms help students maximize their athletic potential. Whether it's for NCAA Division II athletics, club sports, intramural sports or Mountain Sports, Western supports many students in their athletic endeavors in the Rocky Mountains.
What Are Athletic Training Colleges?
Athletic training colleges help students develop their physical skills and improve their health and well-being. Western is home to some of the best college athletic facilities that accommodate different sports, activities and workout routines. While Western's facilities are top tier, the Mountain Sports teams also train in the surrounding area of the Gunnison Valley, taking advantage of Western's close proximity to the mountains rich in outdoor recreational opportunities.
Colleges for Athletic Training: High Elevation Facilities
Western's campus sits at a high elevation — approximately 7,700 feet — which sets many collegiate records for the highest facilities. The elevation also limits the oxygen of athletes, creating an intense environment for exercise. Due to this geographic factor, many athletes from around the world train at higher elevations to increase their performance and ability. Some of the best college athletics facilities at Western include:
Mountaineer Field House
The Mountaineer Field House is 65,000-square-feet and home to a six-lane, 200-meter track, with offices and meeting rooms for sports teams and locker rooms. The multipurpose building provides students access to three basketball and volleyball courts, group fitness rooms, and 3,114-square-feet of climbing walls reaching as high as 43.5 feet. It comes with almost 12,000-square-feet of fitness and weight room training areas, batting and golf practice cages, a hot tub and more for students to explore and enjoy.
Mountaineer Bowl
The Mountaineer Bowl is home to all home football games and track and field meets at Western. Sitting at 7,723 feet, the bowl is the highest collegiate football field in the world. The stunning view of the surrounding peaks establishes Western as one of the top colleges for athletic training. Running at such an altitude can be difficult for even the best athletes. Thus, students and athletes train hard to defend their home field.
The track surrounding the field boasts an eight-lane 400-meter track that hosts many meets throughout the year. Aside from running events, students compete in the high jump, pole vault, javelin, and triple jump.
The Mountaineer Bowl is currently undergoing an estimated $15 million renovation thanks to another generous lead commitment from '78 alumnus, Paul Rady. The renovation of the Mountaineer Bowl Events Complex will include a new 10,000-square-foot press box, a 20,000-square-foot gateway entrance, the addition of an artificial turf playing surface and lighting to allow for expanded use, a new video/scoreboard including a filming platform and a resurfaced track to enhance our Men's and Women's Track & Field teams.
Paul Wright Gym
Students can watch athletes compete in women's and men's basketball, women's volleyball, and wrestling in the Paul Wright Gym. Adding to the theme, this gym is the highest collegiate gym in the world. The conditions appeal to those infatuated with the top athletic training colleges. The gym also includes six classrooms for both Recreation & Outdoor Education (ROE) and Exercise & Sport Science (ESS) courses.
Paul Wright Natatorium
This six-lane, 25-yard indoor pool allows swimmers and divers to compete and train year-round. The best college athletic facilities have all the necessary equipment to hold meets and practices, and the Western pool is no different. The home locker room was recently renovated, and the pool is equipped with all timing tools for competitive meets.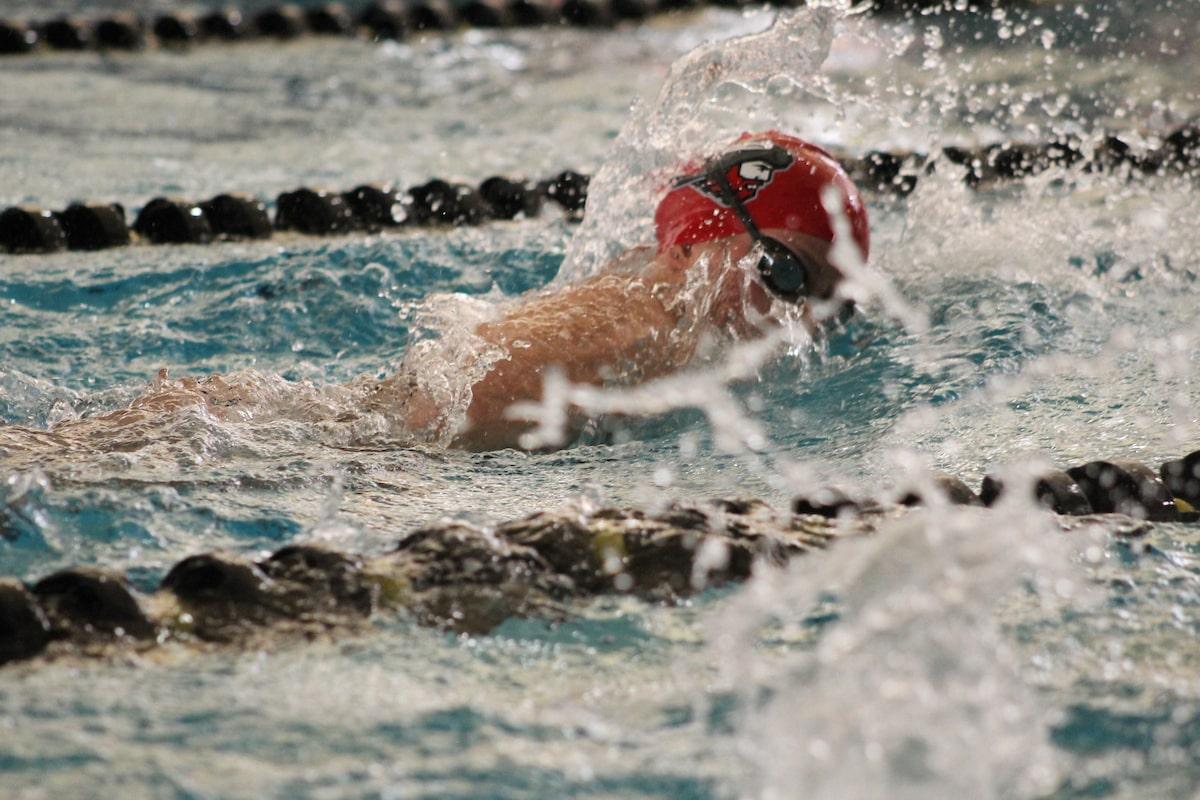 Katy O. Rady Field
Sitting at 7,723 feet above sea level, the Katy O. Rady Field is the highest collegiate soccer field in the world. The field is surrounded by panoramic views of the mountains and is easily accessible from anywhere on campus. Games are conducted anytime during the day with a lighting system to allow nighttime games.
Mountaineer Strength and Conditioning Center
The weight room helps student-athletes train to increase their explosiveness and power. Access to this particular weight room is restricted to student-athletes. Athletes will find 12 power racks, plyometric boxes, two dumbbell racks ranging from five to 150 pounds, and various cardio machines.
Benefits of the Best College Athletic Facilities
Athletic training colleges provide benefits to students looking to train for events or for those who want a fun experience. Students can browse the various programs or classes to try a new activity or work with trainers to improve their skills. Western is one of the best colleges for athletic training that gives its students the opportunity to explore their interests through:
Access to Programs/Classes
If you are ready to challenge yourself physically, check out the programs and classes offered at the Mountaineer Field House. Students can enjoy classes that can give them technical skills, and great cardio workouts. These programs are open to all and require little to no prior experience as you work with other students in athletic sessions.
Work with Trainers
Students can have specialized training or recovery sessions with trainers to help improve their fitness levels. This also includes working with other students in the Health & Fitness program to give them real-world experience to prepare them for a future career. These students take what they learn in the classroom to help benefit their fellow students.
Many Facilities
As previously mentioned, Western has invested in its students and facilities to be one of the best athletic training colleges. Many of the facilities rank as the highest-elevation collegiate facilities in the world. The geographic location allows for a unique training experience that helps students prepare for any athletic challenge.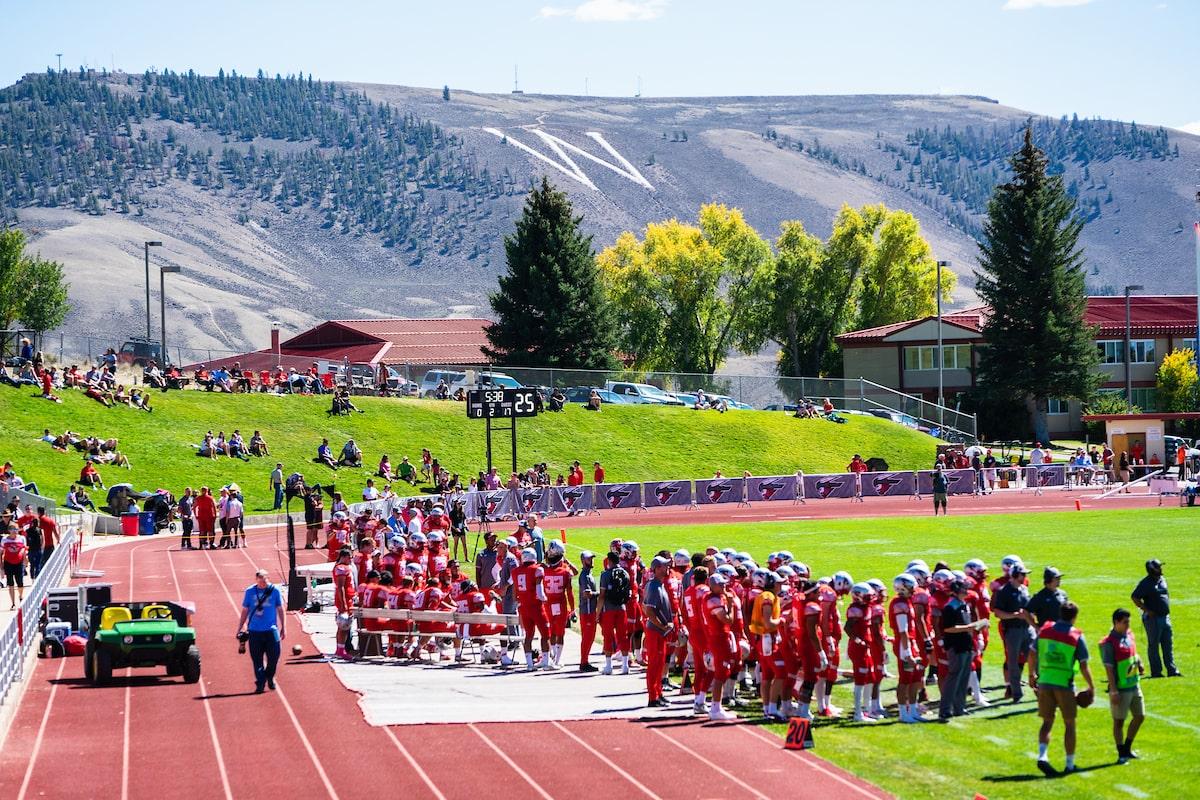 Intramural Sports
One of the best ways to combine fitness and socializing is through intramural sports. Get involved on campus and join a group of friends as you tackle a sport you may or may not have played before. The environment is always fun and friendly as you work as a team throughout the semester.
Community
Western is one of the colleges for athletic training that promotes community through fitness and health. There are many clubs and organizations that connect students through their interests in sports and athletics. With Western being one of the best colleges near mountains, there are many activities to dive into and take advantage of the proximity to the Rockies. The Gunnison Valley is a mecca for trail running, mountain biking, skiing, snowboarding, hiking, rock climbing and several other outdoor activities.
Conduct Research
The high elevation of the campus provides the opportunity to conduct research in one of the most unique environments in the world. Athletes can be tested to understand the effects of training at altitude, fueling one of the best exercise science programs. This appeal draws in many students who want to study at one of the best colleges for athletic training research.
Why to Train at the Best College Athletic Facilities
There are many reasons why Western is a great choice for students to pursue their college careers. The athletic department provides students with resources and facilities for them to explore their passions and interests. They help students achieve their fitness goals and motivate them to take on challenges.
Join the Athletes at Western Colorado University
Learn more about Western with an overnight college visit so you can tour campus and see these high-altitude facilities for yourself.
Think you want to be a Mountaineer? Apply today to get started.