Western Colorado University's Master's in Education program is renowned for its quality, value, and meaningful impact on graduates. Over the years it has been honored among the top 10 most effective online education degrees and the top five most affordable. Within our Education master's programs, 100% of students receive their teaching license, and 96% land full-time jobs teaching following graduation. With a specialized education degree, teachers can expand career opportunities, learn valuable new skills, and bring more to the classroom.
Education Master's Programs in Colorado
Located in Gunnison, Colorado, Western has a strong focus on leadership and experiential learning projects that have real-world applications. Our goal is to prepare students for success and equip them to enter the workforce with confidence, all while bringing immense value to the organizations and institutions they work for. Western's top master's in Education programs do just that. These comprehensive programs deliver high-quality, specialized coursework that prepares teachers for fulfilling careers.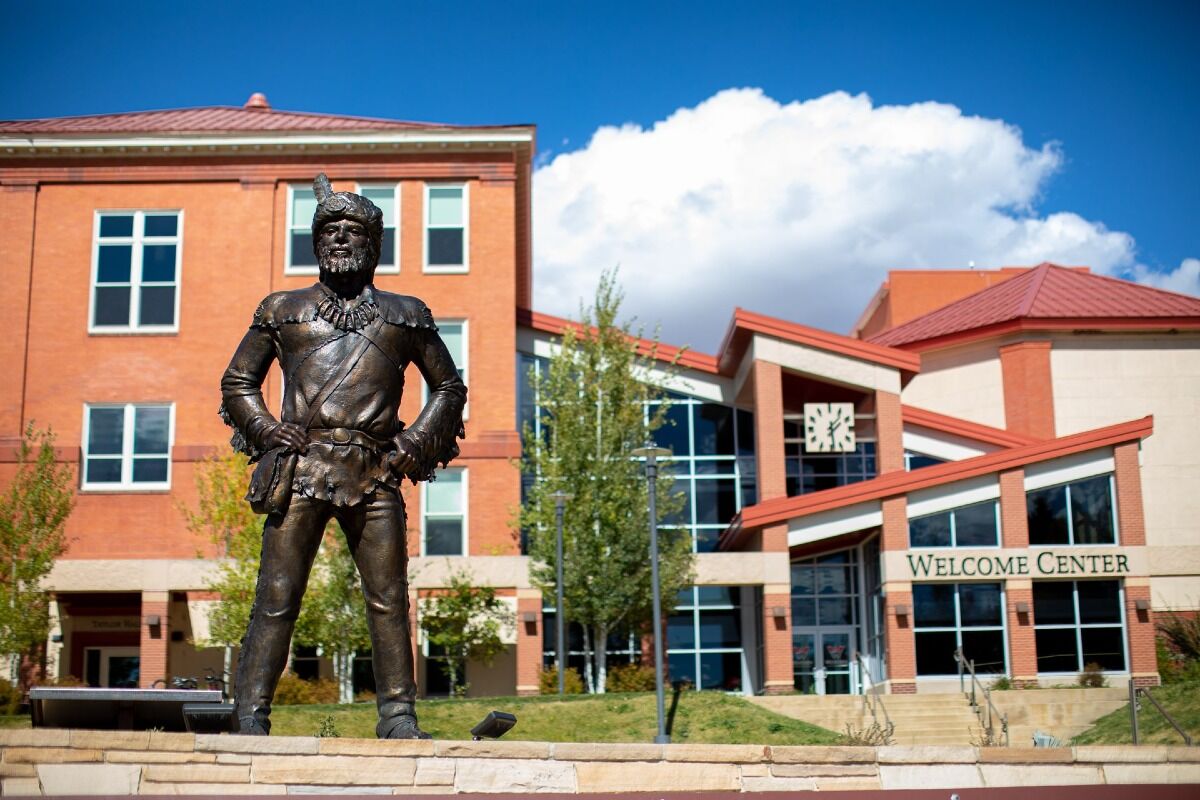 Western's Education Graduate Programs' Specializations
Within Western's Education master's programs, teachers select and specialize in an emphasis for their graduate degree. This provides a focused knowledge on a specific facet of education. Ultimately, these specializations bring added value to educational institutions. The following specializations are available to those enrolled in our top master's in Education programs:
Education Master's Programs Specializations
• K-12 Online Teacher Leadership
• Reading Leadership
• Teaching Leadership
• Educator Effectiveness
• Educational Administration
• Culturally and Linguistically Diverse Education
K-12 Online Teacher Leadership
Online Teacher Leadership is an especially valuable specialization following the COVID-19 pandemic. Throughout 2020 and 2021, many educators were thrown into a completely new form of teaching – one that is completely online and requires new technology and new forms of communication with K-12 students. With online education comes several federal and state policies – and those who pursue this specialization will develop an advanced knowledge in these regulations.
With this extremely applicable specialization, educators can provide professional guidance and expertise to online, hybrid, and in-person schools to improve content, create more efficient instruction, and put assessment programs in place for institutions. The relevant information helps graduates create better learning environments for the growing number of online learning institutions and for brick-and-mortar schools that are circumstantially online.
Reading Leadership
Student literacy is one of the most important aspects of education. With the Reading Leadership emphasis, you can assist students in building up reading skills. Reading leadership is defined as, "the work of an individual (a reading-leader) situated in the classroom or in a school or district-level position who has advanced knowledge of federal and state policies related to literacy; has deep understanding of the development, implementation, and evaluation of scientifically-based reading programs; and can work effectively with other instructional staff to meet the literacy needs of all students." Reading leadership provides the knowledge to better teach students literacy with the most effective and impactful methods and in turn improve language programs within an institution.
Teacher Leadership
Teacher Leadership encompasses leadership within a classroom, an institution, and a school district. The Education master's programs' Teacher Leadership emphasis builds a comprehensive knowledge of state and federal policies surrounding educational leadership. With these skills, graduates can lead district-level task forces, development projects, and beyond. With a combination of traditional education, and hands-on learning experiences within these Education graduate programs, Western students gain applicable skills that can be seamlessly implemented in the classroom and within school faculties.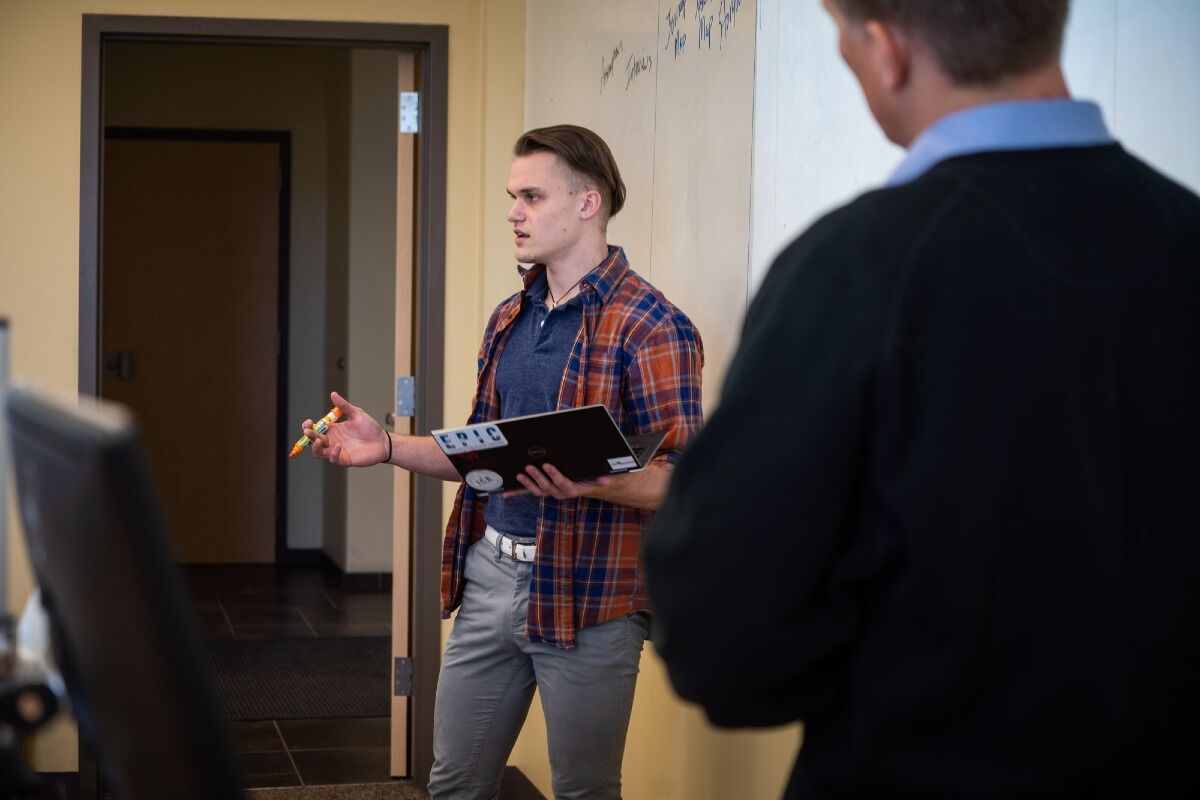 Educator Effectiveness
The MA in Educator Effectiveness emphasis delivers the necessary skills to succeed as a teacher. These Education graduate programs are extremely customizable based on the needs of the individual enrolled. Requiring a total of 30 credits in one year, this specialization can be completed within two semesters – but can also be spread out over the course of (up to) five years. Upon completion of our top master's in Education programs, graduates will have strengthened their skills in several aspects of teaching.
Educational Administration
An amazing tool for moving up within an educational institution is a specialization in Educational Administration. Within Education master's programs, students who complete this emphasis gain eligibility for a principal licensure or to pursue other administrative positions. Programs like the Educational Administration specialization ensure that graduates have the leadership skills, problem-solving, and policy knowledge required to succeed in an administrative role within a school district.
Culturally and Linguistically Diverse Education
The Culturally and Linguistically Diverse Leadership specialization is one of the most valuable Education graduate programs. It provides a strong understanding of how to act as a liaison between culturally and linguistically diverse learners, and fellow students, schools, and communities. With an awareness of state, national and cultural norms, and policies that impact students and administrations, graduates can assist students with a stronger understanding of their needs. Through the Education graduate program, teachers gain the tools to lead students toward English language proficiency.
M.A. In Special Education
Beyond these emphases, you can also pursue an MA in Special Education at Western. This rewarding field provides insights into properly teaching special needs students and helping them thrive. Fully virtual, our Special Education program focuses on customizing classroom experiences, collaborating with teaching teams, administrations, and families, and assuming all the primary roles of a special educator.
The Teacher Institute
Beyond our top master's in Education program's specializations, there are also other ways to earn graduate credits in the education field through Western. Every summer, teachers from around the country visit Western to participate in the annual Teacher Institute. This is a two-and-a-half-week summer session for K-12 educators to enhance their curriculum, discuss pedagogy, and work with other teachers to improve their classrooms.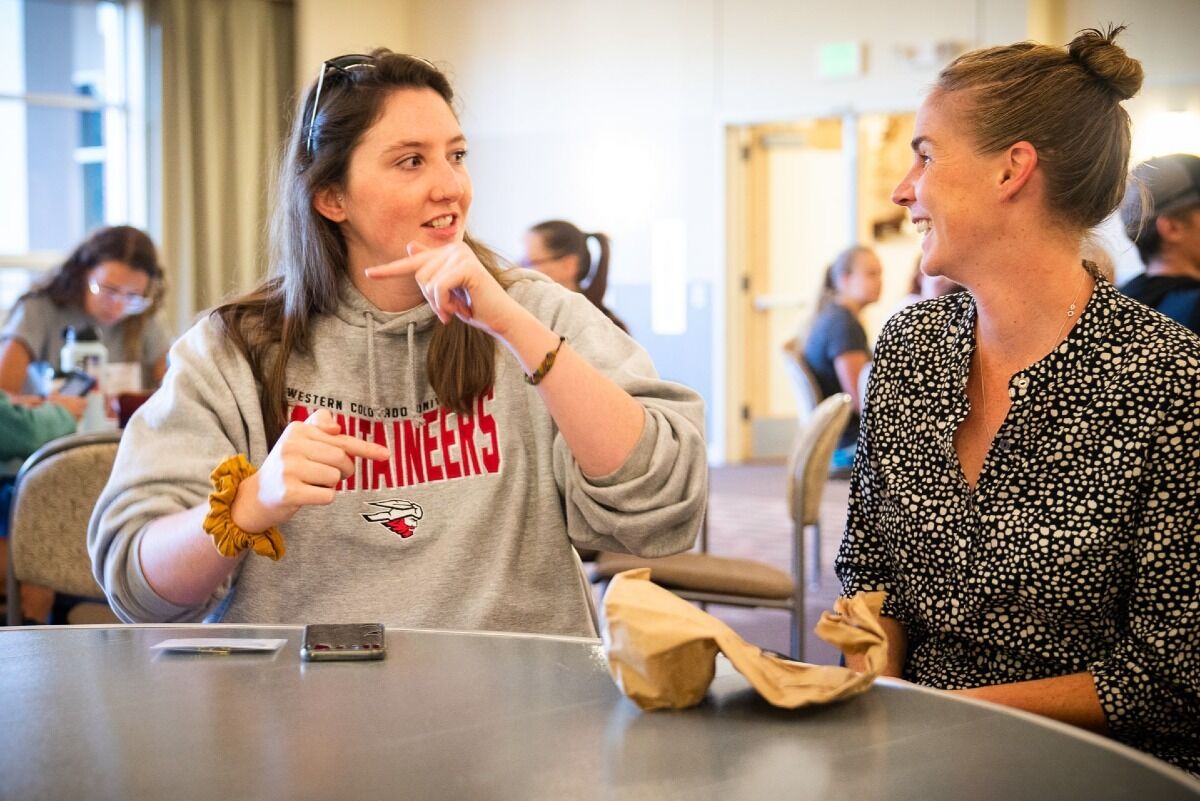 Learning More About the Top Master's in Education Programs
Beginning Education graduate programs can be daunting – but Western admissions counselors are available to answer any questions about how Education master's programs can benefit your skillset, your career, and your students. Students interested in learning more about Western and our top master's in Education programs can visit campus for a tour, or even participate in an overnight college visit as part of our college Preview Day.
Western's programs are exciting, hands-on, and flexible for people who have busy lives or are working while attaining their graduate degree. The coursework is designed to provide the skills needed to receive an Initial Teaching License from the Colorado Department of Education and take the next step in your career with a focused emphasis.
Join the Top Master's in Education Programs
Western's MA in Education is a comprehensive program that equips teachers with the skills, licensures, and knowledge to improve their ability to serve their students and communities. Whether you are working toward an administrative job, or just trying to widen your capabilities, there is so much learn from gaining an education specialization.
Learn more about why Western has one of the best master's in education programs – and the many benefits of earning a higher degree in education.