Master's degree education programs are a great opportunity for educators interested in expanding their skills, advancing their career, and improving their teaching abilities. Once you are accepted in the graduate degree programs in education at Western, an advisor assists in developing a comprehensive degree plan, including courses, exams and capstones, licensures and all the elements necessary to completing your master's degree successfully and efficiently.
Advance Your Career with Graduate Degree Programs in Education
Graduate degree programs in education provide an easier path to career advancement within educational institutions. Teachers pursue specializations in K-12 Online Teacher Leadership, Reading Leadership, Teaching Leadership, Educational Administration, Culturally and Linguistically Diverse Leadership, or Educator Effectiveness. With specialized graduate-level skills, teachers can advance their career into administrative positions or a new teaching role at a school.
M.A. Education Programs Online
One of the biggest benefits of Western's master's degree education program is that it can be done online. This means that students can learn from anywhere – and continue working throughout their graduate degree programs in education. To complete the program, it is recommended that at least one day a week is completely dedicated to coursework. Overall, the program is designed to have a manageable number of assignments and exams, so people can continue with other projects and jobs while attaining a degree and licensure.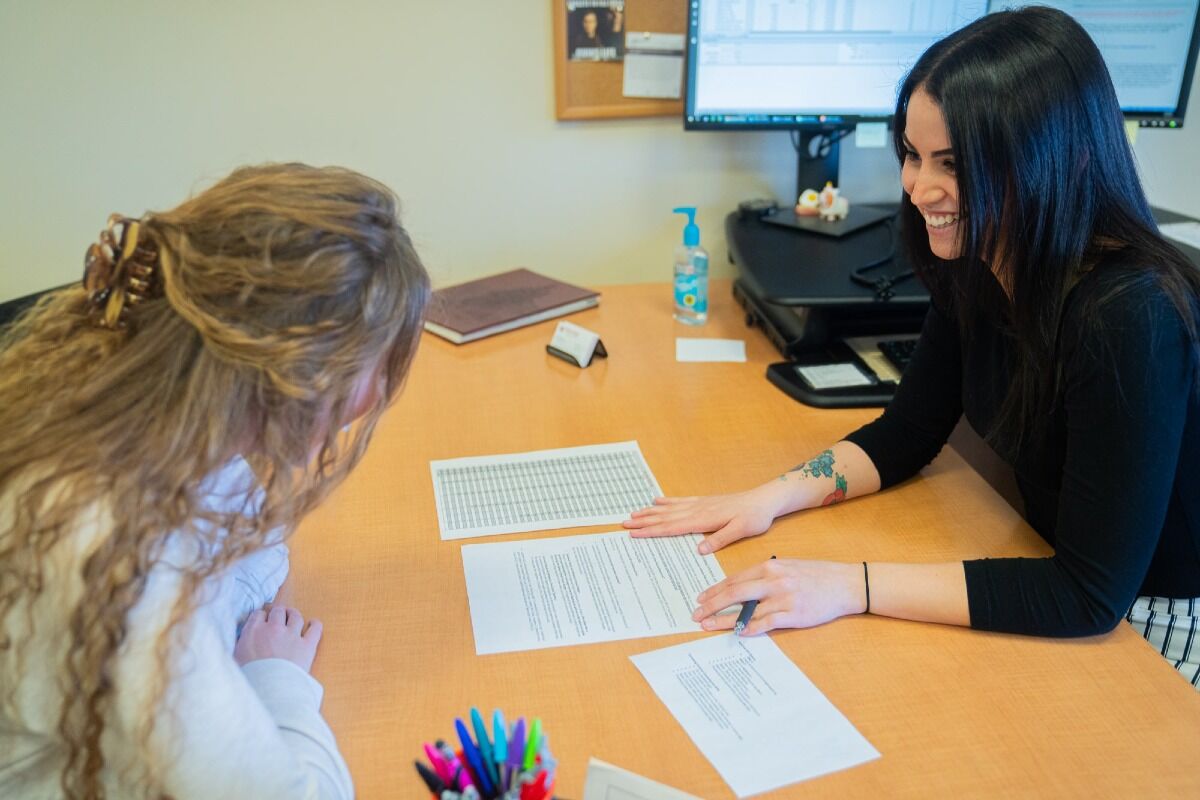 Licensure Courses
An important element of graduate degree programs in education is teacher licensure courses. Within each emphasis and specialization, there are designated licenses for individuals within the program. We also provide administrator licensures for individuals seeking administrative positions at academic institutions. By the end of the program, students are fully eligible for a new license or endorsement. Attaining a new licensure can be time consuming, but Western ensures that you will be fully prepared, because 100% of students pass the licensure exams through our M.A. education programs.
Specializations bring so much value to any school and can give you an edge when applying for a teaching position. Having people within an institution with a focused knowledge on a subject brings more expertise to faculty, and of course, the students who are led by them.
Increase Opportunities and Stability
With the help of schools that offer master's in education, teachers have access to more opportunities within their field after earning a higher degree. Upon completing the graduate degree programs in education, 96% of Western students land a full-time teaching position. For people interested in moving into administrative positions at an institution, we can help you build a path and specialization with that goal in mind.
On top of that, with a higher degree comes more opportunity to earn within an organization. Whether it be growing your teaching salary, or moving into an administrative or leadership role, there are plenty of resources to boost qualifications and make you a competitive candidate for a higher-paying position at your school. Plus, it offers more job stability once you have found a job you love.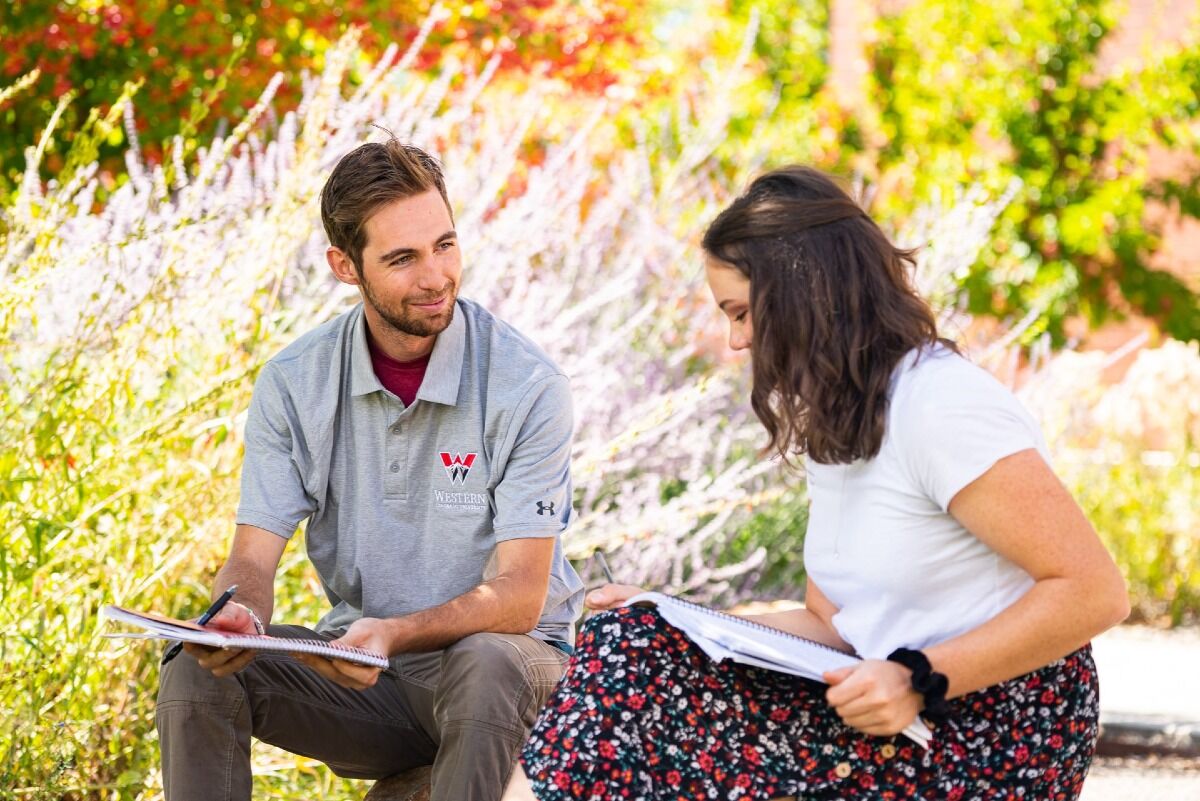 Meeting State and National Standards
Western's M.A. education programs are based in Gunnison, Colorado, but the courses are designed to meet both state and national standards. Your education will be relevant and valuable in any state or country.
Beyond that, the Admissions Department can assist you in getting an out-of-state residency placement if you do not plan on conducting a residency within the state of Colorado. They will take care of researching your desired state's licensure guidelines and ensure that you complete the program with the necessary coursework and exams to qualify within that state.
Access the Latest Technology
Attending school partially online requires advanced and reliable technology. Western provides the latest online learning platforms and up-to-date resources, so teachers not only get a better hybrid education, but can also create better online education experiences for their students. Throughout 2020 and 2021, teachers had to learn and adapt constantly. Western's program not only accommodated those that were pursuing higher education online, but also provided insight into teaching students remotely during the pandemic, which was a huge challenge for many K-12 teachers.
The M.A. education programs utilize Canvas, a learning management system designed to augment in-person instruction. That, along with other technology provides everything hybrid students need to get a comprehensive education in a hybrid and remote learning environment. Ultimately, these technologies provide ease-of-use and flexibility for everyone.
Small Classes
Most teachers see the immense value in small class sizes for optimal learning. Like other courses at Western, there is a strong priority within the master's degree education programs to maintain small class sizes. It allows for more individualized learning and a more focused educational experience. Programs like this are especially beneficial with online education – where having access to professors to get answers to questions is extremely important.
Summer Teacher Institute
The summer Teacher Institute is an amazing opportunity for K-12 teachers interested in earning graduate credits and expanding their professional knowledge. It provides a platform to share pedagogy and network with other teachers. The two-week program is held annually at Western's campus in Gunnison, Colorado in the summer. Be ready to improve your curricula, earn credits, and experience a fun, hands-on education that can be applied to your classroom. If you are interested in trying the Teacher Institute, register for courses as soon as possible so enrollment can be evaluated, and your desired courses remain scheduled.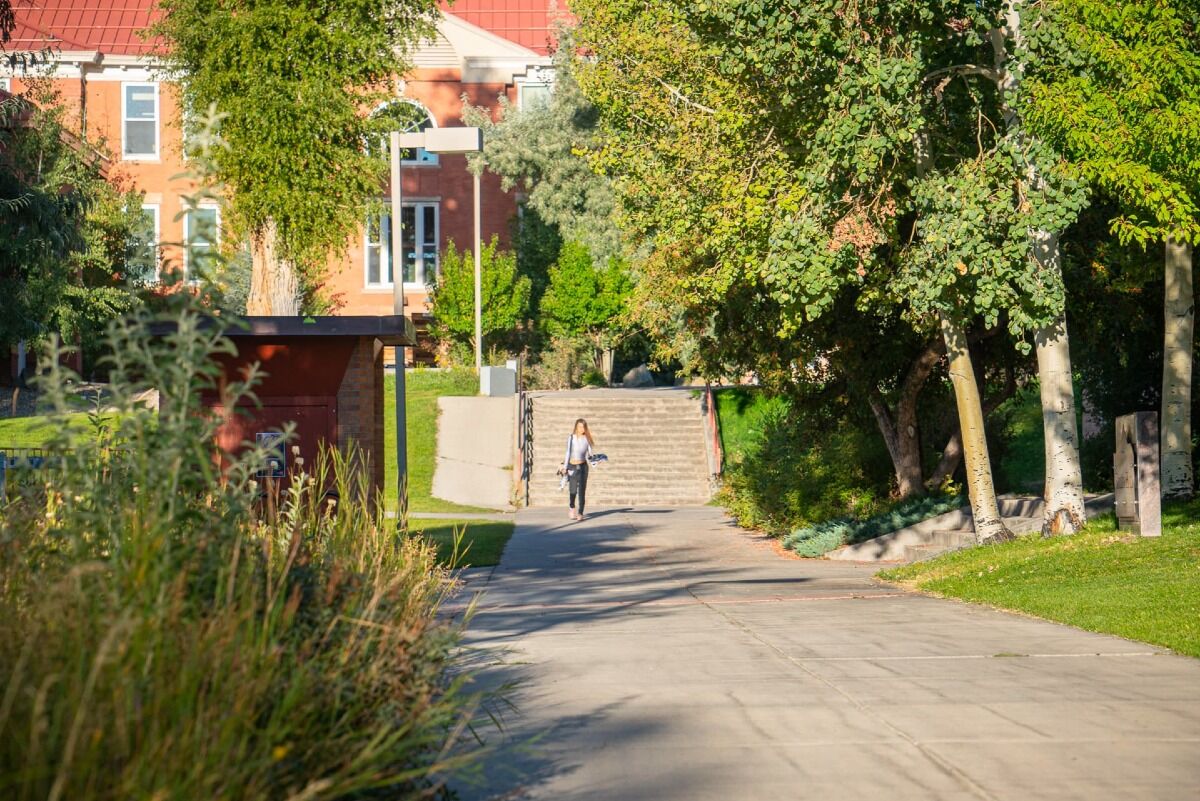 Taking Advantage of Scholarships
If you are concerned about affording master's degree education programs, there are plenty of resources to help. For both in-state and out-of-state students, Western's Financial Aid office is ready to help you find affordable solutions to pursue a degree. On top of that, there are several great scholarships, including the Donald P. Timm Scholarship, the Exceptional Resident Award, the Montrose and Delta County Schools Fellowship, and numerous Education Department scholarships. The master's degree education programs at Western are ranked in the top 10 most effective education programs in the country — and top five most affordable.
Improving Your Abilities in the Classroom
Overall, completing M.A. education programs sets current and future teachers up for more success in the classroom. It provides more resources, skills, and insight into improving the educational experience and creating an improved environment for students. We believe educators deserve the chance to pursue additional specialties and honors affordably, so they can help shape and teach students for years to come – and advance their career at any institution.
Getting the Most of Schools that Offer Master's in Education
Western's Education Department has been around for over 100 years, graduating thousands of outstanding and passionate educators. Pursuing master's degree education programs at Western is a great way to learn more skills within your profession, meet other amazing teachers, and gain more opportunity within your field. Contact a Western admissions counselor to learn more about how schools that offer master's in education can help you meet your career goals and create amazing educational experiences for students.
Learn more about Western's M.A. in Education program.
Get all of your questions about the M.A. in Education program through our FAQ.