Genre Fiction, Nature Writing, Poetry, Publishing, Screenwriting – an advanced degree in any of our five areas of creative writing provides you the opportunity to hone your craft, elevate your art, and inspire the world. Join our welcoming and inclusive community and become the writer you are meant to be. To learn more about our program directly from our faculty and students, check out our program video.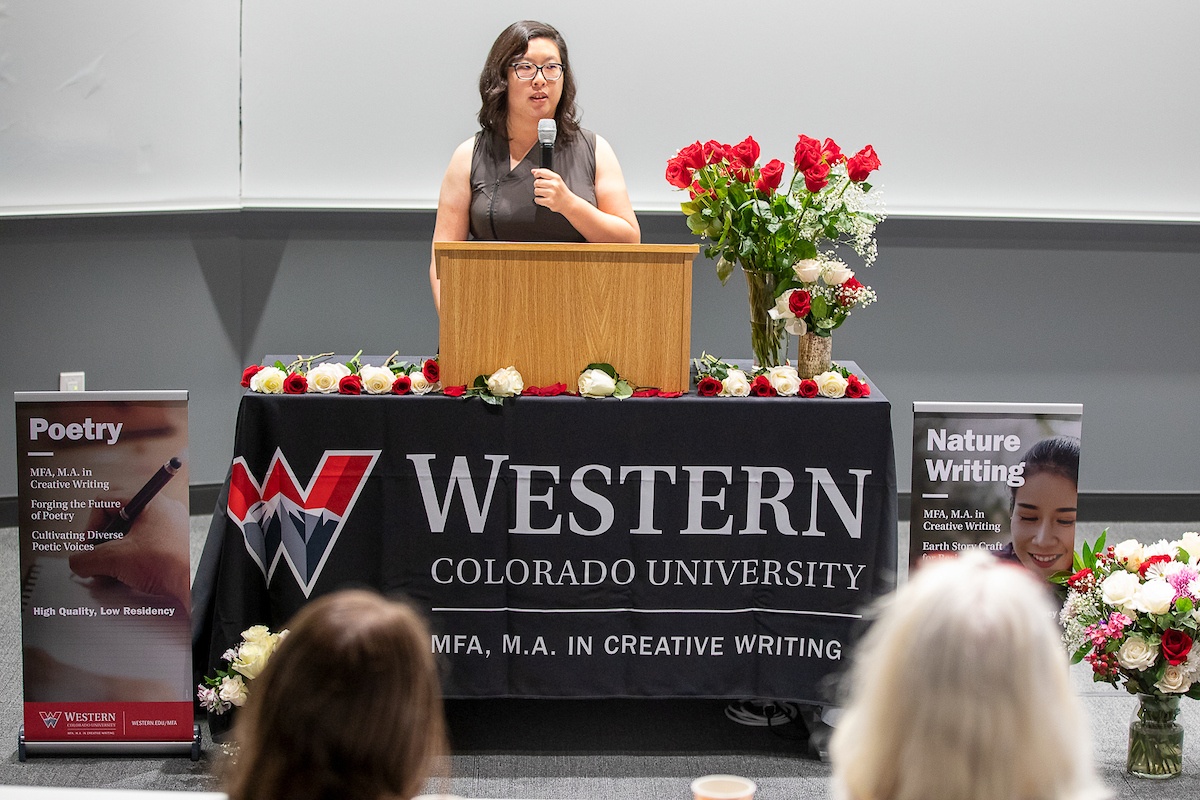 Pursue your dream of becoming a published author.
If you're looking to get serious about your writing and you're eager to join a thriving and diverse community of writers, then you'll find your niche in Western Colorado University's Graduate Program in Creative Writing. Our five innovative areas of study—Genre Fiction, Nature Writing, Poetry, Publishing, and Screenwriting—offer cutting-edge courses, and our dedicated faculty of award-winning writers will ensure that you achieve your full potential as a writer.
Our low-residency model makes a graduate education accessible. During the academic year, students work closely with faculty and fellow students through videoconferencing and online courses. Each summer, all students take intensive courses that culminate in a one-week residency on Western's beautiful campus in late July. These residencies are packed full of exciting courses, inspirational workshops and lively social events.
Recognizing achievement
2021 graduate Teow Lim Goh reading from her MFA Thesis.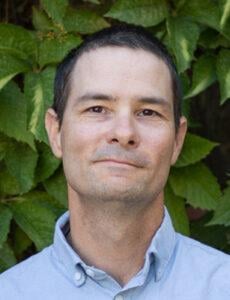 Steve Coughlin, Ph.D.
Faculty
"There's nothing more exciting than bringing books into the world, especially books written by emerging writers."
Take the first steps toward your dream career.
Career preparation is the primary focus of every academic program at Western. Our professors and Office of Career Services will help you identify your strengths, hone your skills, define your goals, and prepare for a fulfilling role in hundreds of professional fields after graduation.
The data is automatically collected by Lightcast, a firm that sources job market data. The statistics illustrate general trends in U.S. careers, but do not precisely represent every job and salary.
Campus Location
Western Colorado University
Quigley Hall 117
1 Western Way
Gunnison, CO 81231