The best colleges for business majors don't just rely on great educational programs to help their students flourish. They also provide numerous opportunities, resources, and events to further their education and experience. At Western Colorado University, we provide rigorous and exciting courses and programs that cover all aspects of business – from the various functions (such as finance, analytics, or admin roles), to the numerous industries (like environmental, law, or outdoor industries). With that, you have the space and opportunities to grow with hands-on learning through real-life situations.
Best Colleges for Business Majors: Programs and Projects
Bring Your Business Dreams to Reality with ICE Projects
In the Innovation & Entrepreneurship (I&E) minor or emphasis, students can start their own company through what's called an ICE Project. As a part of their grade and with help from faculty, students dream up, create, and begin to sell or offer services through a business of their choosing.
If you're hoping to work within the business industry for your future career or have a business idea already dreamed up, ICEProjects are a fantastic opportunity. It's also a great example of how the business school at Western is unlike any other business program out there. Not only do you discover how to be a proactive entrepreneur, but you can also build a solid portfolio. You can start your own company with the help of fellow Mountaineers and the Western faculty.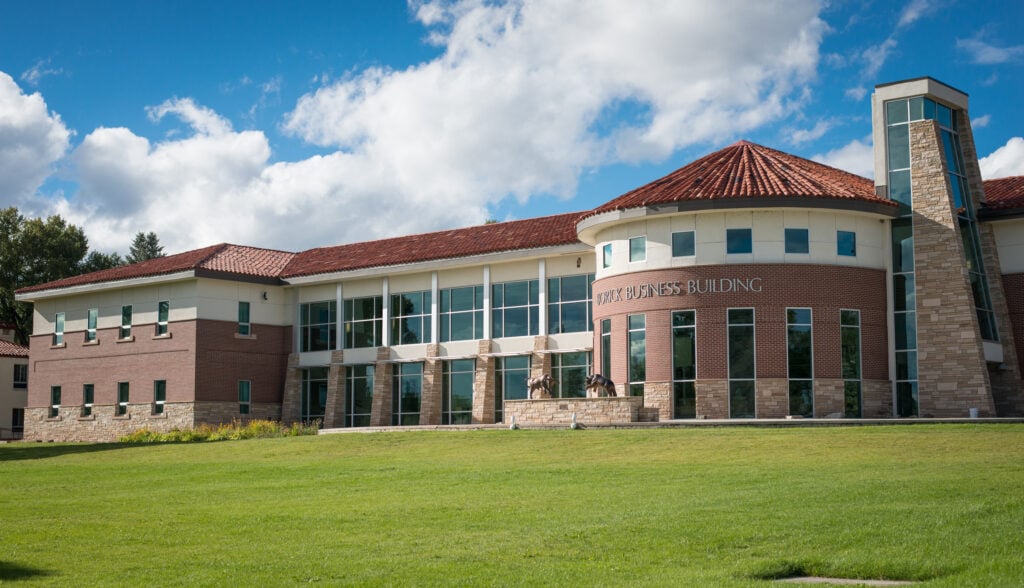 Create a Business Prototype Through the ICELab and ICEStation
Speaking of ICE projects, the ICElab and the ICEstation are an essential part of that process. The ICElab and ICEstation are student-run spaces where you can create a product prototype for your dream business. Thanks to the 3D printer that comes with the space, our business school can create a rendered model of any item you've designed.
The ICElab and the ICEstation also provide resources to build an application or tech prototype for your business. For example, if you have a new app idea that you want to bring to life, you can go to the ICElab and get the support you need to get it done. This space is a great starting point for anyone hoping to pursue entrepreneurship and start their own business. Having a tangible, functional prototype to show potential customers or investors can catapult your business towards success.
Career Fairs and Internships
Western prides itself on offering all our business students a wide variety of internship and career opportunities. Not only do we run an annual career fair to help business students make meaningful connections, but we also offer more than forty internship opportunities. These internships work with companies across the state and around the globe. Students also get experience in communications and problem solving through program requirements like mock interviews. Discover how the Office of Career Success can support your internship and job search during your time at Western (and after you graduate).
Take Advantage of our Scholarship Opportunities
At Western, we believe everyone should have access to a meaningful education. We know that obtaining a degree can get expensive, which is why we're committed to offering a multitude of scholarship opportunities to support your schooling. Thanks to our scholarship funds and generous donors there are 37 different business scholarship to take advantage of.
On top of scholarships, we also provide many other financial aid opportunities – be sure to talk with your counselor or the Financial Aid Office to find the best course of action for your education path. The bottom line is that we don't want to bar anyone from pursuing their business-related dreams. Know that we've got your back and can offer many opportunities to help cover the cost of a top-tier business education.
Take Your Business Study Abroad
Are you passionate about traveling and studying in unique cultures? Our Bachelor of Art Business program partners with Harlaxton College in the United Kingdom. Take all the benefits of Western's School of Business across the ocean to this award-winning, top-ranked study abroad program. Dive into your major and learn in a 150-room Victorian manor house in the English midlands turned into a stunning college. Whether you study for an entire semester, one summer, or a two-week intensive course, this is an amazing experience you should certainly consider. In your free time, students can explore the region and other areas in Europe. Experience the culture and make the most of your time in a different part of the world.
Mountaineer Alumni Success Stories: Best Colleges for Business Majors
You don't just have to take it at our word. Our business students and incredible faculty are the most significant reason why Western is one of the best colleges for business majors. These ambitious Mountaineers accomplished inspiring things in the last year:
A Western Colorado University student was honored with the American Association of Professional Land (AAPL) Management's Outstanding Graduate Award. The AAPL gives this award to only 10 out of 450 student members.
Taryn Mead, Ph.D., a Western professor, published her research in the Journal of Cleaner Production. This journal touts the highest possible ranking on the Australia Business School Dean's List.
Not one but seven Western students received the 2021 AAPL Landman Scholarship. This scholarship is awarded only to students who excel in energy-related fields of study based on their academic and leadership achievements.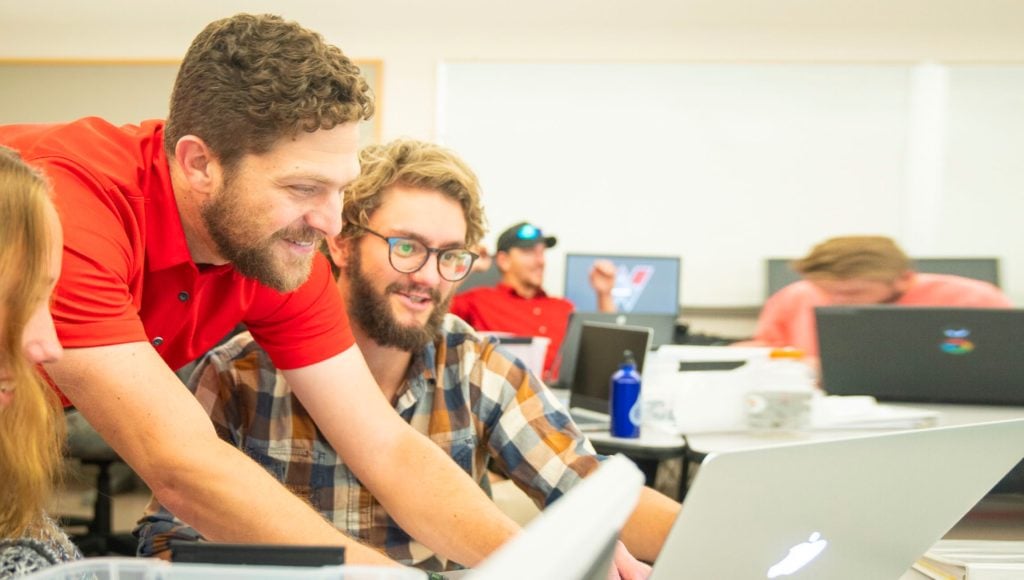 Discover Why Western is Among the Best Colleges for Business Majors
These are just a few examples of students and faculty doing incredible things. Thanks to our well-rounded business degrees, our education gives everyone who learns on our campus the necessary foundation run a business and prosper. Check out all the programs offered through the School of Business to find the right-fit for your educational path.
Apply to One of the Best Universities for Business Majors
Interested in getting your business degree at Western Colorado University? Apply to Western today to get started. From kickstarting your dream business before graduation, to study abroad, to internship opportunities, our business programs help students and staff flourish. Reach out to our staff today to learn more about the Western's School of Business.