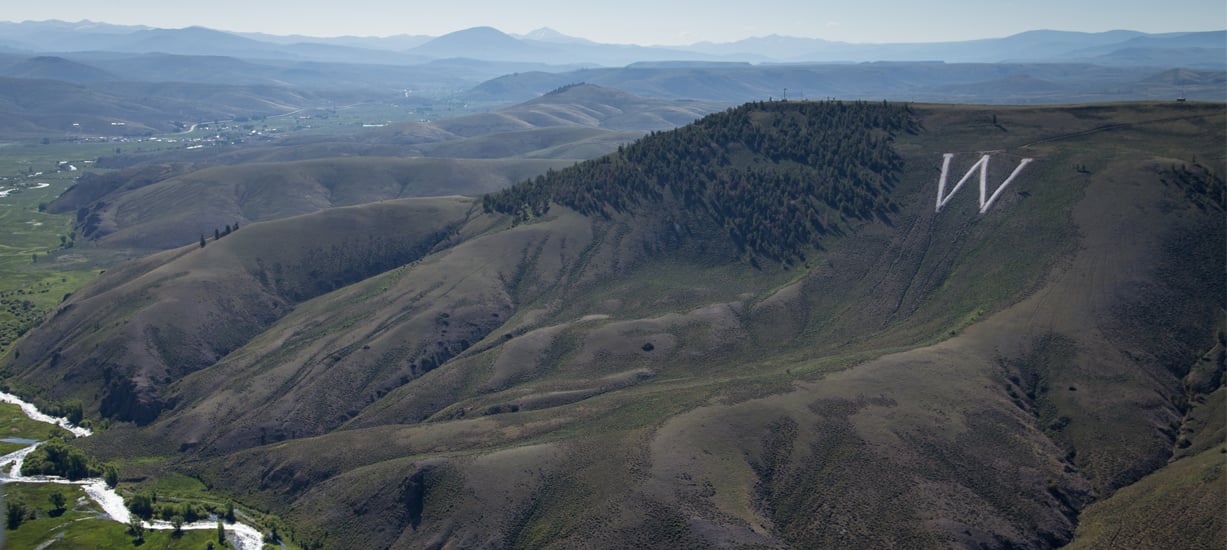 Clark Family School of Environment and Sustainability
33rd Headwaters Conference: Land Back – Indigenous Homecoming in the Headwaters
Scroll to bottom of section
33rd Headwaters Conference: Land Back – Indigenous Homecoming in the Headwaters
December 5-6, 2022 | Free and Open to the Public
---
Join us Dec. 5-6 for the 33rd Headwaters Conference: Land Back – Indigenous Homecoming in the Headwaters.
Video recordings from the 2022 conference are now available! Click here to watch.
Monday: Keynote Address
Keynote: Melissa Nelson, Ph.D.
Date: Monday, December 5, 7:00 p.m.
Location: Taylor Auditorium
| | |
| --- | --- |
| | In her keynote address, Dr. Melissa Nelson will discuss both Indigenous displacement from land and Indigenous efforts to reclaim rights and responsibilities to ancestral land. Dr. Nelson is a Professor of Indigenous Sustainability at Arizona State University, and the editor of and contributor to Original Instructions: Indigenous Teachings for a Sustainable Future and Traditional Ecological Knowledge.  Nelson actively advocates for Indigenous People's rights and sustainable lifeways in higher education, nonprofits, and philanthropy, and is particularly passionate about Indigenous food sovereignty at local, regional and global levels. Melissa Nelson is Anishinaabe, Cree, Métis, and Norwegian (a proud member of the Turtle Mountain Band of Chippewa Indians). |
---
Tuesday: Full Conference Day
Poetry, Panels, Speakers, Art, Workshops, Student Project Showcase, and more!
Date: Tuesday, December 6, 8:00 a.m. – 5:00 p.m.
Location: University Center Ballroom
Engage in a full day of Indigenous artists, teachers, authors, film-makers, and experts exploring the complexities of the Land Back Movement. Enjoy lunch while viewing student projects.
Lunch included.
8:00 – 8:15 a.m. – Poem by Jarrett Ziemer 
8:15 – 9:00 a.m. – 12-tribe History of Homelands, with Rick Waters and Richard Williams
9:00 – 9:15 a.m. – Break
9:15 – 10:15 a.m. – Cross-Cultural Partnerships, from San Juans to Four Corners, with Regina Lopez Whiteskunk and Montezuma Land Conservancy
10:15 – 11:00 a.m. – Break to view the art of Marten Pinnecoose
11:00 a.m. – 12:00 p.m. – Co-Management Practices with Tribes on Public Lands, with Melanie Armstrong​
12:00 – 12:30 p.m. – Break
12:30 – 1:45 p.m. – Student Environmental Project Forum and Lunch
1:45 – 2:15 p.m. – Break
2:15 – 5:30 p.m. – Community Workshop, Western's Indigenous Commitment
2:30 – 3:30 p.m. – Land Acknowledgement Lessons Learned Panel
3:30 – 3:45 p.m. – Break
3:45 – 5:20 p.m – Land Acknowledgement Workshop with Matthew Aronson 
5:25 – 5:30 p.m. – Closing with CMarie Fuhrman
---
Film: Screening of "Spirit of the Peaks" and Q&A from Connor Ryan
Date: Tuesday, December 6, 7:00 p.m.
"Spirit of the Peaks" (Directed and written by Connor Ryan, Tim Kressin)
Location: University Center Theater
"Spirit of the Peaks" is a film about the struggle for balance between two worlds. For Hunkpapa Lakota skier Connor Ryan, skiing in Ute Territory has always raised questions about being in reciprocity with the land and its people. As a skier who connects with the land through sport, he empathizes with the injustices that have displaced the Utes and ongoing colonization, erasure and extraction impacting the Ute people. This story connects conflicted pasts to an awakening in cultural awareness that can create an equitable future for Indigenous people and skiers.

The film was produced in partnership with REI Co-op Studios, Wondercamp and Natives Outdoors with additional support from Salomon, Peak Design and Protect Our Winters.

LEARN MORE about the film here.
---
About Western Colorado University
Western Colorado University sits centrally in what could be called "the Headwaters Region of the Southwest": a mountain-and-valley region of wonderful but difficult geographic and climatic diversity, and also of cultural diversity. Western's "Headwaters Project" is part of the university's effort to serve the mountain valleys of this region as a resource and rallying-point, as the region's communities attempt to both retain unique cultural identities and still thrive in a globalizing and homogenizing world. The Project reaches out into the region interactively through the annual Headwaters Conference every autumn.
Learn More
Contact the Dean of the Clark Family School of Environment & Sustainability, Dr. John Hausdoerffer, for more information jhausdoerffer@western.edu.