Pursuing a New Dream
With a passion for writing, Rita Payne took a bold step after selling her bed and breakfast business. She decided to pursue a master's degree in Creative Writing.
As a Gunnison Valley resident, Payne came across the Graduate Program in Creative Writing's (GPCW) emphasis in Nature Writing at Western Colorado University. The specific program appealed to her environmental concerns and she was sold. Her decision was not just based on the close proximity to home, Payne said. The low residency program offered her the flexibility to travel with her husband when they weren't in Crested Butte.
"The beauty of this program is the ability to be other places," Payne said. "It was key to my being able to do this."
The program currently has five areas of study (also called cohorts)—Genre Fiction, Nature Writing, Publishing, Poetry and Screenwriting for Film & Television.
Flexibility in Crisis
As the COVID-19 pandemic hit Colorado and the rest of the world, Payne quickly discovered the GPCW offered more than just remote study. It gave her a focus and purpose during a chaotic time. Its structure gave her the ability focus on a future goal and be productive.
"I'm at a time in my life that I can't waste time," she explained. "When I looked at my friends falling by the wayside and being unproductive, those of us in the program were reconnected and rededicated. We never made the pandemic our focus."
Originally established in 2010 as a low residency program allowing students to study remotely during the academic year, the technology was in place so students could to work closely with faculty and fellow students.
But the program also includes a two-week Creative Writing summer residency program in July each year, and in March 2020, program director Tyson Hausdoerffer faced a tough decision—cancel the in-person residency or create a new virtual event. Based on the program's online model and its faculty's extensive experience with distance learning, he created the opportunity for students to engage via Zoom, allowing for a greater selection of high-profile guests than what might have been available in person. By incorporating more breathing room during the virtual residency, students found a new drive for success.
"The residency is supposed to be a really inspirational two weeks—we really throw everything at them," Hausdoerffer said. "But we went into it already knowing about Zoom fatigue and we took out a lot of the things we already do allowing for resting space, and that's what students really appreciated."
Challenge to Opportunity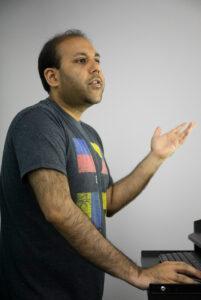 Having navigated a tough situation in the summer of 2020, Hausdoerffer began to focus on the future. Low residency programs already face the challenge of keeping students engaged during the 12 months between in-person events. How could he increase engagement for students who likely would not meet together for two years? His answer was to increase the opportunity for students to interact with world class speakers through virtual events
"During our virtual residency when we really figured out how to run our virtual event with so many groups, I thought, why don't we do this through the year?" said Hausdoerffer. "We realized there were some big-name authors sitting in isolation also and they were so happy to have a chance to talk to our students."
Since scheduling conflicts and travel constraints were eliminated during the global crisis, Hausdoerffer took advantage of the greater access to speakers. The new opportunity also was cost effective. Mid semester "craft talks"—which had not been a part of the program—were implemented.  Authors like poet Camille Dungy and screenwriter Tripper Clancy spoke to students representing all areas of the GPCW and numerous other authors, publishers, editors and agents met with smaller groups of students in each of the programs' five areas of study. Additionally, student write-ins were held online to encourage peer support during the year and to build community.
Adaptation Builds Strength
Through the pandemic months, adaptation built resiliency and strength in both students and the program. New students were drawn to GPCW as they faced uncertain futures, especially regarding career paths. Many existing students told Hausdoerffer that their studies provided structure and support during a stressful, isolating time. This year's graduates were able to celebrate the fruit of their perseverance during a hybrid residency program in July.
The 2021 residency was hybrid in two senses. First, while the residency normally entails two weeks of on-campus instruction, this year the residency consisted of one week of virtual instruction, using Zoom and Canvas, and one week of on-campus instruction.
Second, having the two weeks split between virtual and on-campus formats allowed the program to keep the number of students on campus at one time low, since half of the students were on campus the first week and the other half were on campus the second week. An all-virtual option was offered as well to make the program as accessible as possible for students who did not feel comfortable coming to campus. By honoring each student's needs, no one was excluded from learning.
An Increase in Enrollment and Diversity
As a result, program enrollment—which had increased for three years—saw a jump in applications during the pandemic. Equally significant, the diversity in students increased, in part because they were drawn to new voices among the speakers, and in part because faculty representing a medley of backgrounds and cultures were recruited.
"This is a real change in the program over the years," said Hausdoerffer. "It was originally conceived to be for older students who were already set up and needed low residency. Now were seeing more and more students rely on federal programs—so we need to increase accessibility and affordability for them."
More Modern and Varied Writing
Poetry graduate Teow Goh, an accountant from Denver, felt she got the best of both worlds as the program pivoted from a focus on traditional authors to one embracing more modern and varied writing. One of the Poetry program's most successful students, Goh has already published two books and is under contract for her third.
Goh said she indeed saw the increase in diversity during the program and that it was re
presented in more than one way.
"There are two aspects of diversity, obviously one of skin color," she said. "But there's the diversity of thoughts and ideas and approaches, and that's the part of the new program is doing really well."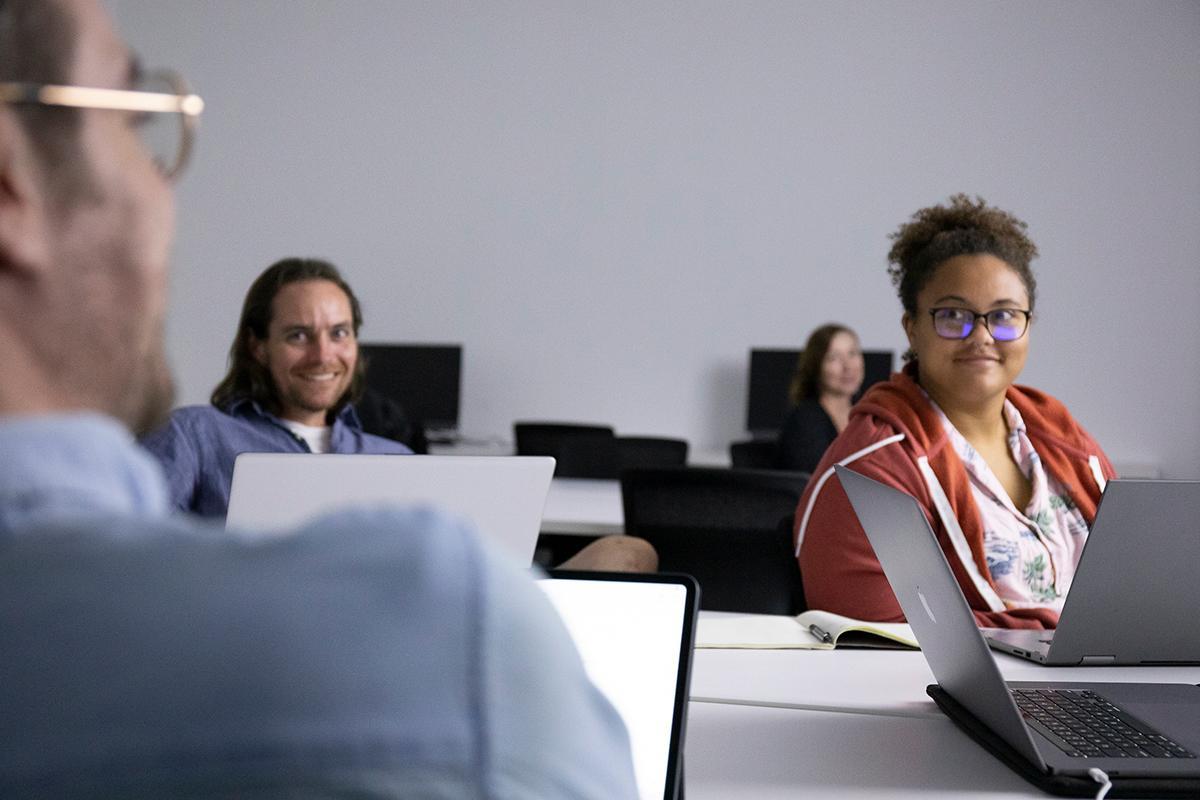 Increasing Access to Creative Writing Education
To continue to grow new student populations, Hausdoerffer said he hopes to find ways to offer unique scholarships to underrepresented minorities and other groups thus removing financial barriers.
Meanwhile, he continues to build the program reputation and desirability. As caps on programs continue to be pushed, Hausdoerffer is optimistic about the program's future.
"We have the luxury of being a sought-after program," he said. "This allows us to really focus on what I have always said should be our top goal: improving the quality of the student experience by making the program more diverse, more relevant, and more practical."
Learn more about Western's Graduate Program in Creative Writing.
Author Credit: Chris Rourke
Photo Credit: Chad Reich