Top colleges for computer science provide hands-on, highly-relevant education that prepares students for careers in software development, information security, and other tech-focused fields. Western Colorado University is one of the top colleges for computer science in Colorado, with a comprehensive partnership program that covers a wide range of CS proficiencies.
What is a Computer Science Degree?
Good colleges for computer science teach principals of engineering, science, tech development, mathematics, and several other key skills. Computers play a critical role in nearly every industry – from information technology, to digital marketing, electronics, big data, automotive and beyond. A computer science degree equips students with sought-after skills in the marketplace, making it a lucrative career with above-average salaries and a lot of growth opportunities. The key to success in your computer science education is selecting a program that provides a high-quality, comprehensive education that prepares you for those positions.
Western-University of Colorado Partnership
Western offers a computer science degree through a partnership with the University of Colorado Boulder. In this dynamic program, computer science students take their first two years of classes as Western students, then, for their third and fourth years, they "transfer" to the University of Colorado Boulder, but remain on Western's campus to complete the remainder of their coursework. If you're interested in attending a university far west into the Rocky Mountains, but also want to experience the computer science program through University of Colorado Boulder – the partnership program is a great option.
Why are so many students drawn to this awesome opportunity? Western not only has a great computer science program – with cutting-edge facilities and renowned professors – but the campus also sits in one of the most adventure-filled regions in Colorado and the United States. Students who love mountain sports like skiing, hiking, trail running, rafting, and mountain biking can easily access some of the best conditions to pursue their personal and academic passions in one place. Four years on the Western campus allows you to fully experience the amazing adventure of Western Colorado, all while earning an extremely valuable degree.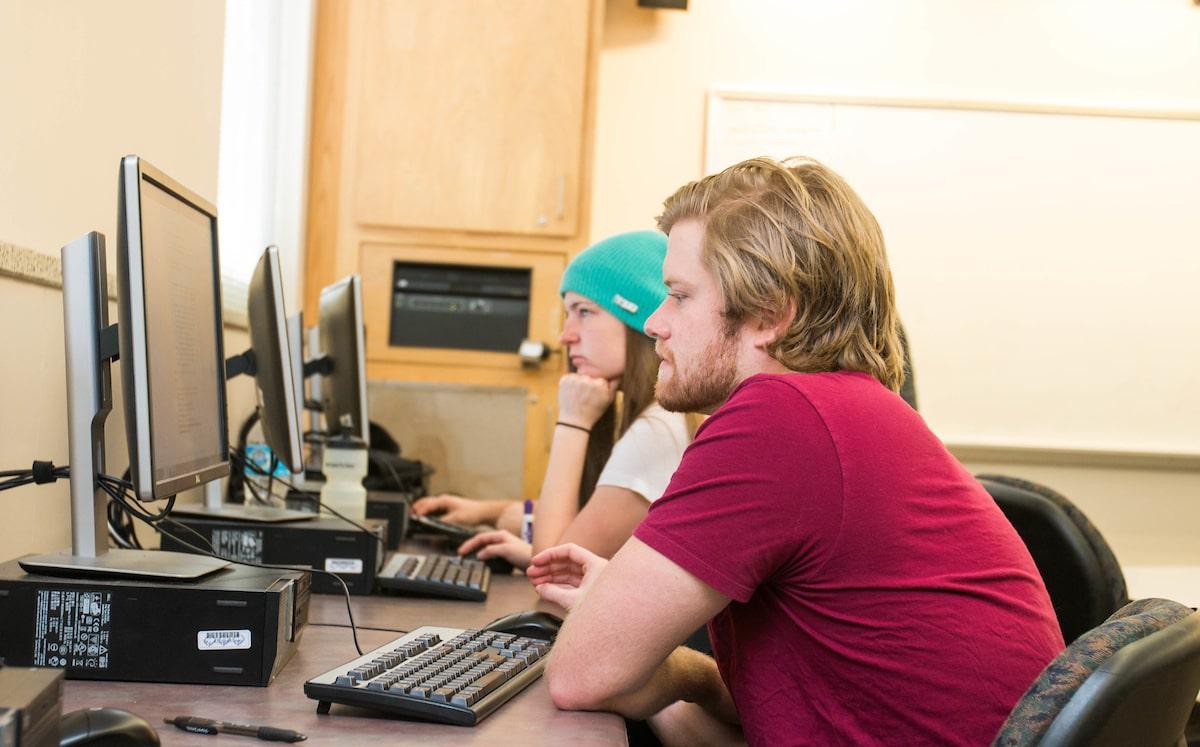 What Good Colleges for Computer Science Have in Common
What makes a good college for computer science? Ultimately, the university you choose should include the best facilities, great faculty, and extremely relevant curricula with hands-on learning opportunities. That's the best way to get a highly relevant education to succeed in a fast-paced industry. See the breakdown of the qualities top colleges for computer science have in common below:
State-of-the-Art Facilities
For such a forward-thinking field, students need to work with cutting-edge technology that prepares them for the tools, programs, and hardware and software systems that they will use day-to-day. Western's campus has a new, state-of-the-art facility that houses the university's STEM programs: The Paul M. Rady School of Computer Science & Engineering. It's 75,000 square feet with versatile teaching and lab spaces, along with advanced instrumentation rooms. It's an ideal environment for ultramodern, collaborative learning.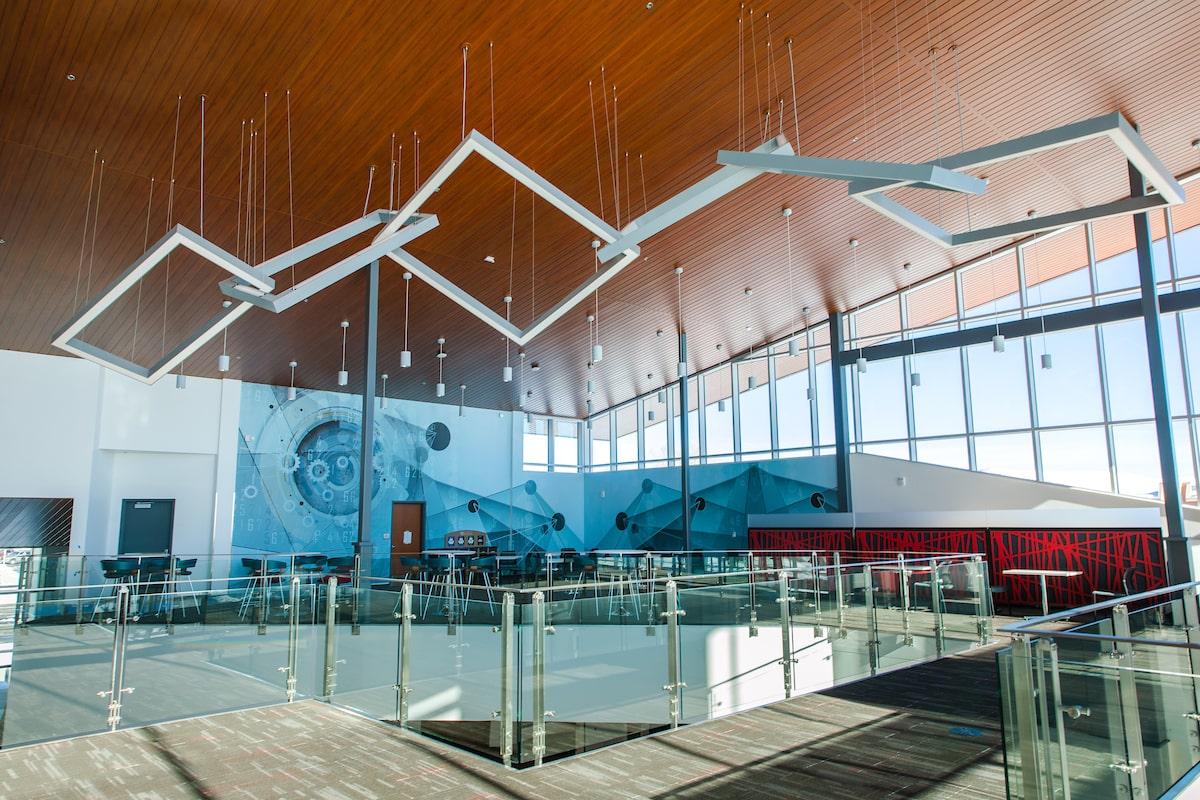 Experienced Faculty
Great professors make subject matter clearer and more enjoyable to learn. The faculty and staff within the Computer Science program at Western bring a wealth of experience from the field, with the expertise to translate that knowledge into engaging and highly relevant curricula. Coursework covers how computers are constructed and how that structure allows devices to store and process data. At Western, faculty lead students to proficiency in creating user-focused software and hardware solutions, as well as the well-rounded knowledge to understand and develop computation theories that result in better experiences for end-users.
Up-to-Date Curricula
Computer science programs must remain ahead of the curve to provide an education that aligns with the current state of the industry. That's why curricula evolve yearly to teach the latest technology and best-practices. The computer science program at Western empowers students to identify solutions for complex computer problems through analysis and practical application, as well as design, implement, and evaluate complete computing-based solutions. It has a strong focus on leadership and team-based projects to build a well-rounded education that applies well to real careers in the field. Upon graduating, students will not only gain the practical skills to make strong informed computing decisions, but also understand the legal and ethical reasons behind those decisions.
Relevant Skills-Building
What are the programs and skills you need to know to enter the workforce after graduation? If you don't gain those critical skills in college, you're going to struggle in your first real position. Career-focused courses, projects, and lessons deliver the important pieces of computer science that prepare you to succeed when you enter into the next phase of your career. As a college student, expect to come across a lot of new and interesting topics that open up doors into potential specializations or fields within computer science. That's the purpose of wide-ranging courses that cover specific topics or industry areas. Chances are, a few classes will really spark your interest and lead you to a post-graduation path.
Internship Opportunities
Internships and other hands-on experiences provide more opportunities to use your computer science knowledge in "real-world" applications. Western computer science students participate in internships with Fortune 500 companies and organizations across industries to work directly with professionals and potential full-time employers. Students have worked with Lockheed Martin, Ratheon, Northrop Grumman, and other big leaders in technology. To gain additional experience on their resume (and more time problem-solving on computers), many students within the program work in Western's IT Department, helping students and faculty with device issues and keeping the university's network running smoothly. It's a great on-campus job that gets some relevant experience on your resume, while earning some money.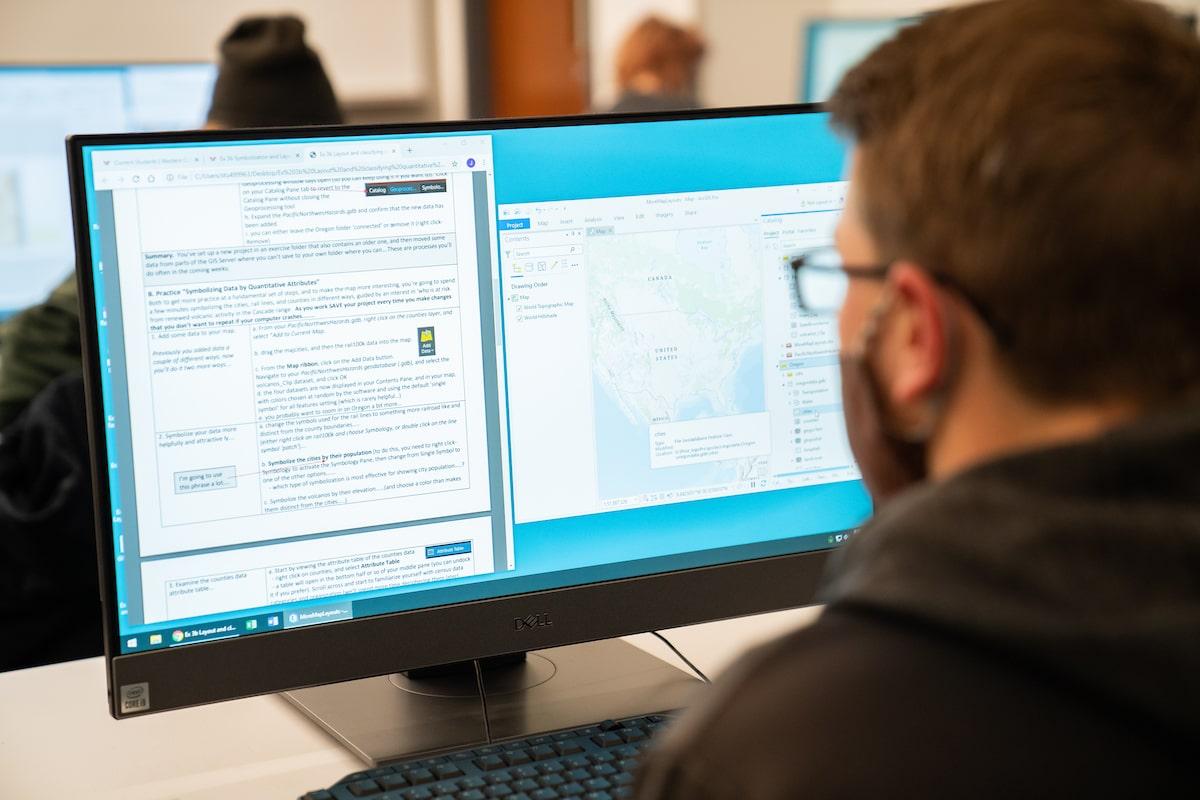 Solid Scholarships
Getting a great education should not require excessive financial sacrifice. So, when selecting your top colleges for computer science, consider schools that have solid financial aid and scholarship opportunities. Even better, program-specific scholarships that align with your academic interests. To get the best value for your education, do not forget to submit applications for scholarships early, because they can significantly decrease the cost of tuition. Check out all the scholarship opportunities available through Western and work with the Financial Aid Office to make sure you're positioned for success.
Why Western is Among Top Colleges for Computer Science in Colorado
Western is among top colleges for computer science in Colorado, because through our partnership with the University Colorado Boulder, students gain access to one of the top 20 nationally ranked public universities, along with Western's state-of-the-art facilities, small class sizes, and amazing experiences in Western Colorado in the heart of the Rocky Mountains.
Visit and Apply to a Top College for Computer Science
Interesting in applying to one of the top colleges for computer science in Colorado? Visit campus to tour the state-or-the-art facilities, meet the faculty, and enjoy the beautiful scenery of the Rocky Mountains in Gunnison, Colorado. Apply to Western today to start the process and join the Computer Science Partnership Program.