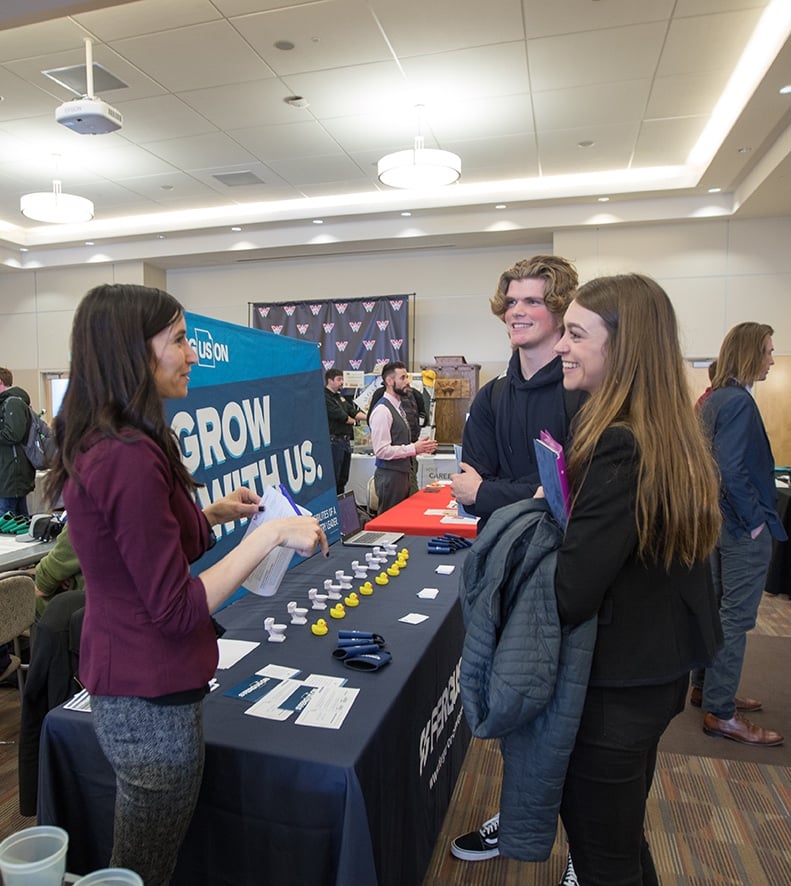 Build your workforce at Western.
At Western, we pride ourselves on cultivating well-prepared professionals that have a mastery of subject matter expertise and valuable hands-on experience. If you're looking for more information about how to recruit or hire Mountaineers, we are eager to show you why our students and alumni are a great fit for your organization. Together, we can help develop a recruiting plan that suits your needs.
Hiring the best and brightest
Career Services hosts employers and students at its Spring Career & Internship Fair
Resources for employers
Western's Career Services office supports employers in their search to recruit and hire Western students and alumni. We offer an abundance of resources and opportunities that make it easy for you to find the talent you are looking for at Western.
Office of Career Services
Campus Location
Western Colorado University
University Center 122
1 Western Way
Gunnison, CO 81231