Organizations across all sectors depend on strategic communications to control their brand's message and maximize exposure. Whether you want to pursue a career in advertising, marketing or public relations, a strong background in strategic communications will be an invaluable asset personally and professionally.
Master your ability to communicate efficiently and effectively.
Strategic communication encompasses all aspects of public relations, advertising and marketing. In the Strategic Communication program at Western Colorado University, you'll acquire the ability to communicate consistently and effectively to a target audience. In the process, you'll develop skills in analytical thinking, writing, presentation, multimedia, and production. Through comprehensive coursework and hands-on experience in Western's state-of-the-art media production facilities, you'll have the knowledge and experience to become a charismatic and decisive communications leader in the professional world.
Developing leaders
Western's Strategic Communication program teaches students to build critical thinking skills, hone their writing and develop strong presentation skills on their way to becoming charismatic and decisive leaders in the professional world.
At Western, course rotations are crafted to encompass a variety of subject fields for a comprehensive education and versatile degree. For required courses and degree plans, visit the official University Catalog. Below is a general overview of courses at Western Colorado University related to this area of study.
| Code | Title | Credits | Description |
| --- | --- | --- | --- |
| BUAD 270 | Principles of Marketing | 3 | View |
| BUAD 333 | Organizational Behavior | 3 | View |
| BUAD 335 | Marketing Communications | 3 | View |
| BUAD 345 | Consumer Behavior | 3 | View |
| COM 151 | Introduction to Mass Media (GT-AH2) | 3 | View |
| COM 241 | Media Writing | 3 | View |
| COM 264 | Introduction to Production and Theory | 3 | View |
| COM 274 | Public Relations Communication | 3 | View |
| COM 323 | Media/ Arts Management | 3 | View |
| COM 346 | Multimedia Communication | 3 | View |
| COM 351 | Media Theory and Research | 3 | View |
| COM 371 | Small Group and Conflict Management | 3 | View |
| COM 372 | Issues Management | 3 | View |
| COM 474 | Campaign Planning in Advertising and Public Information | 3 | View |
| PSY 258 | Introduction to Personality | 3 | View |
| SOC 380 | Social Inequalities | 3 | View |
| SOC 399 | Internship in Sociology | 1-6 | View |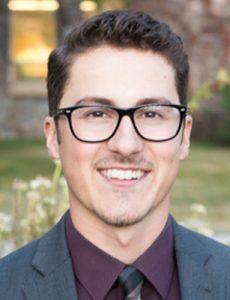 Christian Saez
Alumni
"Receiving hands-on experience in the fields I was interested in and getting one-on-one training necessary to succeed opened so many doors and opportunities."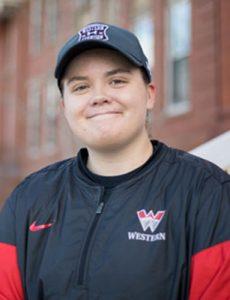 Caitlin Gleason
Student
"I wanted to know my professors by name and feel like I could go to them."
Career preparation starts your first year at Western and is the primary focus of every degree.
Visit Career Services in Library 120 or online to discover your interests, define your goals, and land the career of your dreams.
The data below is automatically collected by Burning Glass Technologies, a firm that sources job market data and provides analytics. The statistics illustrate general trends in U.S. careers, but do not precisely represent every job and salary.
Take your education beyond the classroom.
Get the hands-on learning experience you need to apply your knowledge and launch your career.
KWSB Radio: On air since 1968, KWSB is student driven, student staffed and open to anyone who wants to have their own radio show.
Mountaineer Media: A student-run media production group specializing in short films, screenings and storytelling abilities.
Taylor Media Center: Houses film production studios, audio production studios and more.
Top o' the World Newspaper: Monthly paper composed by students offering opportunities in newswriting, photography, editing, designing and advertising sales.
Western Theatre Company: A co-curricular program and student-run producing board that oversee and provide quality live performance to the campus and Gunnison community.
Making connections
Strategic Communication students have access to Western's state-of-the-art media production facilities and get connected with off-campus organizations searching for innovative students.
Department Chairperson
Jack Lucido, MFA
Professor of Communication Arts, Director of Film Studies, Chair of CALL Department
Administrative Assistant
Cindy Petito
Administrative Assistant II
Campus Location
Western Colorado University
Taylor Hall 216
1 Western Way
Gunnison, CO 81231