2023 All-Colorado Honor Band, 70th Annual Festival
The festival is February 16-18, 2023. We are pleased to announce this year's guests! Our conductor is Dr. Tom Davoren Director of Bands at Benedictine College. Our Soloist/Clinician is Dr. Darkson Magrinelli (clarinet).
Highlights of the 70th Festival
Participation highlights for your students include:
Music making under the baton of Dr. Tom Davoren (Director of Bands, Benedictine College)
Performance with Dr. Magrinelli as soloist
(Optional) Scholarship Auditions to attend WCU as a music major, music minor or non-major time slots are available
Social Activities
Performance highlights include: 
Western Colorado University Symphonic Band

Featured Soloist: Dr. Darkson Magrinelli (clarinet)

Colorado Brass Band

Soloist: Brett Keating (euphonium)

Faculty Recital including Woodwind, Brass and Percussion performers
Band Director Happenings:
Band Director Banquet Friday Evening with guest artists
Band Directors are invited to perform with the Colorado Brass band concert on Saturday
About the Guest Artists
Guest Conductor – Dr. Tom Davoren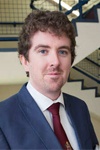 With performances at New York's Carnegie Hall, CBDNA, BASBWE, and WASBE conferences, and the Midwest Clinic, Tom Davoren (b.1986) is a conductor and composer with an international reputation. His music for band is been premiered, recorded and and performed wherever bands are in the world by artists including 'The President's Own' United States Marine Band, Central Band of the Royal Air Force, Brass Band of Battle Creek, Cory Band, and soloists Jens Lindemann, Hiram Diaz, and Steven Mead.
He became Composer in Residence with the Band of the Welsh Guards 2019, composed a fanfare for the Royal opening of the fifth National Assembly for Wales in 2016, and his work 'Legacy',celebrated the 70th Anniversary of the British National Health Service through a performance at Westminster Palace, the Houses of British Parliament, in 2017.
Tom was a BASCA British Composer Award nominee in 2011, a prizewinner at the EBBA European Composers Competition 2012, the recipient of a Harvey Phillips Award for excellence in composition, presented by the International Tuba Euphonium Association, in 2014, and winner of the American National Band Association 'Merrill Jones' Composition Contest in 2020.
Clarinet Soloist- Dr. Darkson Magrinelli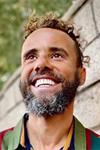 Brazilian clarinetist Darkson Magrinelli is the Director of Woodwinds at Western Colorado University. He played professionally in symphony orchestras in Brazil for over 10 years and was the bass clarinetist with the Greensboro Symphony Orchestra for four seasons.
Prior to his appointment at WCU, Dr. Magrinelli was Director of Winds and Percussion Programs, in addition to Assistant Professor of Clarinet, at Azusa Pacific University. He also served on faculty at Fullerton College, Shaw University, East Tennessee State University, and University of North Carolina at Greensboro. Dr. Magrinelli has performed in master classes and lessons with regarded clarinetists in Uruguay, Ecuador, Switzerland, Italy, France, Germany, and more. Every summer, he teaches for the Festival Internacional de Música Guaranda held in Ecuador and Colombia. Recently, Dr. Magrinelli has performed at Walt Disney Concert Hall in downtown Los Angeles and at the Steven Tanger Center for the Performing Arts in North Carolina.
Magrinelli holds a Doctor of Musical Arts degree from the University of North Carolina at Greensboro. He earned his Master's degree and Artist Certificate from Azusa Pacific University, and Bachelor's degree from the Federal University of Rio Grande do Sul. Dr. Magrinelli trained under the tutelage of Michele Zukovsky, Kelly Burke, Diego Grendene, Burt Hara, and Yehuda Gilad. He is a Selmer-Paris Performing Artist and plays exclusively with Selmer Privilège clarinets.
Composer – Percussion Artist – Dr. Ben Justis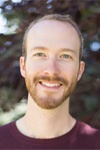 An active soloist and section player, Ben Justis has performed at the Aspen Summer Music Festival, Bravo! Vail, with the United States Air Force Band, and with the acclaimed Colorado State University Percussion Ensemble. He was a back-to-back winner of the CSU Concerto Competition and was a featured performer at the New York City Electro-Acoustic Festival. In 2019 he delivered a composition/performance on one of Harry Bertoia's sounding sculptures for New York Museum of Art and Design curator Shannon Stratton's talk at the Spencer Museum of Art. You can hear his drumming on Houseproud's EP "Just Choose One," Frank Nawrot's "Enough is Enough" and Emma Piazza's "Find Me Out."
His compositions have been performed by the Portland Percussion Group, newEar Contemporary Chamber Ensemble, the Donald Sinta Saxophone Quartet and the United States Air Force Band among others. In the summer of 2019, he was the Composer-in-Residence at Denali National Park and Homestead National Monument of America where he took field recordings, presented to the public and worked on new pieces to be donated to the parks.
Also a conductor of contemporary repertoire, Ben has directed works with the KU New Music Guild, Helianthus (the KU new music ensemble) and newEar Contemporary Chamber Ensemble (Kansas City).
Ben was educated at Colorado State University (music education and percussion performance) and The University of Kansas (DMA, music composition). His chief mentors were Eric Hollenbeck (percussion), Forrest Pierce, Ingrid Stölzel and Kip Haaheim.
At any given point you might find him skiing, stargazing, camping, cooking or, most likely, making music in his hometown of Gunnison, Colorado.
About the Host
Dr. Brett Keating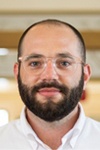 As a performer Brett Keating has appeared as a featured soloist with orchestra, brass bands, and wind bands in the U.S and Europe, including Switzerland, Italy, Germany, and the UK. His playing has been recognized at national and international competitions including: The Fischoff International & Plowman Chamber Music Competitions, Swiss National and North American Brass Band Championships. Brett performs in the award-winning Fountain City Brass Band and has recorded with the Gramercy Brass Orchestra. nominal duo, an experimental project with tubist Tom Curry, merges brass performance with electro-acoustic practices through their original compositions, improvisations, adaptations, thievery, and loads of wires. nominal has performed throughout the U.S. and in Canada and was recently featured in the 2021 Virtual Tuba Euphonium Conference. Their debut EP, s.i.p_1 was released in 2020. Nominalduo.wordpress.com
Brett Keating serves as Director of Bands and Brass at Western Colorado University. In this role he directs the Symphonic Band, Brass Ensemble, and Varsity Band. He teaches applied brass lessons and music education courses in conducting and brass methods. Additionally, Brett is the director of the Colorado Brass Band.
Prior to his appointment at WCU, Brett was Director of Athletic Bands at Carroll University. Additionally, he served as Interim Instructor of euphonium and tuba and on the Athletic Band Staff at the University of Kansas. Brett held simultaneous Graduate Teaching Assistantships with the wind conducting and the tuba/euphonium studios while earning his DMA in tuba/euphonium performance, an MM in wind band conducting, and a cognate in electro-acoustic composition at KU. Brett also holds an MM in performance and interpretation of classical & contemporary music from the Hochschule Luzern-Musik, where he lived in beautiful Lucerne, Switzerland for three years. He earned an Artist's Certificate in low brass performance, as well as a BA in performance from the University of Wisconsin.