New Faces on the Board
Western Colorado University welcomes two new faces along with one that is familiar to its Board of Trustees this year. Gov. Jared Polis has appointed Cecil Gutierrez of Loveland, a Democrat, and Kara Buckley of Crested Butte, an unaffiliate. Richard Todd of Centennial, a Republican was reappointed to a second term. Gutierrez and Buckley replace James Oates of Gunnison, who passed away in late December, and Aquino Gallegos of San Luis, whose terms expired Dec. 31, 2021.
The three appointees will serve four-year terms. The Board of Trustees makes policy and provides oversight for the operations of the institution. The board consists of 11 members, nine appointed by the governor, a faculty trustee, and a student trustee.
Cecil Gutierrez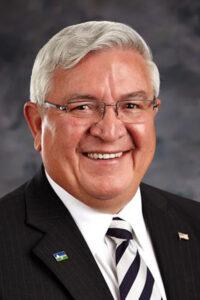 Gutierrez is the former mayor of Loveland (2009-2017). He is a U.S. Army veteran, with service in Korea from 1970-1971, then the U.S. Army National Guard and Reserves from 1974-1999. A former educator, Gutierrez was the director of music in four public school systems, Venango, Neb., Fleming, Haxtun, and Loveland, Colo. He also served as the assistant principal of Walk Clark Junior High School in Loveland.  He was inducted into the Colorado Bandmasters Hall of Fame in 1999.
Gutierrez has a history of service and is active on numerous boards and commissions. He currently serves as chair of the Citizens Bond Oversight Committee in the Thompson School District, and is a member of both the Community Foundation of Northern Colorado and the North Regional Council of El Pomar Foundation. In addition, Gutierrez was a founding member of the Loveland Fire Rescue Authority Board in 2009.
The Colorado Martin Luther King Committee recognized his service with the 2019 Humanitarian Award. He is an alumnus of Western Colorado University, receiving his bachelor's degree in 1969 in Music education. He also holds a master's degree from Colorado State University in Music.
Kara Buckley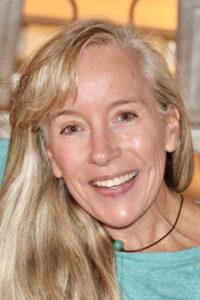 Buckley has spent three decades in education, as a high school teacher, a graduate lecturer, a college professor, and a department chair. A full-time resident of Crested Butte, Buckley is the founder and director of the Crested Butte Institute, which engages in academic research in three Western Slope policy areas: energy, land use and water.
The first recipient of the Endowed Chair in History at Belmont Hill School in Belmont, Mass., Buckley was the chair of History & Social Sciences. She was an assistant professor in Political Science at Middlebury College in Vermont, and an instructor in Government at Harvard University. Buckley has also taught or guided curriculum at Stanford University and the Colorado Springs School.
A recipient of numerous awards for her excellence in teaching and for her political writing, Buckley is a published author. She currently serves on the Trust for Public Land and the Crested Butte Public Policy Forum. Buckley has a Ph.D. and master's degree in Political Science from Stanford and graduated Magna Cum Laude and Honors from Brown University with a bachelor's in International Relations.
Richard Todd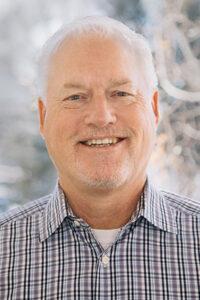 Todd graduated from Western with a B.A. in Business Finance in 1983, and is CEO and co-founder of Innovest Portfolio Solutions. He has more than 30 years of experience in investment consulting. Todd has been named as one of America's top 100 independent investment advisors by Barron's and was selected a 2017 outstanding CEO by "ColoradoBiz" magazine.
Discover Western's Representatives
Western's Board of Trustees make policy and provide oversight for the operations of the university. Learn more about all the members of the Board of Trustees and see the latest statements to stay up-to-date on Western's latest news and initiatives.
Author Credit: Chris Rourke
Photo Credit: Courtesy