Based in Gunnison, Western Colorado University is surrounded by the Rocky Mountains' beautiful scenery and ecosystems. Students who attend Western tend to truly appreciate the outdoors, and with our numerous environmentally focused majors, it's no wonder we're considered one of the most environmentally friendly colleges. Preserving the region's nature has always been a focal point for our mission. Through our sustainable campus operations and initiatives, Western plans to reduce the carbon footprint across the university by 50% by 2035.
Our student body comes from far and wide, drawn in by our campus surrounded by nature. It's no surprise Mountaineers are a core part of our environmental goals and accomplishments. Their hard work through our School of Environment & Sustainability, as well as our sustainability-focused clubs and organizations, help us work towards a cleaner and healthier planet. Our sustainable campus operations allow us to maintain this mission for decades to come. Learn more about why Western is among the top environmentally friendly colleges below.
Most Environmentally Friendly Colleges: Backing Up Words with Actions
Western has numerous policies in place that help to cut down on waste. We believe that through these actions, we can help develop and educate the future leaders in environmental issues. Here are all the ways our sustainable campus operations touch our day-to-day as one of the most environmentally friendly colleges.
Western's Sustainable Campus Operations
Waste Diversion
We are focused on becoming a zero-waste campus by reducing, reusing, and recycling. Throughout campus, we provide the proper receptacles to dispose of waste to minimize landfill use, and we hold regular events and educational sessions to show students how to handle their waste effectively.
Transportation
We encourage commuting to and across campus in a sustainable way, by being a bike-friendly campus. Well-marked bike paths surround the university, and covered racks provide a safe place to lock up your bike in front of every building. For longer commutes, we encourage public bus transit which brings students downtown, to ski mountains, and beyond. Electric vehicle charging stations are also available on campus for those that drive.
Food and Dining
Our dining options reduce waste and recycle wherever possible. Plus, our Rocket Composter diverts up to 95% of the food waste created by the University Center. Useable scraps left over from our kitchens are sent to a local pig farm, and waste oil is sent to the local biodiesel fuel burning facility.
Green Cleaning
We aim to provide a clean and safe campus by using Green Seal products to minimize harm to the environment and reduce the amount of harmful chemicals used. Western's Custodial department also utilizes 100% recycled paper products, reusable microfiber cloths, recycled trash liners, and green certified hand soaps in all buildings.
Purchasing Policy
As a university, we understand that the size of our community and the resources we use makes a big impact, so whenever possible, we aim to buy goods and services from manufacturers and vendors who share our commitment to the environment. We focus on working with businesses that provide a high content from post-consumer recycled materials, and are easy to reuse, recycle, compost, and biodegrade. We also aim to support businesses that deliver non-toxic, energy efficient, and minimally packaged products.
Monitoring Progress
Second Nature and Sustainability Tracking Assessment & Rating System (STARS) are two reporting platforms that measure our progress as an environmentally friendly college. They showcase the impact projects have on energy use and provide recommendations for more sustainable practices for new initiatives. There is always room to optimize these processes and products and we want students and community members to feel like they can provide feedback and recommendations for improvement. See Western's official STARS report here.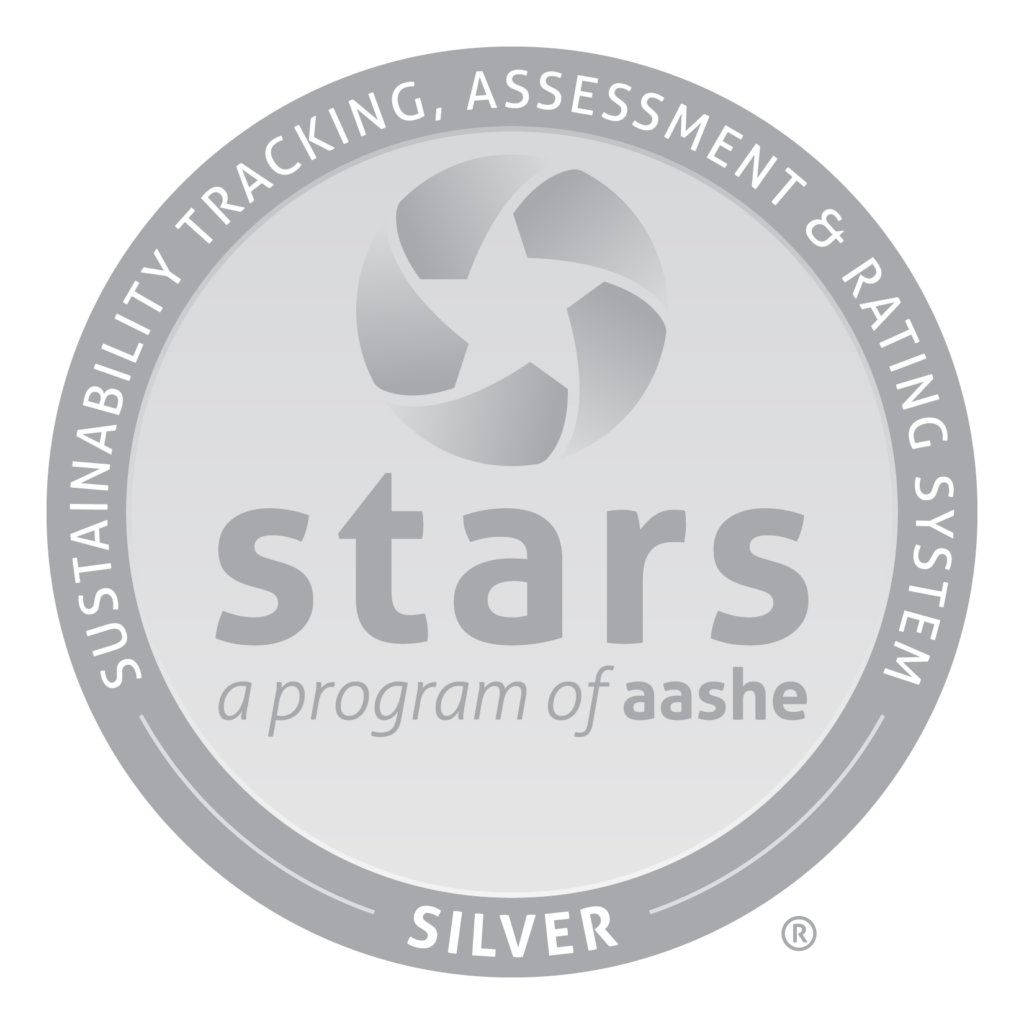 LEED Buildings
LEED certified buildings are designed for optimal efficiency, feature natural light, maintain proper indoor temperature, and include carbon dioxide sensors. All the new buildings on Western's Campus are LEED certified and we apply environmental stewardship principles to all renovation projects.
The School of Environment & Sustainability
Thanks to the Clark Family School of Environment and Sustainability, we have multiple degrees and education focuses on teaching students how to thrive as global citizens and environmental advocates in their careers. Here are some of our areas of studies available within our environmentally focused colleges.
Climate Action Planning
While the environmental crisis continues to escalate around us, it's essential to teach upcoming individuals how to combat it. A Climate Action Planning degree focuses on equipping students with the ability to research, find resources, and develop policies to create a more sustainable and healthier world.
Environment & Sustainability
The Environment & Sustainability major explores how to protect and preserve our ecosystems. Not only will you graduate with a deep understanding of our natural systems, but you will also have the ability to assess, build, and promote more sustainable environmental policy.
Food Systems
Everyone needs to eat food, but it just so happens that many of our food creating systems, such as cattle rearing or mass-production farming, are some of the most damaging systems to our environment. Our main goals through the Food Systems emphasis include alleviating hunger, creating more sustainable ways to grow and supply food, and creating healthier businesses within our food system, both nationally and internationally.
Integrative & Public Land Management Track
Protecting public land is an important initiative when it comes to sustainability. This program focuses on learning the nuances of governmental laws and policies behind public land and how they can impact things like socioeconomic change. The Integrative & Public Lands Management track is an interactive program that allows you to take advantage of the 2 million acres of public land in Gunnison County as your learning laboratory, by studying its forests, trails, and recreational areas.
Water Studies
Water is essential for everyone and everything on this planet. Through the Water Studies program, our students learn how to monitor the supply and quality of our water. This is essential for our planet as water supplies continue to decrease but our population continues to rise.
Learn More About the Most Environmentally Friendly Colleges
As we continue to face troubling environmental issues, it's crucial that our campus, does its best to be among the most environmentally friendly college. We want to preserve the beauty of the Rocky Mountain region. By performing the above actions, promoting a proactive student body, and continuing to build on our efforts, we can make an impact.
Want to learn more about our programs as one of the most environmentally friendly colleges? Check out the Clark Family School of Environment and Sustainability.