Western Colorado University's Environment & Sustainability department leverages hands-on academic experiences and rigorous coursework to bring a comprehensive environmental education to students. However, we go way beyond the classroom to provide the most in-depth opportunity to learn and grow. At Western, it's not just our students that get involved with protecting the environment. Faculty and staff play a crucial role in this mission through the many programs and initiatives we've implemented at the university. This is why Western Colorado University is one of the best environmental universities in the state.
Western Colorado University is Rooted in Environmental Protection
At Western, we don't just teach courses on sustainability; we've put policies and institutional commitments in place to ensure we're all doing our part to reduce our impact on the planet. In 2005, University President, Jay Helman created an environmental charter. The charter ensured that the campus has policies in place to contribute to and support the education we provide. Refinements to the education system were made, and university practices such as hiring, purchasing, and operations were amended.
This legacy continued when in 2007, Western Colorado University was named a signatory of the American College and University Presidents Climate Commitment (ACUPCC). ACUPCC addresses the need to support climate change and requires a commitment to help neutralize greenhouse gas emissions. The program also focuses on the re-stabilization of the earth's climate through the acceleration of research and educational efforts in higher education.
Joining Top Environmental Universities in the Fight Against Climate Change
In 2009, Western published a Climate Commitment Action Plan whereby the university would reach carbon neutrality by the year 2050. To ensure we are meeting our sustainability goals, Western leverages two main reporting tools that track our progress.
First, we use a program provided by the Association for the Advancement of Sustainability in Higher Education, the Sustainability Tracking, Assessment & Rating System (STARS). In 2016, we received our first STARS rating, in which we earned bronze. And in 2019, we achieved our first silver rating.
Our tracking system that helps to measure our greenhouse gas emissions is Second Nature. This is the same organization that helped to establish the presidents' climate leadership commitments.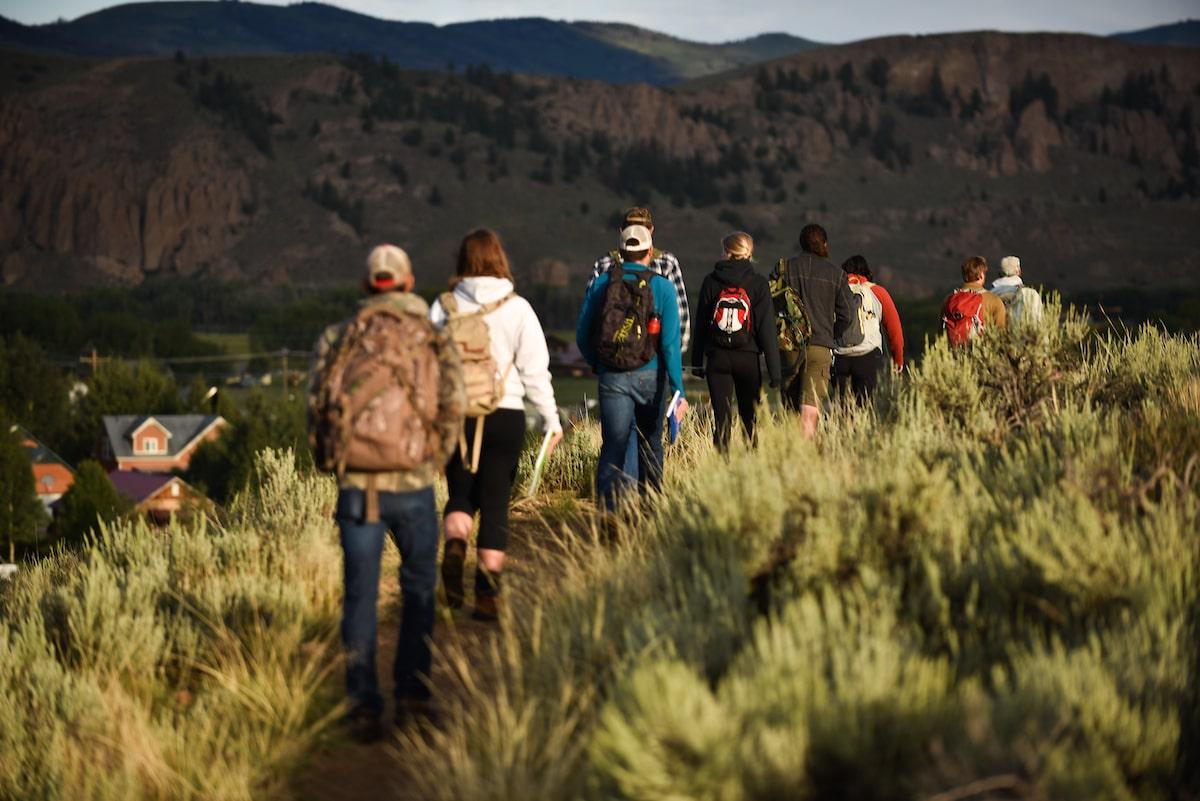 Colleges for Environmental Sustainability: A Broad Range of Subjects
For prospective students interested in pursuing a career in environmental impact and sustainability, Western Colorado University is one of the top environmental universities in the region.
The Clark Family School of Environment and Sustainability has created a wide range of tracks and degrees that either focus on the environment and sustainability or include a sustainability focus. Degrees offered include subjects on water conservation, contracts, ecology, resilient communities, integrative & public land management, and global sustainability.
Aside from a robust portfolio of degrees, the university provides a sustainability focus in other subject areas. Programs like Recreation & Outdoor Education, Exercise & Sports Science, and Natural & Environmental Sciences all include a focus on sustainability studies.
Sustainability Goes Beyond the Classroom at Western
What makes Western one of the best universities for environmental sustainability in the region is our commitment that goes way beyond the education students receive. At Western, we encourage the involvement of everyone to support the commitments we've made. That's why we created the Sustainability Action Committee (SAC). Composed of faculty, students, and staff, SAC guides and supports the numerous programs and initiatives Western provides.
The committee supports campus-wide leaders to create projects that positively affect our mission. Projects range from the involvement of local food production to renewable energy initiatives.
Some of the high-impact projects that have come from SAC and the people who support it have helped significantly reduce the university's environmental impact. The solar panel program is just one example of how the committee makes a difference. A sustainability fund was created along with the Renewable Energy Fee, both of which are student-fee funds. These monies help support the initiatives that come out of SAC.
Environmental Universities: Initiatives at Western
So, what do these on-campus initiatives look like at Western? Below, see some of the projects and programs that make Western one of the top environmental universities in the Rockies.
Emissions Reduction
In 2020, Western partnered with the city of Gunnison to implement solar panels at the airport and the parking lot adjacent to the airport. Through this initiative, Western plans to receive a third of the 900-kW system that will support the university's energy needs.
Another excellent example of how the Sustainability Fund supported this cause is implementing a bus system to help decrease car emissions. In addition, the fund supported the installation of a covered area for the campus bus stop. The bus supports our students and even takes passengers to Crested Butte and the town's mountain resort.
CPL Initiatives
A program unique to Western is our Center for Public Lands (CPL) initiative, a center for training and resources that support and facilitate the collaboration of students, land managers, and communities. The program's goal is to teach students and give them hands-on experience navigating land management. Current projects range from the US Forest Service to the Gunnison Valley Taylor Park Vegetation Management Project.
Sustainable Purchasing
Another initiative the university is proud of is our Sustainable Purchasing Policy. By purchasing goods and services from vendors and manufacturers aligned with our environmental philosophy, we are reducing our environmental and social impact through our purchasing decisions.
Zero Waste
Western Colorado University is also a partner in the global Zero Waste initiative, whereby our involvement with groups such as the Post Landfill Action Network (PLAN) helps to promote the zero-waste movement. Our zero-waste commitment promotes composting, recycling, terracycling, and freecycling on our campus.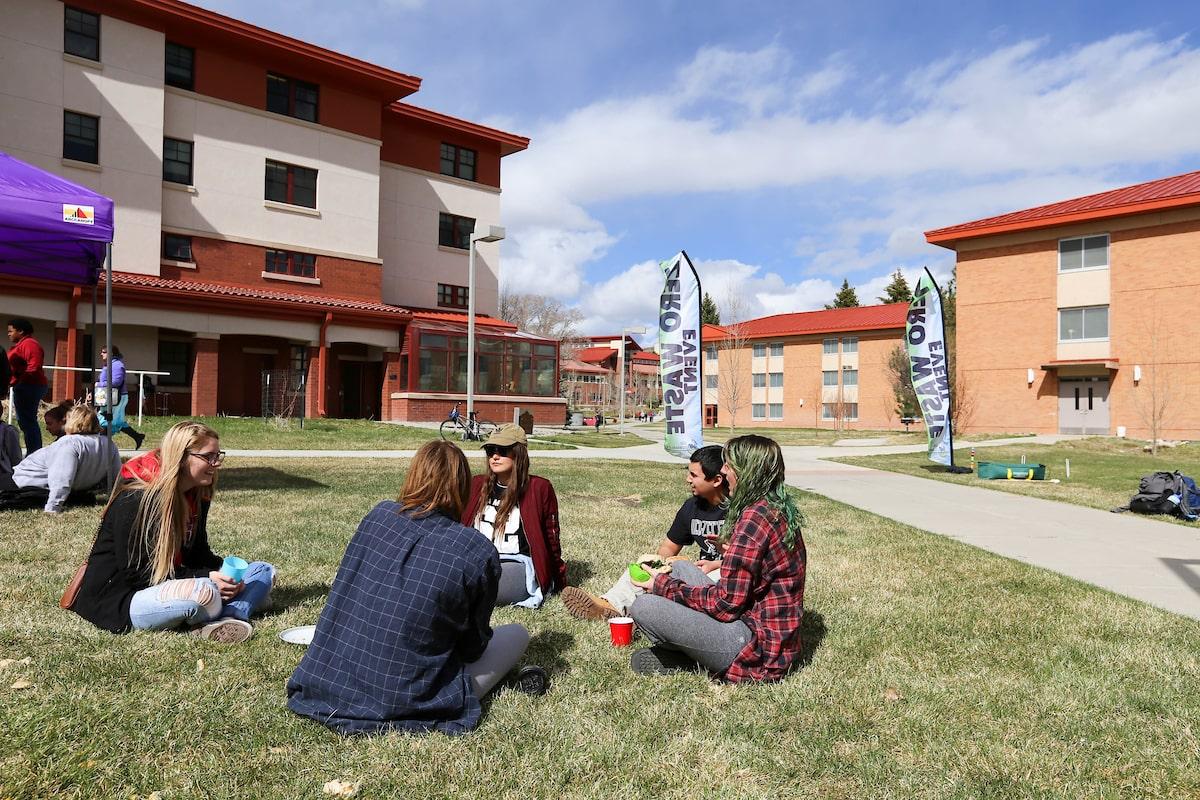 Regenerative Living Practices
Finally, we partnered with a learning laboratory, the Coldharbour Institute, which provides education and experience in regenerative living practices. Students in our environmental and sustainability program, regardless of if they are graduate or undergraduate students, can participate in internships, fellowships, field trips, and other learning opportunities.
Why Choose Western? A Community That Cares
At Western, a student's education goes beyond what they read in textbooks or learn in classrooms. We've made it our philosophy and primary goal to protect the environment and do our part in creating a more sustainable future.
From work we do in our community to the effort our students will put into saving our planet that will have a lasting effect helps to position us as one of the top universities in environmental and sustainability studies.
Environmental Universities in Colorado: Discover Western
Ready to learn more about the school of environment and sustainability and other initiatives on our campus? Schedule a visit to Western Colorado University today.