Western Colorado University freshman Lelani Deines has loved working on computers since she was merely 10 years old. For her, fixing malfunctions is a snap, as she finds she easily understands technological systems. The interest led to her to working for a company that sells electronics, especially computer systems, while still in high school.
Yet, she noticed that at times she was treated differently by clients based on her gender. After all, stereotypically men dominate technology fields, she said.
Fortunately, Deines found a mentor in her high school computer science teacher—a woman— who encouraged her to follow her dream of one day becoming a software engineer for Google.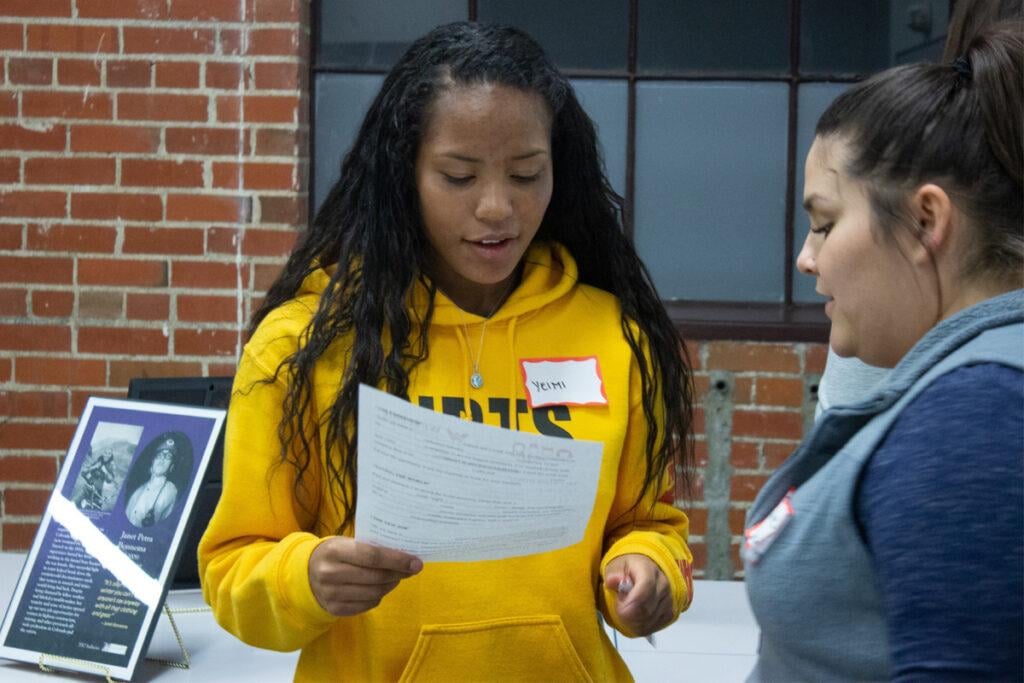 Speaking Up
Deines enrolled in Western's Computer Science program. Still, she found she still is outnumbered.
"It's kind of weird when my classmates want to do study groups and I'm all the only girl," Deines said. "And sometimes it feels harder to talk."
Deines is not alone. According to a 2017 Federal Department of Commerce report, of the 8.6 million people in science, technology, engineering and math (STEM) fields, only one in four is a woman. Yet, the study showed that women make up 47% of the overall workforce. Additionally, the report points to a gender wage gap between men and women, even when accounting for factors such as education and age. For every dollar a man earns, the study states, a woman earns about 84 cents.
But Western is doing something about that gender gap and working to bring more women into fields of science and technology through a partnership with a STEMBlazers. For the last six years, the nonprofit organization has mentored young women, fostering their interests and pointing them toward degrees and careers that fulfill their dreams.
'I just wanted to work with the kids'
STEMBlazers is the brainchild of Wendy Merchant and Kristi Steinhilber. Merchant is a mechanical engineer and helped design the University Center at Western. Steinhilber is a meteorologist.
While working with her own son who is pursuing a degree in engineering, Merchant noticed how few women there were in these subjects, even after she had been active in the mechanical engineering and construction fields for more than two decades. She soon found herself wanting to reach out to young women and guide them—until someone suggested she and Steinhilber form a nonprofit.
"It wasn't anything I wanted to do," said Merchant. "I just wanted to work with the kids."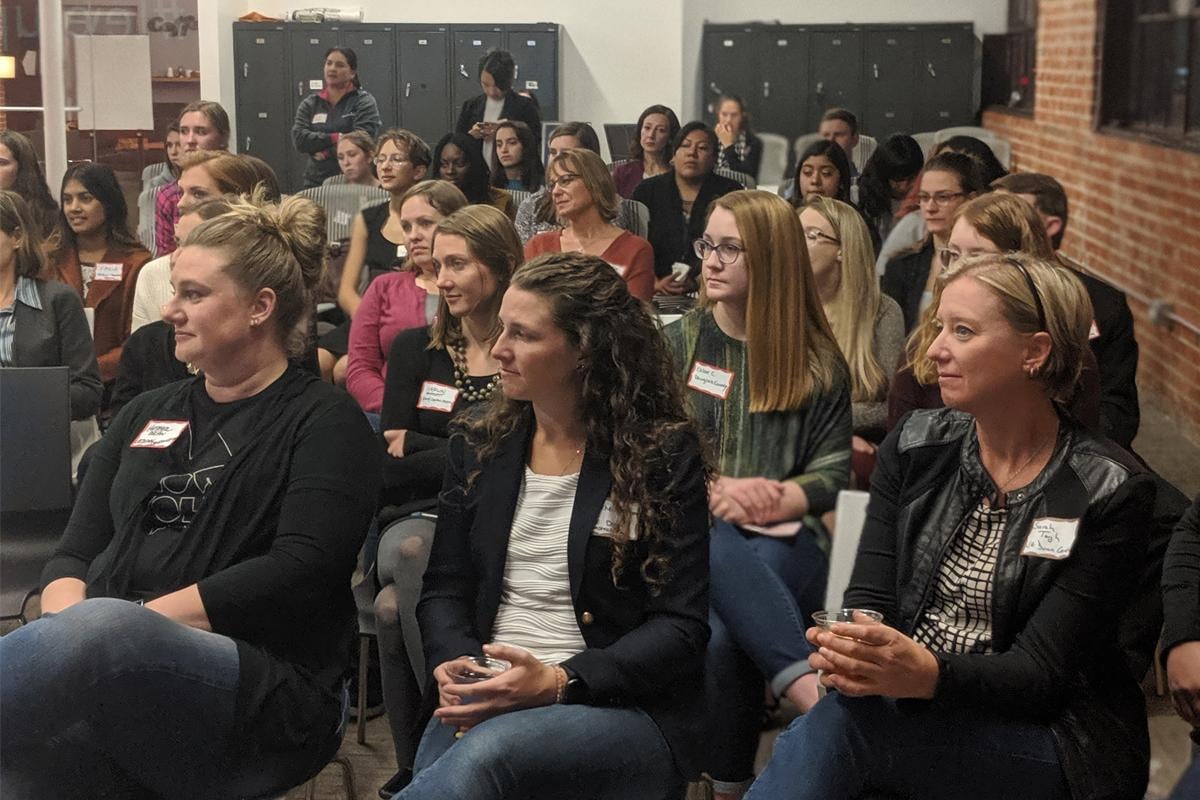 STEMBlazers at Colorado Schools
STEMBlazers has several chapters in Colorado schools currently, with about 30 high school and almost 60 middle school girls participating. The founders' goal is to reach one million girls over the next 20 years, expanding beyond the Colorado state border.
The chapters meet bi-monthly, with members hearing from women working in STEM fields. The objective is to provide role models for young women and build their confidence to enter STEM careers. By doing this, Merchant said the young women are taught they can overcome an unconscious cultural bias that suggests they don't belong in STEM.
"It's not brain function," said Merchant. "It's building confidence. Even teachers don't realize it when they call on male students for math questions more than girls."
The work has paid off. The group has seen its members go on to enter schools known for their engineering and technology program, and many are eying Western's new Paul M. Rady School of Computer Science & Engineering.
Through the new school, students engage in a rigorous course of study for two years at Western's state-of-the-art facility, then transfer to CU Boulder to finish their degree at the highest ranked engineering school in Colorado, all while remaining on Western's campus.
Connecting with Western
Western's new program has the capacity to bring more women into engineering and computer science, and has partnered with Merchant and Steinhilber on events such as their annual "Mocktail," which hosts guest speakers. In fact, Western is one of the event's top supporters.
Currently, Western offers a full two-year scholarship for students who qualify, yet another reduction in the barrier for young women to pursue STEM careers. Additionally, the smaller class size and community feel of Western also is appealing to women. When immersed in male-dominated fields—which are highly competitive—women are more drawn to environments where they feel they may have more support.
For Deines, having more women realize they too can tap into the world of STEM will be welcome.
"A woman's brain doesn't have any factor at all—it's just based off the stereotype," she said. "I have many things about me that make me stand out."
Author Credit: Chris Rourke
Photo Credit: STEMBlazers