Does art imitate life or does life imitate art?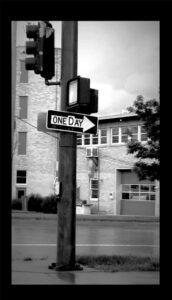 This question has been pondered ever since Irish poet and playwright Oscar Wilde first proposed it more than a century ago. Certainly, history has been documented throughout the ages in forms of art work. But it is that expression of the artist which can shape how we view history.
As Western students faced the cold reality of a closed campus due to the first wave of the COVID-19 pandemic, they chose to create something not only meaningful to them, but something that would be a testament to the impact of the global crisis. From this was born the "Quigley Quarantine Quarterly" (QQQ), a more than 70-page collection of prints, photography and other images, which are a balance of beautiful things contrasted with scenes of where we are now with sadness and confusion of the pandemic—all generated in exile.
It happened organically," said Art Department Chair, Chase Hutchison. "It was a way to release a pressure valve, make a statement, record what was going on and maybe push back against it."
Transitioning to Online Learning
In March 2020, Western was forced to close its doors and finish the semester through online classes. The timing of the decision came just before spring break, when most students were off campus. Art students had no access to their Quigley Hall studios and supplies, Hutchison said, but were motivated and comforted by the desire to create.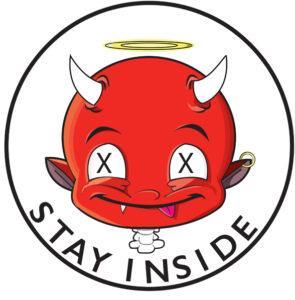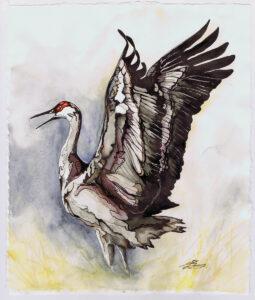 For senior Erin Riley, who this spring will earn her bachelor's in fine art, the idea of collaborating on a joint project was just what she needed to provide stability during an uncertain time. Riley and her boyfriend, also an artist, left Western for Denver. During that time, he was diagnosed with a serious illness unrelated to COVID-19 and subsequently they were forced to quarantine at his mother's home. The unfamiliar surroundings and disrupted routine spurred on her great anxiety. Yet the creative process brought her peace and comfort.
What I really got out of this experience was some peace of mind," Riley said. "I went from being sure I could not make art under the circumstances and making art anyway. This really has helped me grow as an artist, pushing me to be able to be creative through anything which will help me through the rest of my career."
Fostering Community
Hutchison acknowledged the attachment that artists have with their studios, and how Quigley Hall itself helps them connect to a community of fellow students.
That kind of community that gets fostered there is really important," said Hutchison. "The reason they come to Western and should be invested and connected to these classes and spaces isn't just because there's a professor here teaching them new techniques … it's because of the people they're surrounded by."
But what they found was that community could persist despite distance.
What they produced were some incredible works of art," Hutchison said. "The students really know each other, they know what each is into and what they're connected to and as artists, they can't help but wear their hearts on their sleeve. And Quigley is very much, to a lot of our students, one of those safe spaces where hearts are value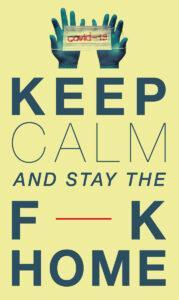 You can view the complete Quigley Quarantine Quarterly here.
Author Credit: Chris Rourke
Photo Credit:
"Sorry 2020 Event Cancelled" by Nia Morales
"Empty Streets" by Bailey Nickel
"Stay Inside" by Jeff Coady
"The Sand Dance" by Bailey Nickel
"Keep Calm" by Nia Morales