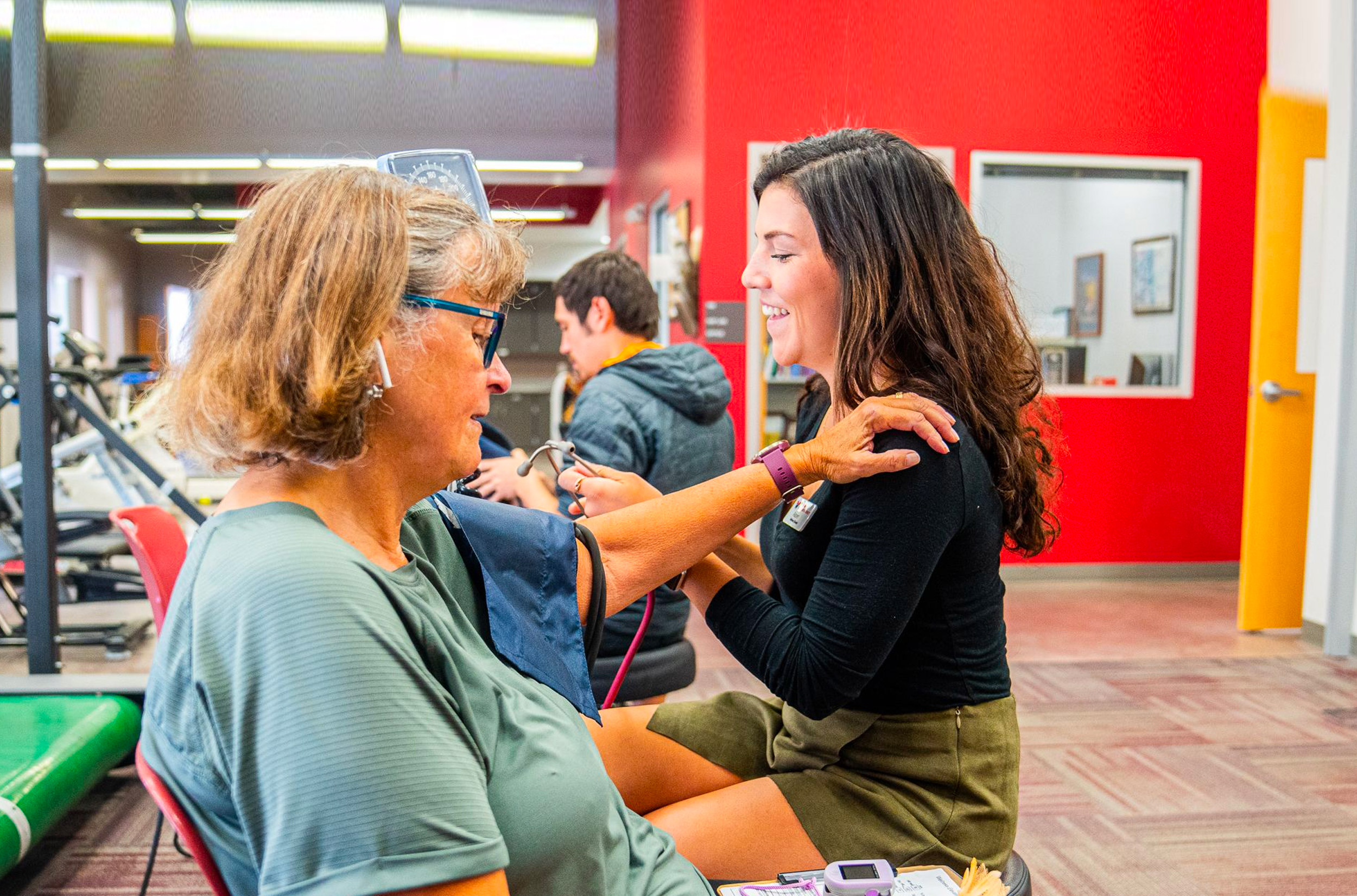 Description of the Program
A minimum of 36 credits, including six thesis credits, are required for the High Altitude Exercise Physiology master program. All students must complete 24 core credits in addition to at least 12 elective credits. All coursework and thesis must be completed by the end of the second year.
The Program consists of two twelve week semesters in the fall and spring. Fall semester starts the third week of September and ends mid-December. Spring term starts early February and ends the first week of May.
HAEP Program Core Coursework (24 credits)
| | |
| --- | --- |
| ESS 600 Advanced Statistics | 3 credits |
| ESS 601 Quantitative Research Methods | 3 credits |
| ESS 605 Exercise and Sport Science Testing and Instrumentation | 3 credits |
| ESS 606 Exercise and Sport Science Testing and Instrumentation – Field | 3 credits |
| ESS 640 Environmental Exercise Physiology I | 3 credits |
| ESS 650 HAEP Seminar – Thesis Proposal Development | 3 credits |
| ESS 695 Thesis | 6 credits |
At least 12 credits from the following:
| | |
| --- | --- |
| ESS 630 Clinical Exercise Physiology | 3 credits |
| ESS 641 Environmental Exercise Physiology II | 3 credits |
| ESS 660 Health Promotion | 3 credits |
| ESS 675 Clinical Exercise Programming | 3 credits |
| ESS 685 Cardiopulmonary Physiology | 3 credits |
| ESS 692 Independent Study | 1-3 credits |
| ESS 698 Practicum/Internship | 1-6 credits |
Altitude Exercise Physiology Course Description