Graphic design allows you to blend creativity and technology. From designing cutting-edge websites—to creating eye-catching logos, this field provides the opportunity to express your own creative vision in a variety of in-demand careers.
Master the ability to communicate through design.
In Western's Graphic Design program, you'll learn to acquire the creative and technical skills you'll need to produce different kinds of media using professional tools and equipment. In small classes, attentive faculty will help you expand your conceptual abilities and improve your personal communication and presentation skills.
In the program, you'll be encouraged to take cross-disciplinary studies as paired electives or independent projects to broaden your knowledge and expertise. You'll also have the unique opportunity to participate in independent study courses that will help develop your individual interests in print production, illustration, fonts, package or web design and other creative or experimental directions.
Blending creativity and technology
Through a mixture of training and experience, the Graphic Design emphasis develops students' creative and problem-solving capabilities while expanding technical and visual skills across industry-relevant media and materials.
At Western, course rotations are crafted to encompass a variety of subject fields for a comprehensive education and versatile degree. For required courses and degree plans, visit the official University Catalog. Below is a general overview of courses at Western Colorado University related to this area of study.
| Code | Title | Credits | Description |
| --- | --- | --- | --- |
| ART 246 | Introduction to Photography | 3 | View |
| ART 257 | Introduction to Printmaking | 3 | View |
| ART 270 | Introduction to Graphic Design and Illustration | 3 | View |
| ART 271 | Calligraphy/Typography | 3 | View |
| ART 283 | Introduction to Airbrush | 3 | View |
| ART 370 | Intermediate Graphic Design | 3 | View |
| ART 470 | Advanced Design and Illustration I | 3 | View |
| ART 471 | Advanced Design and Illustration II | 3 | View |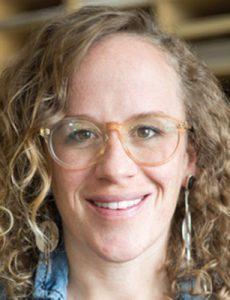 Mallory Logan
Alumni
"I've always excelled in smaller environments, and Western fit that perfectly. The school attracts high quality professors because this community and the land around us is incredible."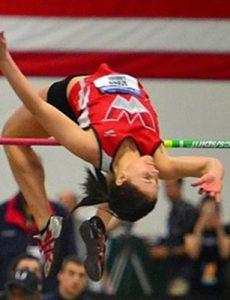 Barbara Szabo
Alumni
"It's not easy to balance these things [academics and athletics], especially when your goal is to make it to the Olympics straight out of college. "Balancing responsibilities became a good skill I learned for sure."
Career preparation starts your first year at Western and is the primary focus of every degree.
Visit Career Services in Library 120 or online to discover your interests, define your goals, and land the career of your dreams.
The data below is automatically collected by Burning Glass Technologies, a firm that sources job market data and provides analytics. The statistics illustrate general trends in U.S. careers, but do not precisely represent every job and salary.
Take your education beyond the classroom.
Get the hands-on learning experience you need to apply your knowledge and launch your career.
Gallery Exhibits: Students have opportunities to display their work in numerous shows, exhibits, convocations and galas—on campus and in the community.
Pathfinder Magazine: An annual publication for student creative work.
Student Art League: A branch of the Council for Creative expression, the Student Art League is dedicated to providing visual arts, experiences, professional development, educational opportunities and outreach for Art students.
Creative expression
Graphic Design students develop skills in print production, illustration, fonts, packaging, web design and other creative or experimental directions.
Campus Location
Western Colorado University
Quigley Hall 202
1 Western Way
Gunnison, CO 81231