Environmental science integrates physical, biological and information sciences to find solutions to the environmental challenges of the 21st century. Graduates enter their careers or graduate school with technical research skills and an enhanced understanding of environmental issues.
Find solutions to the most pressing environmental issues of our time.
The Environmental Science minor is a great way to round out your degree with a stronger, more diverse scientific emphasis in biology, chemistry, geology, physics, math and environmental management. Through our connections to natural resource agencies, field trips and internship opportunities, you'll develop a wide range of technical research skills and a comprehensive understanding of environmental issues. When you graduate, you'll be well-prepared for a wide range of in-demand careers as an environmental scientist, lawyer, engineer or conservationist.
Field studies
Student Ma'alaea Lawrence records data for a research plot within the West Fork Complex fire. The West Fork Complex fires burned over 100,000 acres in the summer of 2013. Student and faculty research looks at the effects on forest regeneration after compounding disturbances of the spruce beetle and wildfire.
At Western, course rotations are crafted to encompass a variety of subject fields for a comprehensive education and versatile degree. For required courses and degree plans, visit the official University Catalog. Below is a general overview of courses at Western Colorado University related to this area of study.
A minimum of 23 credits is required including:
Course List
Code
Title
Credits

One of the following:

3-4
Calculus I (GT-MA1)
Probability and Statistics

Select at least 13 credits chosen from at least three disciplines (including two labs) from the following:

13
Environmental Biology (GT-SC2)
Environmental Biology Laboratory (GT-SC1)
Biological Principles (with laboratory) (GT-SC1)
Diversity and Patterns of Life (with laboratory)
General Chemistry I (GT-SC2)
General Chemistry Laboratory I (GT-SC1)
General Chemistry II
General Chemistry Laboratory II
Physical Geology (GT-SC2)
Physical Geology Laboratory (GT-SC1)
Meteorology (GT-SC2)
Energy and the Environment (GT-SC2)

Select at least six credits chosen from the following but cannot count toward another minor or another major:

6
General Ecology
Ecology Laboratory and Recitation
Conservation Biology
Introduction to Organic Chemistry and Biochemistry
Introductory Organic and Biochemistry Laboratory
Analytical Chemistry (with laboratory)
The Water Planet
Environmental Monitoring
Introduction to Petroleum and Mining Geology
Geomorphology (with laboratory)

And the following:

1
Environmental Science Seminar
Total Credits
23-24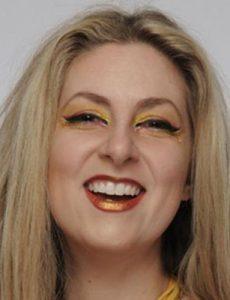 Kellie Egging
Alumni
"Western has a mixture of things I'm passionate about—music, sports and the environment."
Take the first steps toward your dream career.
Career preparation is the primary focus of every academic program at Western. Our professors and Office of Career Services will help you identify your strengths, hone your skills, define your goals, and prepare for a fulfilling role in hundreds of professional fields after graduation.
The data is automatically collected by Lightcast, a firm that sources job market data. The statistics illustrate general trends in U.S. careers, but do not precisely represent every job and salary.
Make your education a life changing experience.
A college education is so much more than just taking classes. Expand your community and network, while gaining hands-on experience in your field.
Chemistry Club: Members share their love of chemistry with the community in an annual demonstration that draws hundreds.
Geology Club: The Geology Club is active in fundraising for student experiences, including field trips and attending professional conferences.
Gunnison Valley Observatory: Faculty and students use this sophisticated facility for research and teaching.
Rocky Mountain Biological Laboratory: Western biologists and students collaborate with the world-renowned research station seven miles north of Crested Butte.
Thornton Biology Research Program: Students collaborate with faculty (and can receive funding) on original research.
Tri Beta and the Wildlife Society: Student-run clubs that provide professional development, training, networking, internships and field experiences.
Collecting samples
Students collect water samples for an analytical chemistry lab that involves studying the principles, techniques and calculations involved with quantitative analysis of substances.
Campus Location
Western Colorado University
Hurst Hall 128
1 Western Way
Gunnison, CO 81231