A Few Words From our Advisory Board
Inspiring, challenging, rewarding, fulfilling, dynamic and exciting. Such words capture the essence of one of the most successful programs at Western – the Energy Management Program. Why the phenomenal success? The combination of outstanding faculty and staff, shored up by a dedicated advisory board of diverse industry and government leaders, put the Energy Management Program in the "talent generation" business.
Energy Management students at Western have an independent entrepreneurial spirit fueled by the great outdoors in this most magnificent natural resource setting. Core values and traits learned in the Gunnison/Crested Butte area translate into the core values that define leaders in the world of professional landmen. These core values include self-confidence, courage, teamwork, leadership, tenacity, perseverance and risk/reward balance. Energy Management graduates will interact on a daily basis with geologists, engineers and financiers to collaboratively achieve exciting results in real time to access the resources they steward.
From the Rockies to Pennsylvania, Energy Management graduates tell tales of exhilarating early careers with much "Gunnison" blue sky ahead of them.
Peter A. Dea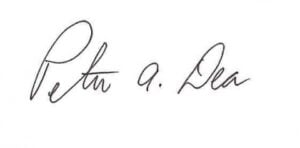 President & CEO, Cirque Resources LP
Energy Management Advisory Board
Western Alum, B.A. Geology '76
Advisory Board Membership
Allie Huizenga, BPX Energy
Angela Mallon, Confluence Resources
Ashley LaFevers, BTA Oil Producers
Doug Pearlman, Kimmeridge Energy
Jason Lucas, Steptoe & Johnson, PLLC
Jim Peay, Vantage Petroleum
John Hasche, J&K Associates, LLC
Julie Jenkins, JTJ Capital, LLC
Nick Brock, Chevron
Paul Whisenand, PDC Energy, Inc.
Richard Smith, Teocalli Minerals, LLC
Rien Norman, Dimension Renewable Energy
Tim Rady, Antero Resources Corporation
Travis Barrett, BPX Energy