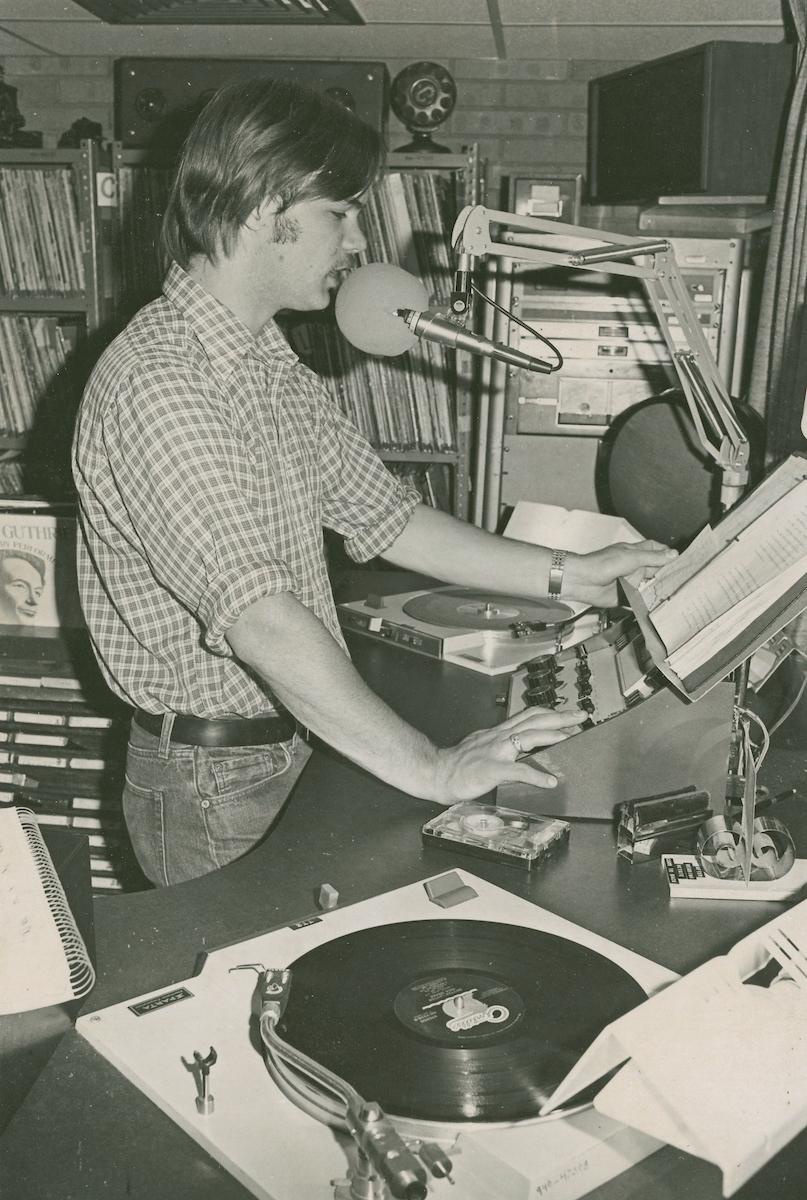 On the air since 1968.
Broadcasting live from Taylor Hall, KWSB is Western's on-campus, student-managed radio station. For over 50 years, KWSB has brought radio shows, music and public service announcements to the Gunnison community, in addition to providing students with hands-on practice and resume-building skills in the communications, radio and broadcasting industries.
Listen to the 2023 Gunnison Watershed District School Board forum recorded by KWSB
---
LISTEN LIVE TO KWSB 91.1 FM! Tune in

Connect with us on social media
Tune in and tune your skillset
KWSB 91.1 FM provides experiential learning for Western students in a state-of-the-art production facility. Come visit us in Taylor 124A.
KWSB Resources
Learn more about our scheduled programs, staff, submitting PSAs and connecting with KWSB.
Follow the link below to submit a Public Service Announcement to be aired on KWSB
Discover your broadcasting talent.
How to become a DJ:​
Contact the KWSB Trainer
Take a tour of the station and receive the official KWSB Training Handbook
Sit in on a manager's show
Take the DJ test
Record a "sim show"
Live broadcast with a manager sitting in
Become a DJ on the KWSB team
If you want to join the management side of KWSB, contact the KWSB Station Manager.
As a member of the KWSB team, you can: 
Play music live on-air
Deliver announcements to the community
Produce stingers, PSAs, underwriting spots and shows
Write and deliver news
Review new music
Promote the station on campus and in the community
Broadcast Western athletic events (football and basketball)