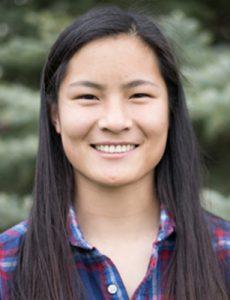 Profile
---
"Having small classes makes it easier to bring real-life examples into our curriculum."
Ming Goetz is an outdoor enthusiast who fulfills her desire for adventure through Western Colorado University's Mountain Sports team. She competes on the mountain bike team while studying psychology and sociology with an emphasis in criminal justice.
Not only does she love the Colorado mountains, but she also loves the small school atmosphere.
"Having small classes makes it easier to bring real-life examples into our curriculum. It also makes class a little more personalized, which is always helpful," she said.
She also enjoys being able to live simply in Gunnison.
"I had to sit down a while ago and define why I loved Western so much and the majority is just due to the simple life of living in Colorado and riding bikes with my friends," she said.
One of Ming's favorite experiences was being able to represent Western at the Collegiate Mountain Bike National Championships where they took first place for the second year in a row.
"I'm not a racer so much anymore, but being able to throw on the Western jersey and go ride my heart out is so much fun!"
Profile by student writer Jessica Cusick.