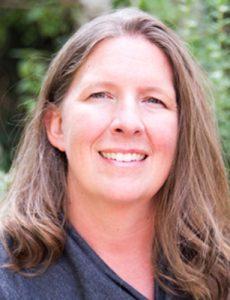 Melanie Armstrong, Ph.D.
Faculty,
---
Profile
---
"Melanie Armstrong brings scholarly and applied political approaches to her work with Western's School of Environment & Sustainability, where she also serves as Public Lands Coordinator."
Melanie Armstrong brings scholarly and applied political approaches to her work with Western's School of Environment & Sustainability, where she serves as Public Lands Coordinator. Her background includes a master's degree in communications (Ohio University, 2003), a doctorate in American studies (University of New Mexico, 2011), postdoctoral work in both environmental history (University of California, Davis, 2012-13) and cultural geography (University of California, Berkeley, 2013-15) and a career with the National Park Service.
She teaches courses on public lands, environmental policy, politics of nature, management skills and environmental history. Her goal as a teacher is to inspire students to be critical thinkers and communicators who are driven to work for justice in whatever career they pursue. She aims to turn the classroom into a space that forges transformative interactions with the world at large, which will last long after students graduate.
She mentors students who are working with governments and communities to address issues in complex, cultural and scientific landscapes. Her students have developed projects in wilderness stewardship with the U.S. Forest Service, visitor education with the Bureau of Land Management and strategic planning with the National Park Service. She has also mentored students in community organizing, including a local initiative to protect legislatively public lands in Gunnison County. These projects have generated documents that are used extensively by land managers at all levels, creating networks of stakeholders who continue to work together in the community.
Her research uses fine-grained historical research and ethnography to study how nature transforms social relations, pulling diverse theories and methods from geography, history and science studies to entangle ideals of nature with political practices. She is author of "Germ Wars: The Politics of Microbes and America's Landscape of Fear" (University of California Press, 2017) and coauthor of "Environmental Realism: Challenging Solutions" (Palgrave Macmillan, 2017). "Environmental Realism" examines how solutions-oriented language limits collective action, arguing that new ways of thinking and speaking about environmental issues are vital to addressing modern socio-environmental challenges. Solutionist thinking perpetuates a problem-solution-problem cycle that elides the reality that human systems and biophysical systems are deeply entwined.
"Germ Wars" presents a similar scrutiny of environmental landscapes, showing how massive expenditures on disease control throughout human history emerge from the belief that nature—in this case microbes—can be managed through cultural practices. This book aims to show how the work to secure the nation against disease binds citizenship, governance and justice to new ways of knowing nature and life itself.
During her 15-year National Park Service career, she participated firsthand in the political actions that shape the natural and cultural landscapes of the American West and contemplating how social ideals of "wilderness" and "conservation" materialize through environmental management. This career provided a laboratory for exploring how deeply-seated ideas of nature are inscribed in the landscapes of the West and Southwest, informing her teaching and scholarship, and building her desire to understand how powerful stories of nature shape the modern social experience.