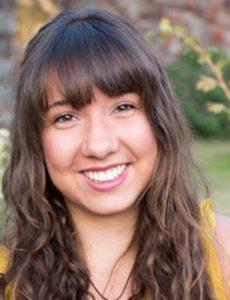 Profile
---
"Western is different because it is small--because of our size, students have the opportunity to build, lead, impact and grow the school, campus and community in a more involved and personalized way."
After three years at Western Colorado University, Mackenzie Bode has taken advantage of every opportunity that's come her way. Each of her experiences prepared her for a sales internship at JR Simplot Company, one of the largest agribusiness corporations in the world.
Mackenzie gives credit to the professors at Western for helping her in securing the internship. Her business professor, Tom Miller, had encouraged her for two semesters to take his sales class and once she did, she went to the National Collegiate Sales Competition in Georgia. This was where she showed off her sales skills and secured her spot as a summer intern at Simplot.
"I put in a lot of hard work to make this opportunity possible, but I never would have taken a sales class if Tom hadn't challenged me to do so," she said.
The sales competition is only one of her many extracurriculars that is growing her community at Western.
"Club Sports, Women at Western, SGA (Student Government Association), business fraternity Pi Sigma Epsilon and my job at the bookstore have all contributed to my network of friends that are the reason I've made Western home for the last three years and are the reason it is going to be so hard to graduate a semester early," she said.
The small school atmosphere and the people she has met at Western have shown resilience, ambition and bravery which helped her discover who she really is.
"Western is different because it is small—because of our size, students have the opportunity to build, lead, impact and grow the school, campus and community in a more involved and personalized way," she said.
Every day as a Western student is an experience, whether it is watching a deer walk through campus, a snow day, class outside or creating new opportunities and connections somewhere in the Gunnison Valley.
Profile by student writer Jessica Cusick.