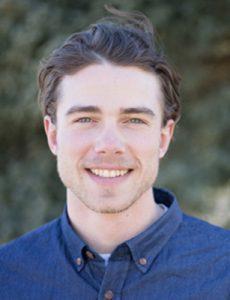 Profile
---
"Western helped me develop soft skills, such as strong communication and problem-solving, through a wide variety of opportunities across campus."
After spending three years at Western, Kevin Fox knew the small-town community was something he loved. So much so that his post-graduation plans meant staying in the Gunnison Valley. He currently works for Eleven Experience—an adventure travel company located in Crested Butte—with their Associate Guide Program. His goal is to move into a full-time guiding position with Eleven Experience after he completes their eighteen-month training program.
Kevin graduated in May 2019 with a degree in recreation and outdoor education with an emphasis in outdoor leadership combined with a double minor in business administration and psychology.
"I wanted to expand my field of knowledge in the outdoor recreation world and find out how I could best use my talents to impact those I was guiding and those I will eventually lead," he said.
The business minor helped him "expand [his] knowledge with programming and marketing while the psychology minor helped [him] gain an understanding of why people operate and respond in different ways."
Kevin's classes and extracurriculars helped prepare him for the next chapter of his life in the outdoor industry. He says the most important thing in the industry is being able to connect with clients and guests through various soft skills.
"Western helped me develop soft skills, such as strong communication and problem-solving, through a wide variety of opportunities across campus."
He believes Western's connectivity will help him the most in the future.
"During my time at Western, I was provided many different avenues to connect and work with a wide variety of people. Those experiences showed me how to help develop positive intrinsic values in others, so they feel empowered to make impacts in their circles."
The local atmosphere is something he cherished most during his time at Western. While creating the new annual Student Outdoor Leadership and Education Conference, he was able to buy all essential items locally and work with small local businesses.
"Working with local businesses made the design process very easy because I was able to walk or bike over to a shop if questions arose," he said. "The relationships that are created at Western and in the Gunnison community really set this place apart because everyone here wants to help you succeed."
Profile by Western senior Jessica Cusick