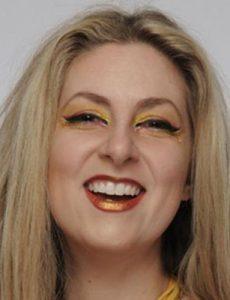 Profile
---
"Western has a mixture of things I'm passionate about—music, sports and the environment."
Kellie Egging has never limited herself when it comes to exploring her passions. As a lifelong musician, avid runner and engaged student, she always had plenty on her plate while participating in multiple extracurricular activities throughout high school. She wanted to keep this momentum going in college, and when it came to choosing a school to attend, Kellie wanted somewhere that would not only allow her to continue exploring her established passions, but also let her discover new areas of interest that she hadn't yet considered.
She applied to and was accepted at both Western Colorado University and University of Colorado, Boulder. She was undecided on what school to attend after touring both campuses, but after participating in summer cross country camp at Western and learning more about the music and environment and sustainability programs, Kellie decided to start her journey as a Mountaineer.
As a freshman, she auditioned for the Classical Music Department, where she was accepted and received a scholarship for her participation. Western's music programs helped her become particularly practiced in opera, which aided her in landing her first opera role in the production "Pirates of Penzance" at the end of her freshman year. In addition to performing opera, Kellie also sang with the touring Dixieland Band and Western Chamber Choir, exposing her to a wide variety of music and performance genres.
"The whole program was very encouraging, like a family," said Kellie, "There were so many opportunities to shine as individuals, especially at a smaller school."
Though Kellie was deeply invested in the Music Department, she didn't want to limit her Western experience to just one field of study. As a lover of the outdoors and environmental conservation advocate, she was also excited to become involved in Western's Environment and Sustainability program, which she considers to be unrivaled.
Professor John Hausdoerffer, Ph.D., helped her become immersed in the field through exploring the natural areas that surround Gunnison and volunteering for wilderness maintenance projects. Kellie's participation in these events created a personal sense of belonging and helped her feel right at home in Gunnison, as well as the Environment and Sustainability program.
In Kellie's experience, what sets Western apart is the sense of community, smaller campus and smaller classes.
"The level of instruction is so professional," Kellie said. "Western showed me how much creativity I'm capable of, gave me such good connections, and helped me discover what I love to do—and I'm still doing what I love today!"
Since graduating from Western in 2010 with a major in music and a minor in environmental science, Kellie has been able to pursue all three of her passions—music, sports and the environment. She has sung in operas internationally, performs with classical music groups, and after teaching herself guitar, has plans to release an original album.
When not in the music studio, Kellie frequently finds herself in the heart of the California desert where she volunteers with the Mojave Desert Land Trust, a local conservation organization.
"I'm continuing to allow my creativity to lead me, and to follow my passions," said Kellie, "I'm always inspired by the entrepreneurial spirit Western gave me – the encouragement to be myself and build my own path in life."