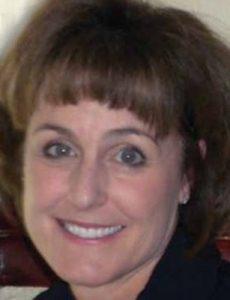 Profile
---
"Western afforded a lot of leadership opportunities, as well as a great education."
Kathleen Lutito ('85), originally from Lakewood, Colorado, arrived at Western in the early 80s to earn her bachelor's degree in business. She was initially attracted to the school's location and value.
Ultimately, she stayed because of the community she found. She was involved in the intramural sports program and also kept herself busy through a work-study position for the psychology department and as a resident advisor for three years.
"The leadership opportunities that I had there helped contribute to my overall success as a student and beyond," Lutito said.
Also during her time at Western, Lutito worked in the admissions office and gave tours to prospective students. It is the connections she forged in this office that set a precedent for the rest of her life.
"When I was at Western I did an internship at the local bank and had the opportunity to float around the bank to learn the different parts of loan process. What I really liked were the investments," Lutito said. "I had come back and I told Stu Kaplan, who was the director of admissions, that that's what I really like to do and that I really would like to get into the investment business."
Kaplan was able to connect Lutito to industry professionals in Denver, sharing the critical networking opportunity that was the key to the start of her career.
"How I started in the investment business is all associated with Western," Lutito said.
Relocating to Denver, Lutito began her career with Colorado Public Employees Retirement Association (PERA). During this time, Lutito earned her master's in finance and Chartered Financial Analyst Designation.
After working for PERA and then Denver Investment Advisors—each for five years—Lutito stepped into a position at CenturyLink Investment Management, a company she has now been with for 20 years.
"I have had the privilege to work in a challenging industry with incredibly bright and talented people. Together we have accomplished great things and have helped many people achieve their retirement goals," Lutito said. "I think the biggest accomplishment is the great relationships that have been formed along the way and the lifelong friendships."
As the President and Chief Investment Officer, Lutito and her team manage over $18 billion in pension and 401(k) assets. She started as an analyst with CenturyLink and has worked her way up the leadership ladder.
"Western afforded a lot of leadership opportunities, as well as a great education. I had a technical writing class and I still think about that when I sit down to write a memo, email or any communication document that will be seen by others."
As the years go on, Lutito appreciates Western even more than she did when she graduated in 1985.
"Western has contributed to my success in many ways. While I was there I was always amazed at the quality of the professors and how approachable they were," Lutito said. "They were all very accomplished and passionate about their expertise and so willing to share their knowledge with students that were interested. Although I appreciated it then, as the years pass on, I appreciate it even more."
Profile published in Winter 2016-2017 Westerner Magazine