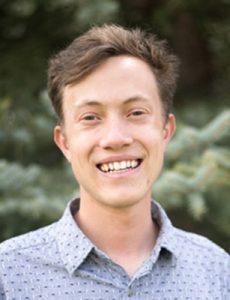 Profile
---
"I found that since the program is smaller, it allows for better interaction between the students and faculty."
Jeshurun Small loved to ski growing up, and the moment he saw a Western Colorado University poster with tons of snow, he knew Western was the place for him. He was also excited that he'd have the opportunity to compete on the Mountain Sports Team.
Jeshurun competes in both ski mountaineering and trail running, both of which take him across the country and the world, year-round with his teammates.
When he is not training for big races or exploring the beautiful backcountry, he is in the classroom studying chemistry. The faculty at Western is his favorite part of being a student.
"Everyone that is involved wants the best for you and are open to help," he said.
The chemistry program has prepared him for the next step of his future, applying to graduate school after he graduates in May 2020.
"The program prepares students very well so they can excel in the chemistry fields after graduation," he said.
The class sizes have helped him feel more prepared as well.
"I found that since the program is smaller, it allows for better interaction between the students and faculty," he said.
Both the Mountain Sports Team and the chemistry program have brought Jeshurun lifelong friendships. He believes Western provides a great education and the opportunity to cultivate important relationships.
"People [here] care about each other, and in the end, that is more important than being hired on with the best company," he said.
Profile by student writer Jessica Cusick