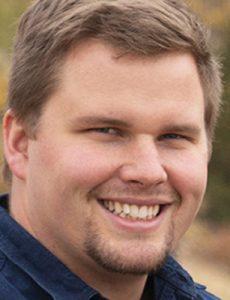 Profile
---
"The computer science department at Western is phenomenal. They did a great job of covering the core concepts [of the field] and preparing me for the real world."
From a football scholarship to a career in software engineering, Jaden Terry made the most of his time as a student at Western.
After earning his scholarship, Jaden's love of the outdoors and of Gunnison's tight-knit community brought him to Western—he graduated in 2015 with a major in Computer Science and a minor in Exercise and Sport Science.
"I wasn't sure what I wanted to major in at first," Jaden said, "but eventually found computer science my second year."
As a member of the football team and the track team, some of Jaden's favorite memories are from Western sporting events, as well as time spent with classmates from the Computer Science program.
Among them, he recalls "beating Adams State in the Colorado Classic after losing to them for the previous 10-plus years," and "spending hours in the nerd corner of the library with classmates, trying to finish programming homework."
Thanks to his professors and a summer internship creating Western's virtual Campus Tour, Jaden has already established a career in software engineering. He has worked as software engineer at both USA Triathlon—with two former classmates—and at Insurance Technologies—a small software company in the insurance space.
"The computer science department at Western is phenomenal," Jaden said. "They did a great job of covering the core concepts [of the field] and preparing me for the real world."
Currently, Jaden works as a software engineer with The Boeing Company, and wants to encourage students to be confident as they network and search for the internships that could jump-start their careers.
"Don't be afraid to apply for that first job or internship. I was very apprehensive because I didn't think I was smart enough … Just be willing to learn new things, and don't be scared to fail or ask questions," he said.
And his last piece of advice for up-and-coming CS students?
"Keep learning. Spend time learning technologies that interest you, and practice," Jaden said. "Write programs and websites that solve problems."