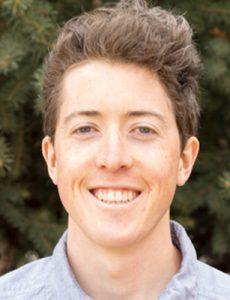 Profile
---
"The combination of rigorous coursework and independent research opportunities that I had at Western gave me the skills and experience necessary to pursue a career in geology."
Gordon Gianniny feels completely prepared for a graduate program in geology after graduating from Western in May 2019.
"The combination of rigorous coursework and independent research opportunities that I had at Western gave me the skills and experience necessary to pursue a career in geology," he said.
Most jobs in the geology field require a master's degree, which is why the field-orientated program at Western made him a competitive applicant for a graduate school of his choice.
After a semester studying at Colorado College, Gordon transferred to Western for its unique location and diverse academic and athletic opportunities. He was a member of the Mountain Sports Team where he participated and trained with the trail running and Nordic skiing teams. The field-orientated science program was also a deciding factor for Gordon to transfer.
One of his favorite parts about the geology program was the four-week field camp course he took over the summer.
"It was an excellent opportunity to apply my learning to real-world problems in the field," he said.
The course took place in the Gunnison Valley where he gained a better understanding of the local geology he explored throughout his years at Western.
The various field work Gordon completed also prepared him for his internship with the National Park Service in the Sequoia, Kings Canyon and Yosemite National Parks.
"The internships required many of the same skills I learned during a soil moisture research study conducted in the San Juan Mountains with Dr. Alexander at Western. It also provided new learning opportunities that will help prepare me for graduate school," he said.
Profile by Western senior Jessica Cusick