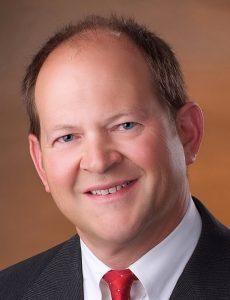 Profile
---
"From truck driver to neurosurgeon—thanks to Western and its nurturing professors."
Dr. Sean Markey is a 1993 graduate of Western. He earned his medical degree in 1997 from the University of Colorado Health Sciences Center, where he also completed his surgical internship and neurosurgery residency. He is board certified by the American Board of Neurological Surgery.
Dr. Markey has served as the Director of Neurosurgery at Littleton Adventist Hospital and currently serves as the Director of Neurosurgery at Parker Adventist Hospital. He also serves as faculty for a number of medical device companies, which includes ongoing work in the development of new spinal surgery techniques. He has been listed in 5280 magazine as one of Denver's top doctors for his work with brain and spine disorders. Dr. Markey currently serves as the Neurosurgical Consultant to the Denver Broncos.
Dr. Markey is an active member of the American Association of Neurological Surgeons, the Colorado Neurosurgical Society, the Congress of Neurological Surgeons and the Western Neurological Society. He and his wife, Kristina, currently reside in Denver and have three daughters. Outside of medicine, Dr. Markey enjoys skiing, biking and automobiles.
In 2015, Dr. Markey spoke at the Commencement Ceremony for Western Colorado University.