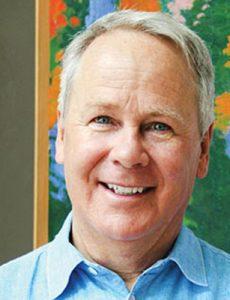 Profile
---
"Since leaving Western, Doug has co-founded FIJI Water, served as senior vice president and chief financial officer of Aspen Ski Co., and run publishing and resort businesses."
Doug Carlson left Western with an accounting degree in 1981, but the world knows him as much more than a Certified Public Accountant.
In 1996, he co-founded FIJI Water, where he served as chief executive officer until 2005, building the brand around the world—particularly in the United Kingdom, France, the Caribbean, Mexico, Canada and Australia. In 2004, the company received the U.S. Secretary of State's Award for Corporate Excellence, dubbing it the top small business in America. That same year, Advertising Age named Carlson among the country's top 50 marketers.
These days, he serves on the boards of Napa, California-based Crimson Wine Group and The San Diego Museum of Art, and he is a managing partner of Rancho Valencia Resort and Spa, near his home in Rancho Santa Fe, California. He also spent more than five years as executive chairman of Zinio, which provides digital platforms and apps for some 5,500 magazines from a variety of publishers. His time there overlapped with his work as CEO, from 2007 to 2012, of VIV Publishing, a digital magazine aimed at women, and as CEO of the Wakaya Club & Spa, a luxury resort on a private island in Fiji.
At Western, while studying accounting, economics and psychology, Carlson also competed with the ski team and coached women's tennis. He continues to ski, play tennis, waterski, fly a private plane and travel to scratch his itch for art history.
His early career included half-decade stints with the Aspen Club Family of Companies, where he rose to president and CEO, and as senior vice president and chief financial officer of Aspen Ski Co.