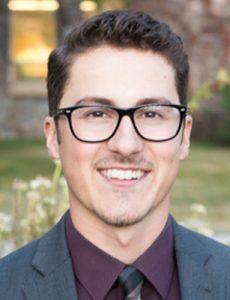 Profile
---
"Receiving hands-on experience in the fields I was interested in and getting one-on-one training necessary to succeed opened so many doors and opportunities."
Christian Saez discovered his true passion during his four years at Western Colorado University.
Through various extracurriculars such as the student-run radio station, KWSB, the on-campus production company, Mountaineer Media, and Student Government Association, he realized his goals and sharpened his talents. Now he's the stadium announcer of the Spokane Indians Minor League Baseball team in Spokane, Washington.
Christian studied communication arts, business administration and Spanish in preparation for a career in broadcasting. He graduated in 2019.
"I originally started as a business major with a minor in communications but quickly switched my major and minor. I knew that pursuing a communications major was more valuable to my future in broadcasting," he said.
All the opportunities Western offered Christian prepared him for his future.
"Receiving hands-on experience in the fields I was interested in and getting one-on-one training necessary to succeed opened so many doors and opportunities," he said.
He also had a helpful mentor who greatly supported him throughout his time at Western.
"Terry Schliesman pushed me professionally to be the person I am today, and he continues to do the same with many of his students," he said.
The intimacy of the education and the types of people Christian met along the way helped him grow into the person he is today: the stadium voice of the Spokane Indians Minor League Baseball Team.
Profile by Western senior Jessica Cusick.