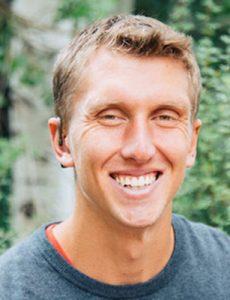 Profile
---
"I've learned the importance of understanding my clients' limitations and developing rapport."
Exercise is a common thread for Bryant Byrd. As an Academic All-American in cross country and two-time member of the Western squad that qualified for nationals, Byrd found a balance between preparing himself for competition, generously volunteering his time to help elders with physical limitations and conducting research.
Through his volunteer work at Gunnison Valley Health's Senior Care Center and his help with Western's Wellness Elevated program, Byrd strives to make the people of the Gunnison Valley healthier.
"I've learned the importance of understanding my clients' limitations and developing rapport," said Byrd, who graduated from Western in 2017 with a B.S. in Exercise & Sport Science. "While I might understand what exercises work best for me as an athlete, I try to approach everything with an open mind."
In addition to work with clients, Byrd also took advantage of many research opportunities as an undergraduate. He co-authored several publications with faculty and graduate students and has authorship of an article titled, "The Effects of Ischemic Preconditioning on Endurance Athletes."
"My involvement in research is going to help me tremendously going into the High Altitude Exercise Physiology (HAEP) program," he said.
Byrd's involvement as an undergraduate is a testament to his passion and dedication, although he attributes his success to the guidance from his professors and friends. He hopes to use his HAEP master's degree to become a physical therapist.
"Being a physical therapist would allow me to help people stay free of injury and continuing what they love to do," Byrd said.