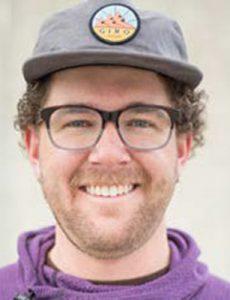 Profile
---
"Western definitely prepared me for where I am today. Being in the Business program and being in the valley, I knew this is where I wanted to be."
Brae Patten graduated from Western in 2016 with a degree in Business Administration. He came to Western for the outdoor fun and wound up staying for his business- which happens to be outdoor fun.
"I chose Western because it was a small school," Patten said. "But also I was interested in Gunnison and the surrounding area."
Patten took advantage of opportunities like being on Western's Mountain Bike Team, skiing in Crested Butte and making time to enjoy everything outdoors the Gunnison Valley has to offer.
Patten began college with entrepreneurial interests and declared his major early on. He took many classes with his advisor, Professor Christopher Greene, who guided Patten through the development of a plan to open a brewery post-graduation.
When he wasn't studying or enjoying the outdoors, Patten worked in a local outdoors shop. Along the way the perfect opportunity for an avid mountain biker and budding entrepreneur presented itself—the owner of the outdoors shop was interested in selling his business.
Growing up racing mountain bikes as a kid in Boulder, Patten always aspired to do something in the bike industry. So he and his father developed a business plan and together bought All Sports Replay. Today, Patten lives in Gunnison and runs the day-to-day operations at the shop.
"Western is a huge part of the community," Patten said. "Some of my former professors come into my shop or I see them out on the mountain biking trails."
And that regular connection inspires him to want to continue giving back, helping Western and the Gunnison community.
"Western definitely prepared me for where I am today," he said. "Being in the Business program and being in the valley, I knew this is where I wanted to be."
Profile by Liz Renner