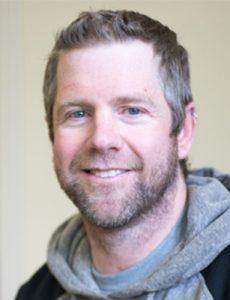 Andrew Butterfield
Alumni,
---
Profile
---
"Small classes, skiing, fishing and a friendly community make the Gunnison Valley a perfect place to live, get an education and enjoy the outdoors."
Andrew Butterfield is passionate about his job as the Director of Advocacy for Project Hope of the Gunnison Valley, a local nonprofit organization that exists as a resource and referral center for victims of domestic violence and sexual assault. Andrew graduated in 2001 with his first degree in sociology and returned in 2017 to pursue a second degree in Spanish.
Both of Andrew's parents graduated from Western, so he knew from an early age that Western would become his home away from home, too.
"I am an avid outdoorsman and prefer small colleges and communities that have many outdoor recreational opportunities," he said.
Western and the Gunnison Valley made for a perfect place to live, get an education and enjoy the outdoors.
Andrew chose Spanish for his second degree so he could add more value to his current skill set.
"I was looking at graduate programs in social work but decided it would be more valuable, both on a professional level as well as financial, to enter into the Spanish program," he said. "In the social work field, it is necessary to be fluent in Spanish."
Western's small class sizes and fantastic professors helped prepare him for his career at Project Hope. He is now fluent in Spanish and has a chance to use it every day. He's also capable of teaching English as a second language to Spanish speakers, should he decide to go into teaching.
Andrew's ultimate goal is to travel to Latin America where he wants to pursue a teaching degree and teach English. After he returns from Latin America, he'd like to return to social work.
Profile by Western senior Jessica Cusick.