Identifying Moral Standards
For Western Colorado University student Ekaterina Jaramillo, doing the right thing when no one is watching is the very fiber of her being. The sophomore majoring in Business Administration with an emphasis in Hotel and Resort Management and a minor in Business Law said she was raised to do her best even if it went unnoticed. She is intent upon moral standards being the foundation of her business career, so she recently participated in an Ethics Bootcamp put on by Western's School of Business.
"Business has the stigma of being unethical to maximize profit," said Jaramillo. "So, when I saw this ethics opportunity … I knew it would be important for navigating through my career."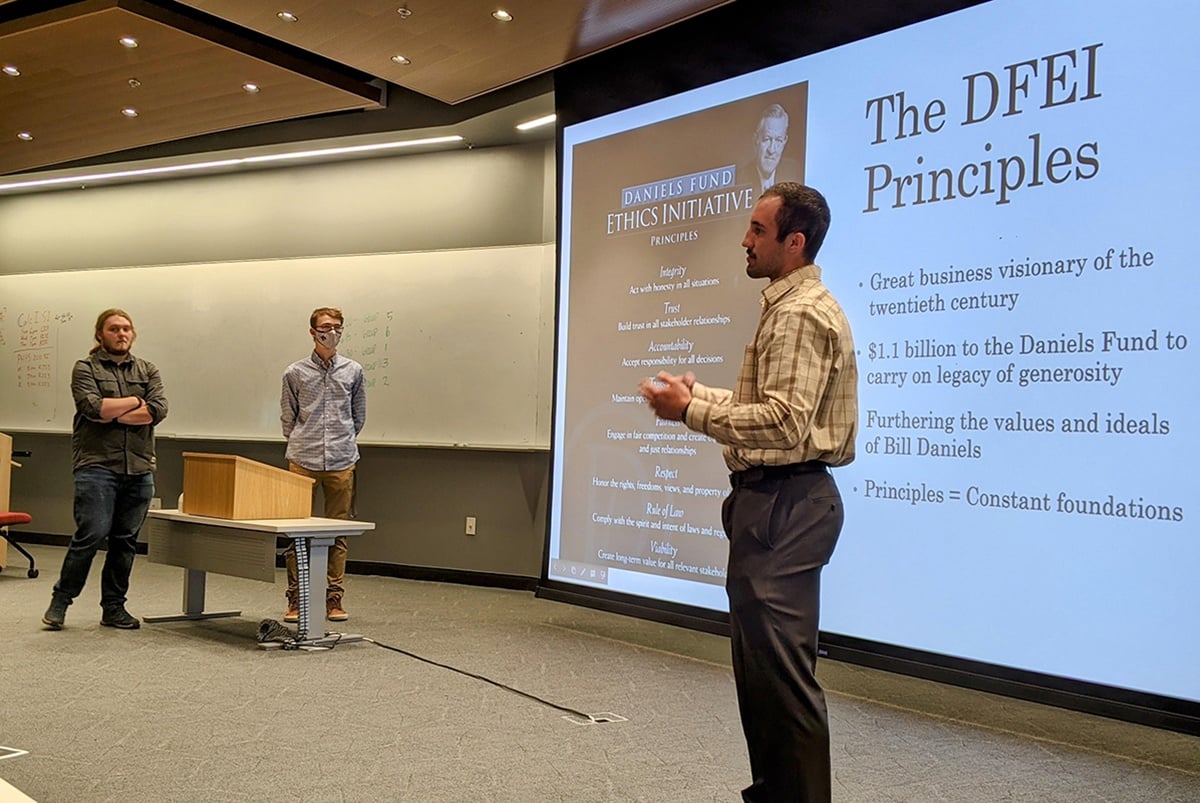 Creating the Ethics Bootcamp
Building on statewide success, Western is incorporating lessons learned during the Daniels Fund Ethics Case Competition to build interdisciplinary bonds on campus.
This fall the School of Business launched the on-campus "Ethics Bootcamp," that not only included business students, but also those from both computer science and engineering.
The Ethics Bootcamp idea was driven by the belief that students from the three disciplines have to collaborate in the marketplace to design, improve and market products. To collaborate effectively, students need to understand the ethical dilemmas each party faces.
Eighteen students formed six teams for the weeklong bootcamp. After learning about the Daniels Fund Ethics Initiative—based on eight principles: integrity, trust, accountability, transparency, fairness, respect, rule of law and viability—teams were assigned a real-life scenario to solve. After a week, each team gave a presentation.
"We were happy with the enthusiasm of the students and the teams presented great analysis and solutions to the problem," said Michael Vieregge, professor of Business Administration in Resort Management.
Key Takeaways from Exercises
Jaramillo's team was tasked with addressing unethical practices of a company who built components to be installed in the brain that controlled electronics. The team's solution was to fire or retrain the upper-management, compensate victims, install an ethics program and retract the device. Their goal was to fix the public view of the company which would statistically draw in more long-term customers when the device was relaunched.
"The key takeaways were definitely that it's very easy for a company to become morally bankrupt in pursuit of profit, and when karma catches up to you, that the road to recovery will cost more than if you had stayed ethical in the beginning," Jaramillo said.
Students who participated in the bootcamp were fully primed to compete in Colorado Springs at the Daniels Fund Ethics Case Competition. Western's MBA team won first place, while the undergraduate team finished second.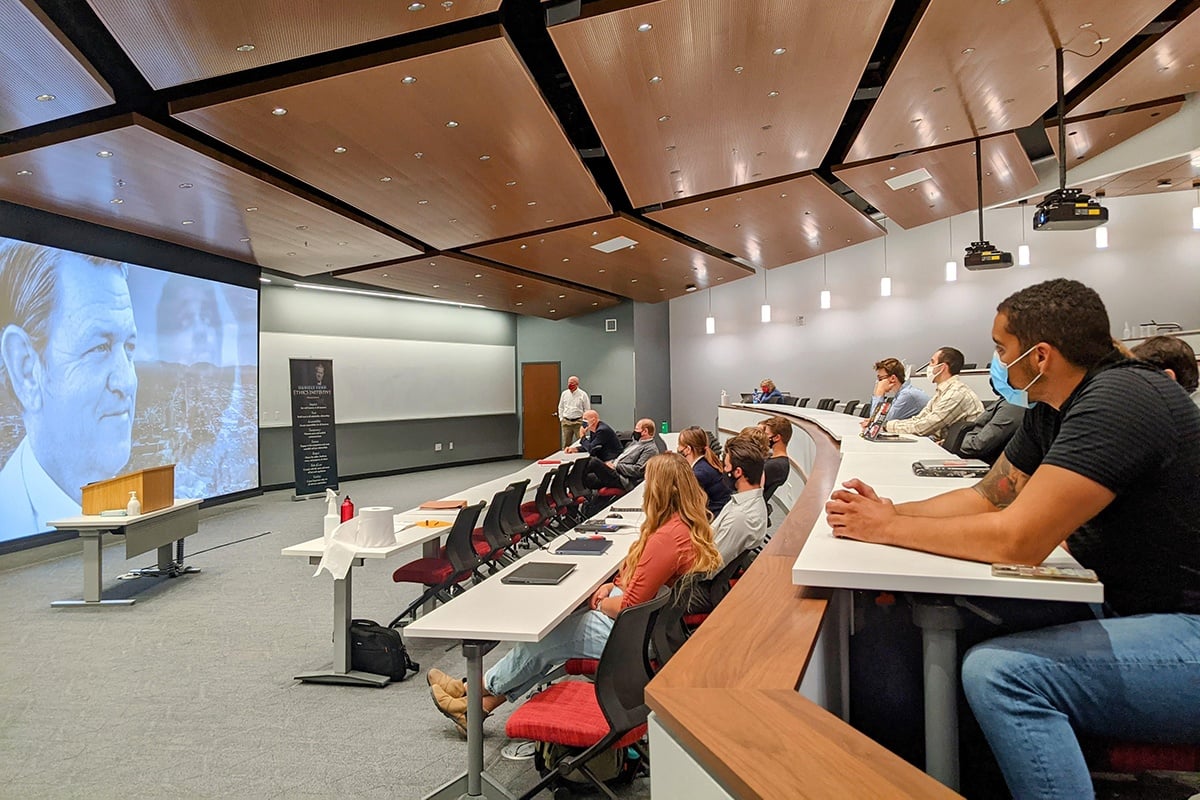 Exposing Students with Ethical Decisions
The Case Competition began in 2012 with the aim of exposing students to ethical decisions that they might encounter in their professional careers. Similar to the Ethics Bootcamp, the competition is judged on students' ability to put self-interest aside and do what is right, instilling ethical practices that come from a constant foundation rather than a specific situation.
Students compete with teams from other Southern Colorado institutions and are asked to analyze, present and respond to questions by a panel of judges consisting of professionals and academics. This is Western's sixth year competing in the competition.
Yet, the benefit to both the Ethics Bootcamp and the Daniels Fund competition yield value beyond awards and placings. For Jaramillo, it will shape her business practices for decades to come.
"I wish it was a requirement for all Business majors, or all majors in general," Jaramillo said. "Ethics is such a fundamental part to our everyday lives, but so many people are willing to 'tell a white lie' for their benefit. I plan to participate in ethics all my years here in Western."
Learn more about Western's School of Business.
Author Credit: Chris Rourke
Photo Credit: Courtesy