On Oct. 7, 2022, Western Colorado University kicked off the annual homecoming weekend with a homecoming parade down Gunnison's Main Street. Following the parade, the two-day-long event included the Lighting of the W, two alumni sports competitions, a tailgate party, Mountaineer football, and so much more. Homecoming at Western is a tradition that continues to live on through current students and alumni.
A Great Success
"Homecoming 2022 was a great success," said Maliah Abeyta, Assistant Director of Alumni Relations.
The alumni rugby and lacrosse teams ran the fields this year in hosting alumni sports competitions. The alumni game's final score was 55 – 24, with the alumni team taking home a win. Then, the alumni lacrosse game's final score was 10 – 4, with the alumni team taking home a win as well.
"Overall, it was an event-packed weekend that we look forward to again next year," said Abeyta. "It was great to have our alums back on campus to celebrate some of Western's annual homecoming traditions, including the annual homecoming parade and the Lighting of the W."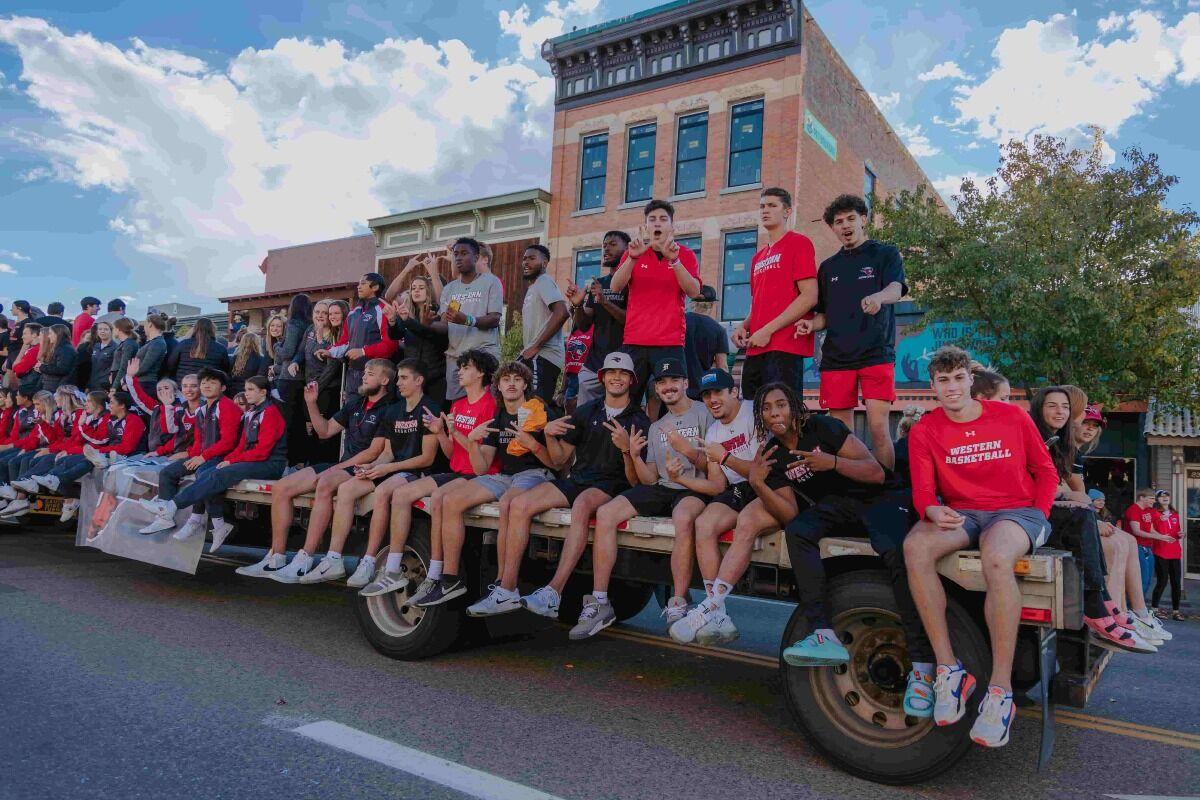 The Lighting of the W
The annual Lighting of the W is an event conducted by Western's Mountain Rescue Team. Each year, the group of students  begin the process on the Wednesday before homecoming by making torches and stuffing barrels full of cotton. Once Gary Pierson gives his traditional phrase, "The eagle has landed," over radio, the team knows it's time to begin climbing the W while using the torches to light the balls of cotton on the ground. 
"My favorite part [is] looking down at our town through the fiery blaze," said Gus Bongiovanni, president and mission coordinator for the Mountain Rescue Team. "It is a privilege to do what we do, and I am grateful that the community allows us to run this tradition."
Bringing the Community Together
Along with the traditional events, alumni make a tradition of visiting the Gunnison Valley for the weekend. This year Rosalinda VanDyke, a 2022 graduate, came to Western's homecoming as an alumna for the first time. While she missed her time at Western, she said to come back and visit as an alumna is a special feeling.
"It's so special to have everyone in the community come together and relate to something like Western," said VanDyke. "It just makes me feel all warm inside again."
Celebrating with All Generations of Mountaineers
Lee Smith, on the other hand, graduated in 1974 and comes back to Western for homecoming every year. Although he's originally from Paonia, Smith retired to Florida but still makes his way back to Gunnison to celebrate his alma mater.
"I love everything about homecoming and everything about Western. This college was so good to me and so was the town," said Smith.
Discover other upcoming events happening at Western Colorado University. 
Author Credit: Kinlee Whitney
Photo Credit: Olivia Reinhardt