Western Colorado University leaders and supporters have broken ground on what will likely be a $15 million project—renovating the nation's highest football stadium. The renovation is being made possible through a generous lead commitment by alumnus Paul M. Rady (class of 1978) and his wife, Katy. The gift comes on the heels of another transformative gift which established the Rady School of Computer Science & Engineering in partnership with the University of Colorado, Boulder.
A Gateway for the Community
The groundbreaking ceremony signaling the commencement of construction was held Friday, June 3. Among the special guests at the event were Paul Rady, Rick Watkins of Mesa Properties, Gunnison City Manager Russ Forrest, Gunnison County Commissioner Jonathan Houck, Board of Trustees members Kara Buckley and Erich Ferchau, and representatives from the Mountaineer Football Alumni Association.
"We are thrilled. The Mountaineer Bowl is a highly visible pillar of our campus and is a gateway for the community.  In its current condition, it does not represent the level of excellence we aim to achieve," said Interim President Nancy Chisholm. "We hope to inspire our alumni, community, students, and their families when they attend events at the complex.  Now, with Paul and Katy's generosity, we will have a facility that matches our one-of-a-kind, majestic views from Mountaineer Bowl."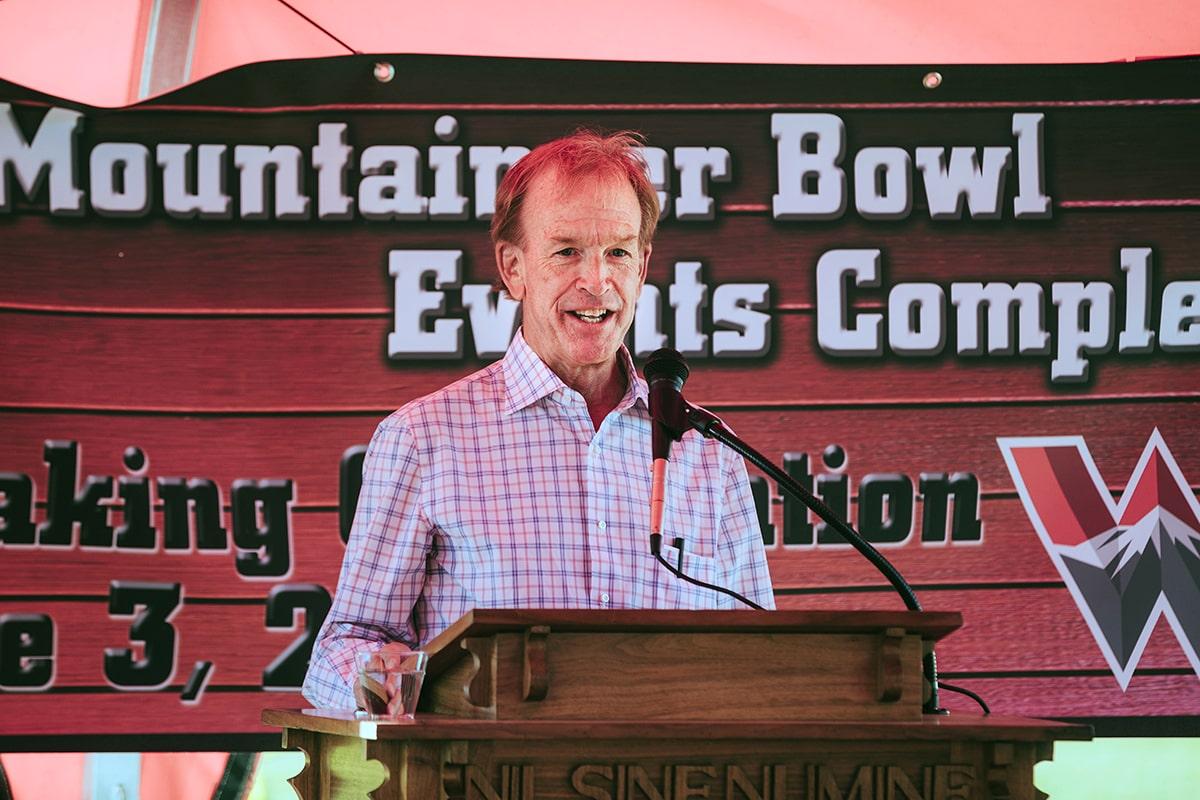 The New Complex Renovation
The renovation of the Mountaineer Bowl Events Complex will include:
A new 10,000 square-foot press box which will include locker and training rooms, a scorekeeper's box, coaches' boxes, broadcast booths, hospitality suites, filming platform, restrooms, and a concession area with a concourse  
A new 20,000 square-foot gateway entrance to the Mountaineer Bowl Events Complex,
A new ticket office, two locker and training room facilities, an officials' locker room, and restrooms
A new artificial turf playing surface with lighting that allows expanded use 
A new video/scoreboard with a filming platform
A resurfaced running track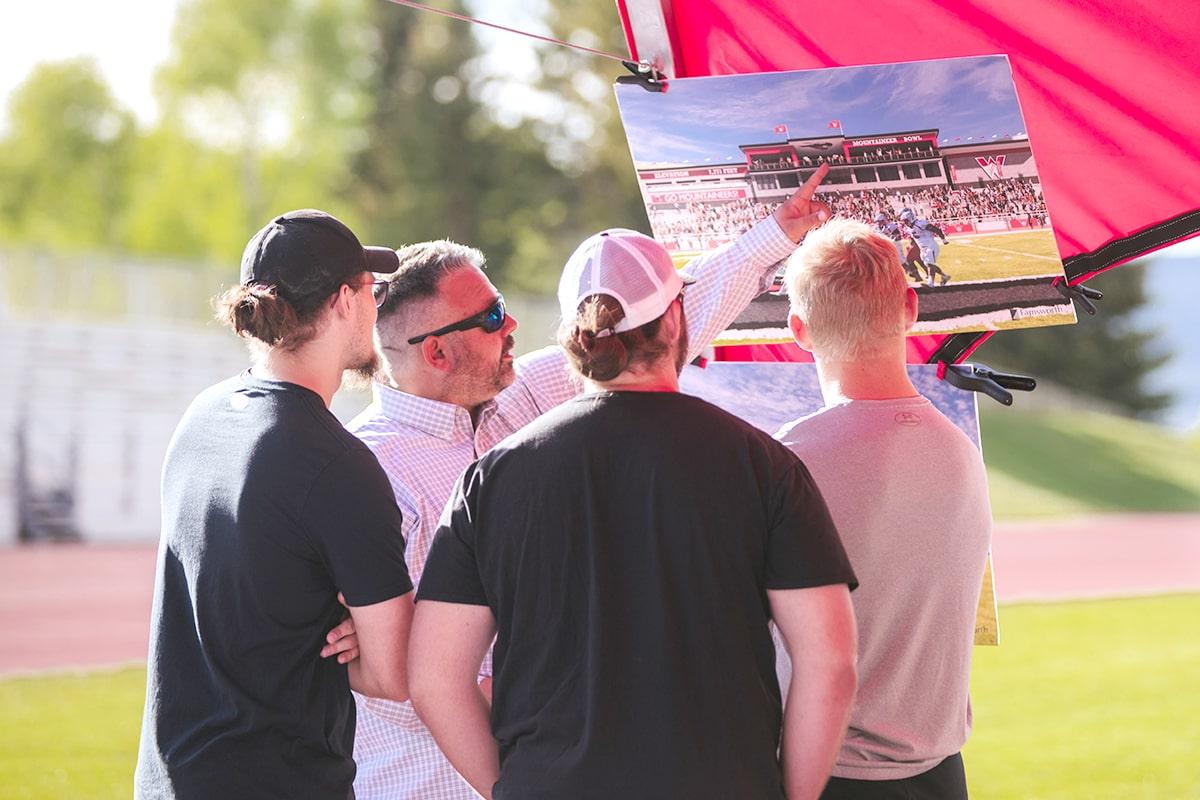 Expanding Western Athletics
 "Understanding the important role that athletics plays on campus, Katy and I want to complement Western's expanded academic programming with a well-deserved enhancement of the athletic core," said Paul Rady.
Fundraising for the new complex began last fall, with $1 million raised prior to Paul and Katy's commitment. Donations, including the $1 million previously raised and a collective goal of $2-3 million dollars, will be sought. Naming opportunities within the Western facility will recognize those who donated to the Mountaineer Bowl Events Complex.
Demonstrating a Vision for Excellence
"This has been a priority project for the university and athletic department for several years," shared Athletic Director Miles Van Hee. "Having Paul and Katy's commitment, along with the support of other generous Mountaineers, will allow us to fulfill this long-awaited dream, get a shovel in the ground right away and create a Mountaineer Bowl Events Complex that demonstrates our vision for championship-caliber excellence."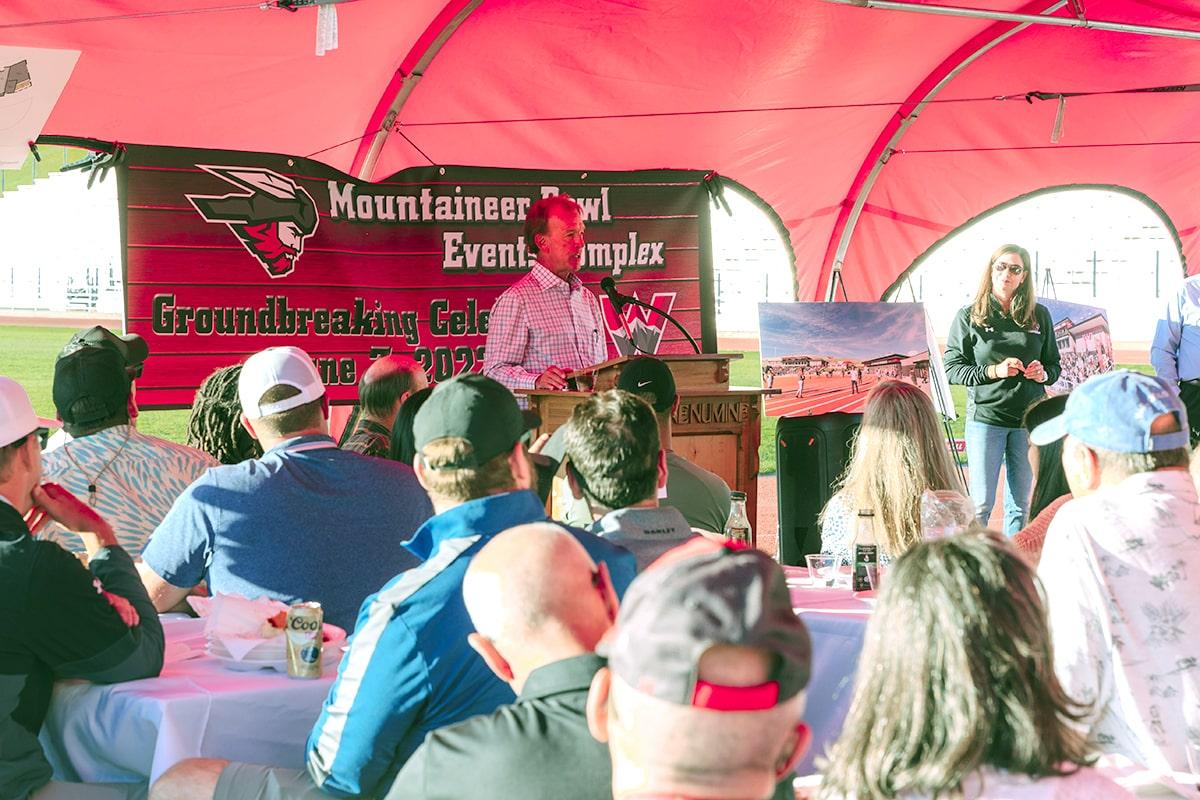 Recognizing and Empowering Student Athletes
Construction begins in Summer 2022. Mesa Properties, builder of the recently completed 75,000 square foot Gold LEED-certified Paul M. Rady School of Computer Science & Engineering Building will complete the project, with a goal of opening the new complex in Fall 2023. Farnsworth Group, the architect for the Rady Building, is also the architect for the Mountaineer Bowl Events Complex renovation project.
"Our student-athletes excel academically, retain and graduate at very high levels, and are leaders on campus," Chisholm concluded. "A renovated complex helps us recognize the critical role they play at our institution."
Get more Western athletics news at GoMountaineers.com.
Author Credit: Western Communications Staff
Photo Credit: Kate Wasson