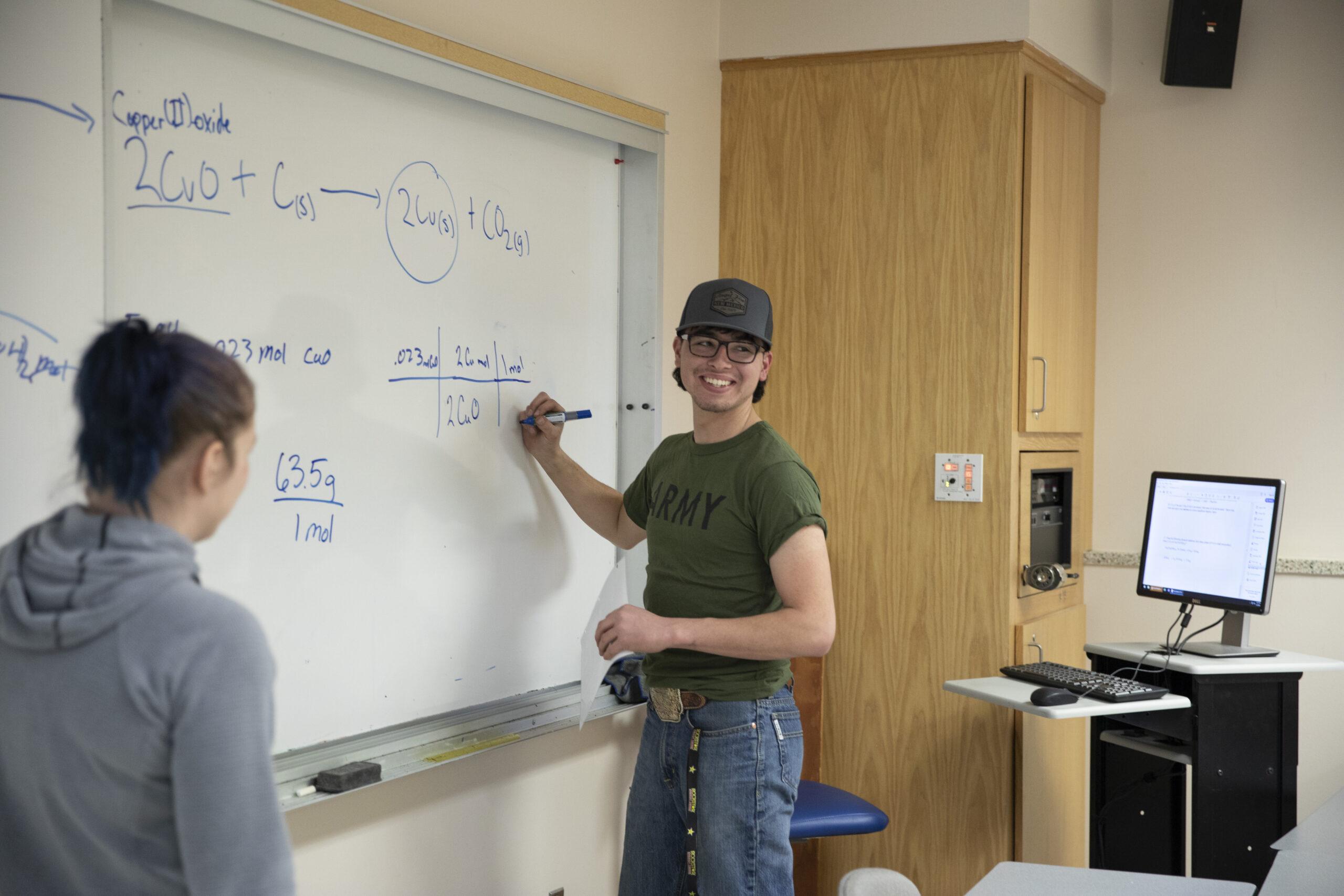 Welcome to the Lambda Learning Center.
The Lambda Learning Center (LLC) is a space where students, tutors, and professors get together and create a culture centered not only around understanding and mastering concepts and material, but with the goal of working together to experience success in math, computer science, and engineering classes, explore new ideas in STEM, and build community. Equipped with computers, dry erase boards, plenty of space to work alone or in groups, math journals, and STEM games, the LLC exists to facilitate student learning beyond the classroom. The LLC is a place where you can come to work on your homework independently or collaborate with classmates.
Location: Rady Building rooms 227, 229, and 231
Hours: Monday-Friday, 9 a.m.-8 p.m.
Contact information: llc@western.edu
For a detailed schedule of tutors and the classes they specialize in, click here.