With the growing impacts of a changing climate and the sustainability challenges that we face today, innovative sustainable systems are needed now more than ever. Western strives to be a leader in the greater Gunnison community by creating a sustainable campus and leading by example. Western is proud to partner with many local organizations within the community to launch creative and lasting projects.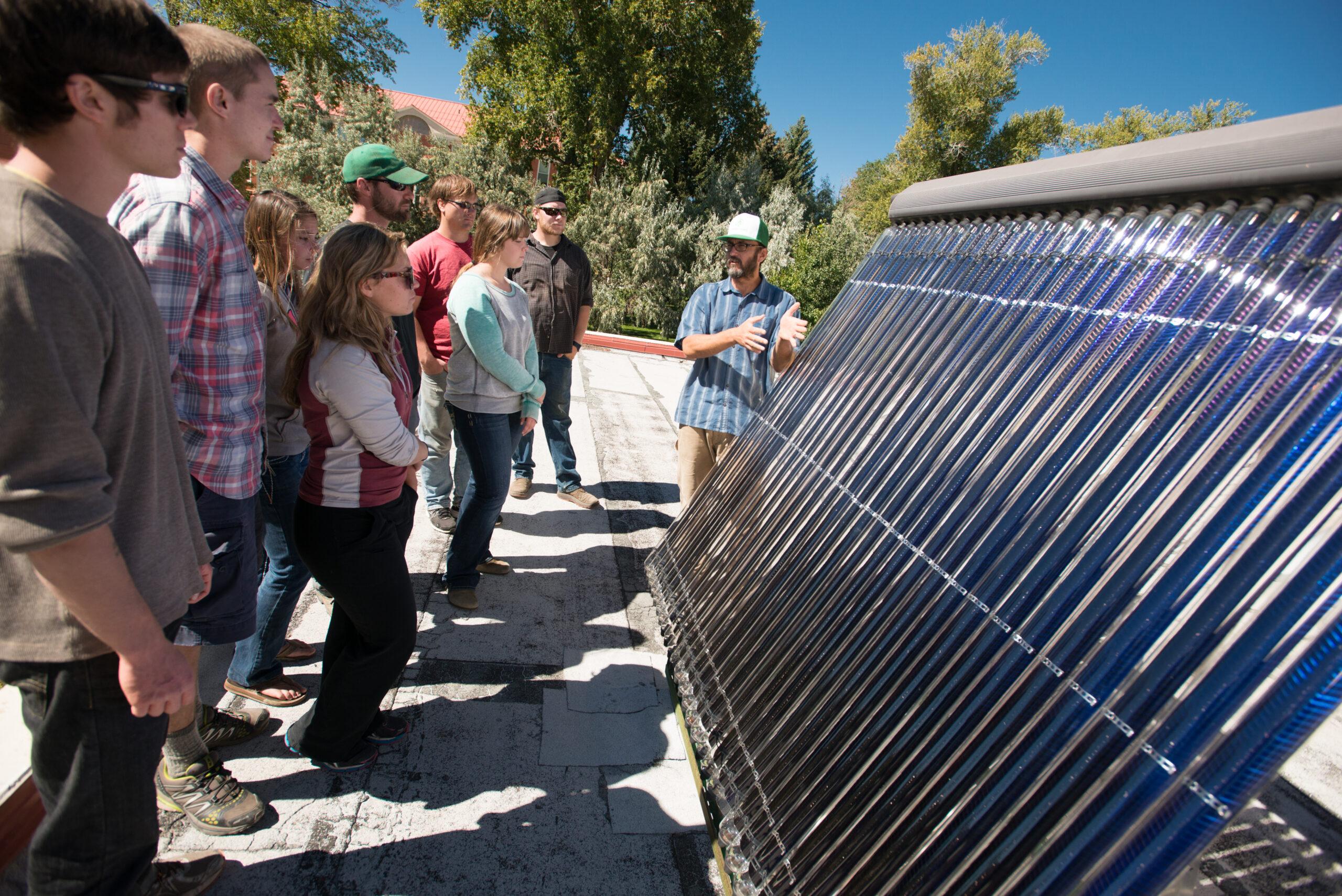 Solar Projects
Western has a Renewable Energy Fund that students contribute to in order to purchase renewable energy for campus. In the past, Western has had a contract with the city of Gunnison to purchase wind power each year through Renewable Energy Certificates (RECs). In 2020, Western entered into a partnership with the city of Gunnison to install a large solar array at the Gunnison airport. The parking lot will have a solar array installed as covered parking, and Western will receive a third of the 900-kW system to support our energy needs.
The Equitable Solar Solutions (ESS) project started at Western in a Clark Family School of Environment & Sustainability capstone class. ESS seeks to reclaim discarded but still-functioning solar photovoltaic equipment by repurposing used solar modules, inverters and mounts for developments in low-income communities. Students partnered with the city of Gunnison to install solar panels at the local community ice rink and direct the money saved on its utility bills to an energy assistance program for low-income residents. To learn more about ESS, click here.
Creating solar solutions
Western's Equitable Solar Solutions project repurposes discarded solar equipment to create impactful energy developments in low-income communities.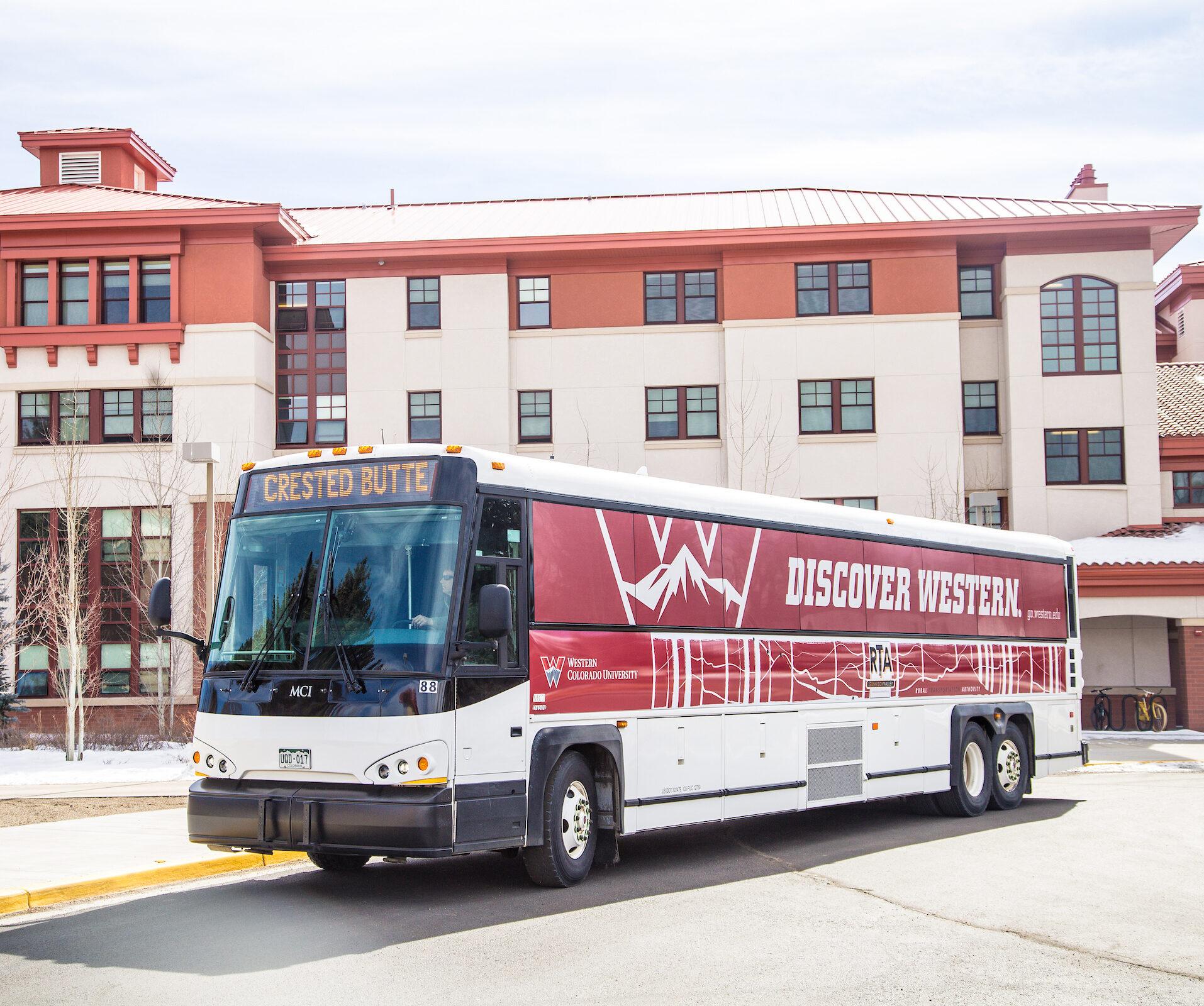 Local Bus System
Give your car a break! Western is proud to have an RTA bus stop on campus, located at Colorado St. and Ohio Ave. The Sustainability Fund supported installing a covered shelter for the campus bus stop. The bus does a loop around the town of Gunnison and then heads up to Crested Butte and Crested Butte Mountain Resort. Whether you need a ride to the other side of Gunnison or want to go skiing in Crested Butte, check out the RTA bus schedule. Service between Gunnison and Crested Butte is free and you can even bring sporting equipment with you, including skis/snowboards and bikes, depending on the season.
Serving the entire Gunnison Valley
Western's RTA bus stop provides easy, sustainable access to transportation from Mt. Crested Butte to Gunnison, helping the Mountaineer community reduce their emissions on the road.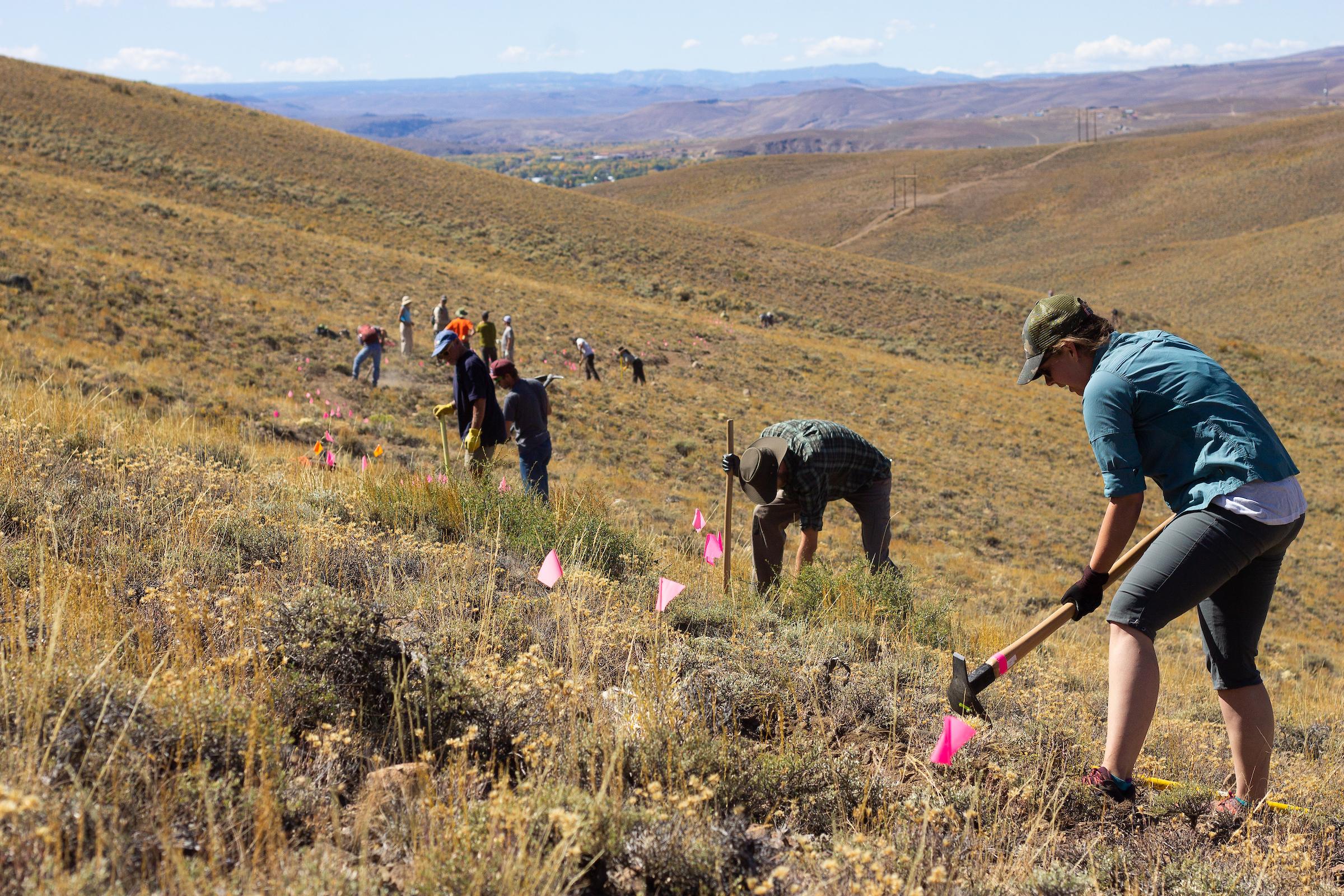 Center for Public Lands
Western Colorado University's Center for Public Lands (CPL) is a hub for cross-boundary land management and study. This training and resource center brings together students, land managers, and communities with a goal to develop creative responses to contemporary land management challenges. To do this, the CPL connects students to land management agencies and nongovernmental entities. Students' progress towards their professional goals, groups accomplish needed work, and together they learn how to navigate land management. The CPL values diversity and inclusion and aims to engage students from marginalized and underserved communities in high quality and affordable educational experiences.
CPL currently works on a number of projects with partners in the Gunnison Valley, including the Taylor Park Vegetation Management Project, in partnership with the US Forest Service, the Marble Lead King Loop Working Group, with Gunnison County and the Forest Service, and recreation planning in Crested Butte with the Gunnison County Sustainable Tourism and Outdoor Recreation Committee (STOR). Throughout the year, CPL invites the public to attend workshops, symposia, and other events designed to promote conservation. The purpose of these events is to equip participants with tools and resources to learn, develop, and apply best practices for collaborative land management and stewardship in their communities.
Giving back to the land
The Center for Public Land works to promote sustainable recreation within and beyond the Gunnison Valley through various conservation initiatives they spearhead each year.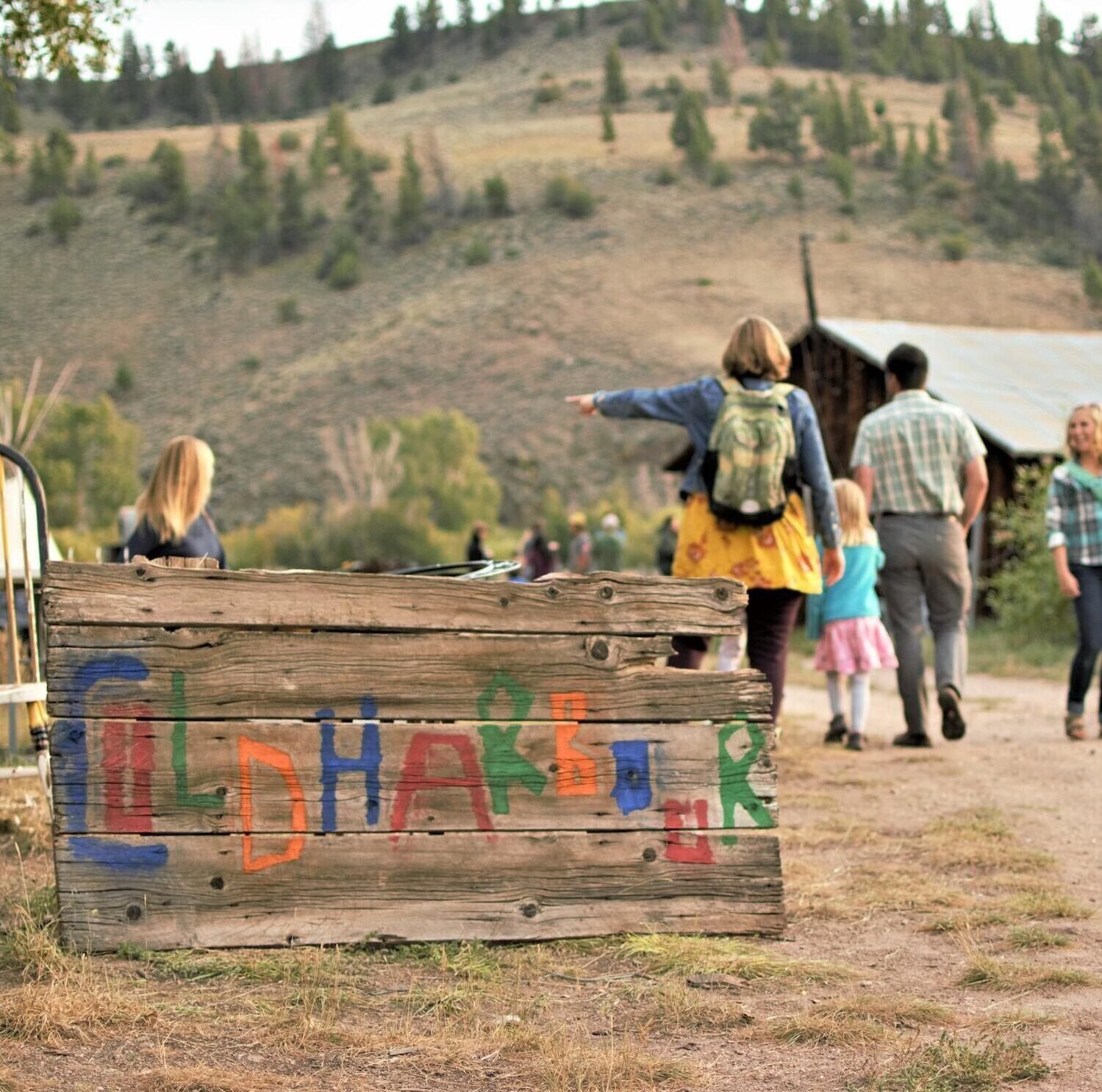 Coldharbour Institute
Coldharbour Institute is a learning laboratory for regenerative living practices. Coldharbour provides hands-on learning opportunities for Western students, graduate and undergraduate, to research, explore and learn about sustainability and regeneration of community systems. From solar projects to conservation practices, students engage with Coldharbour through service learning opportunities, internships, fellowships, and field trips. Students work directly with industry professionals and community members to envision a thriving community that is restored, revitalized, and ultimately regenerated through our interactions with the land. Click on their website to learn more about their programs and research.
Practical learning
The Coldharbour Institute provides students with a unique opportunity to discover regenerative living practices through hands-on study