Western Colorado University in Gunnison is home to America's most prolific collegiate Trail Running Team. Founded in 2013, the Trail Running Team functions as most any NCAA team under Western's innovative Mountain Sports program, which offers organized training, coaching, travel, scholarships and competition for student-athletes in skiing, snowboarding, mountain biking, road cycling, rock climbing and, of course, trail running.
The hundreds of miles of single-track trails that surround campus within the gorgeous Gunnison Valley in the heart of the Rocky Mountains provide the perfect training ground for the approximately 35 members of Western's Trail Running Team. There is a trail literally across the street from campus leading to 9,000-foot Signal Peak. There are 45 miles of single-track at nearby Hartman Rocks Recreation Area. And there are myriad trails with unparalleled scenery between Gunnison and Crested Butte, a.k.a. Wildflower Capital of Colorado, just 28 miles to the north.
"We haven't found another college or university that is doing this kind of unique trail running program," said Greg Chase, Western's Director of Mountain Sports. "We have regular practices. We have a year-round coach. We cover race entries. We travel en masse by van to races throughout the American West: Moab, Leadville, Phoenix … you name it. If you're a college student who's into trail running? We like to think there's nothing in college athletics like Western's Trail Running Team."
The team trains year-round, traveling to compete as nearby as Crested Butte—home to Emma Coburn, the 2016 Olympic bronze medalist in the women's steeplechase who at times trains at Western's indoor track (7,717 feet elevation) and outdoor track (7,771 feet). The team also competes at distances as long as 100 miles; for example, Western's Gordon Gianniny finished fourth overall in the 2018 Bighorn Trail 100 in June.
"The Mountain Sports program was one of my main reasons for coming to Western," said Gianniny, a senior Honors student who is majoring in Geology and minoring in Biology. "And it is without a doubt the largest contributor to my decision to stay here. The Trail Running and Nordic Skiing teams offer a fun, supportive and competitive environment that is truly unique in my experience. On top of that, they offer an easy way to explore the many amazing recreational opportunities in the Gunnison Valley, from skate skiing in Crested Butte to long runs in the West Elk Mountains."
In 2018, Gianniny was one of two members of Western's Trail Running Team selected to represent the United States at the third annual Youth Skyrunning World Championships in L'Aquila, Italy, on Aug. 3-5. Gianniny and Maddie Hart, who both transferred to Western to join the Trail Running Team, competed in both a Vertical Kilometer and a 21.6-kilometer course with 2,226 meters of climbing.
"My favorite part about the Trail Running Team is all the amazing people I have met as well as the amazing places we have been able to run in," said Hart, a junior Environment & Sustainability major with a minor in Biology. "I think running allows some of the closest friendships to form, and the trail team is filled with genuine, kind, excitable runners who I am lucky to be able to call my friends. In addition, being able to go on trips to the most amazing places—such as the Grand Canyon and Ouray­—and run with these amazing people is my favorite part of the team."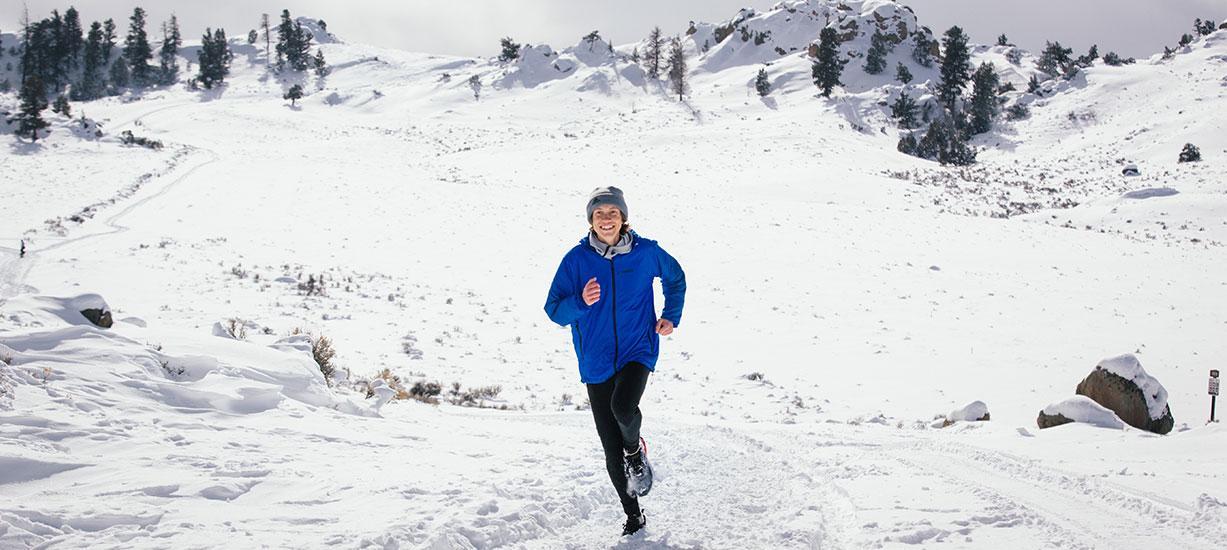 For the second consecutive year, Western's Trail Running Team is sending a contingent to Europe in the summer to compete internationally. Three male and three female student-athletes will travel to Gastein, Austria, for the 2019 adidas INFINITE TRAILS World Championships (aIT) on June 27-30. The event features a three-runner relay over three different distances with three unique route profiles across more than 120 kilometers with 7,000 meters of vertical.
Western's trip to aIT is fully funded, compliments of adidas Terrex, which has generously agreed to provide airfare, lodging, race entries and meals as well as adidas Terrex shoes, product and accessories for Western's trail runners.
Trail Running Team coach Josh Eberly announced the roster this spring. The female team: Rya Berrigan (alternate), Kendall Cox, Hart and Elle Walton. The male team: Skylar Drakos, Jeshurun Small and Brian Whitfield.
"I came to Western for the Mountain Sports offered here, and I was able also to study the degree that I wanted," said Small, a junior from Golden who is majoring in Chemistry and minoring in Math. "Western was the only school in the country that provided trail running and ski mountaineering as sports. I have loved the mountains from an early age; this was the school that would give me a chance so that I could be competitive in both disciplines. After attending here, it has taught me hard work and how to be successful within both athletics and academics. I would not be where I am in the sport without the help of Western.
"With our new partnership with adidas Terrex allowing us to compete in Austria, I look at this trip as the cherry on top of the sundae because our team is grateful to have this opportunity. Hard work and dedication are what got our team to where it is today."
In addition to making its mark on the racing scene, Western's Trail Running Team is starting to influence the very sport itself, according to Eberly.
"In the world of trail running and ultrarunning, it really was once just an 'old-guy sport,' " said Eberly, who won an NCAA Division II national championship at Western in the 10K, enjoyed a professional running career and, most recently, won the 2018 Leadville Silver Rush 50 Run. "Mainly, the older guys crossed over to do these trail and ultra races. Now, we are introducing these kids to the trail/ultra world at a young age, which will directly affect the competitiveness and landscape of the sport."
Western's Trail Running Team has even captured the attention Jamil Coury of Run Steep Get High. The ultrarunning luminary published video on his YouTube channel of a recent Homecoming visit to campus that included a trail run with the team: "A COLLEGIATE TRAIL RUNNING TEAM!"
"These kids are the future of trail running," Eberly said, "and adidas Terrex and Western's Mountain Sports program have invested in showcasing this."
Story by Bryan Boyle, Marketing Communications. Top and bottom photos by Jeremy Wallace. Middle photo courtesy of Western's Mountain Sports program.