Dear Partner,
How can a small liberal arts university in the heart of the Rockies transform our relationship with the environments we call home? How can generations of students dedicate their talent, vision and energy to building socially and ecologically resilient communities across the globe? How can we empower students to lead sustainability organizations without leaving those same students with excess debt? These are the questions that moved us to launch Western's Clark Family School of Environment & Sustainability (ENVS). We invite you to strengthen our extensive web of community resilience projects by helping students cultivate livelihoods based on their values.
OUR MISSION: We empower students to foster community transitions to ecologically resilient, economically sustainable, and socially just energy, food, water and land-use systems.
OUR VISION: We enact new ways to thrive in the American West, in worldwide mountain communities, and as global citizens through academic programs, public events, faculty research and student projects.
OUR VALUES: We deliver experiential and student-centered education, scientifically-informed decision-making, interdisciplinary learning, global networks of place-based change, cultural inclusivity and social justice and cross-boundary (public/private, urban/rural, local/global) environmental stewardship.
Our Colorado home serves as both our regional classroom and as our global springboard. Beginning over two decades ago with the ENVS undergraduate program, our students have monitored forests on snowshoes, managed a campus organic farm as a local business, addressed climate change on Colorado's Western Slope, and partnered with diverse global communities. In 2014, we added a Master in Environmental Management (MEM) program. Each MEM student completes a 600-hour project for an organization anywhere in the world. Over 80,000 hours of MEM projects have served community organizations across Colorado, the American West, and as far as Kenya, the Himalayas and Costa Rica.
In addition to solution-focused academic programs, the Clark School includes major conferences and public initiatives under two centers: the Center for Mountain Transitions and the Center for Public Lands. In 2018, the High Country News editorial staff joined us, connecting environmental education with place-based communication. This is our emerging future: imagine faculty researchers, student project leaders, experiential learners, community conference directors and leading writers coming together to wrestle over the future of the West and the world—here at the headwaters of the West. We hope you can join us!
From the Headwaters,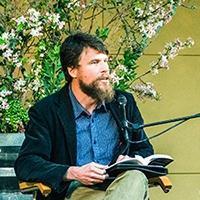 John Hausdoerffer, Ph.D
Dean, Clark Family School of Environment & Sustainability
jhausdoerffer@western.edu
(970) 943-3450
Initiatives & Scholarships
Our capital campaign is focused on named endowments providing scholarships for Master in Environmental Management students. Some of the endowment possibilities are:
Centers
Education
Diversity
Resilience
Sustainability