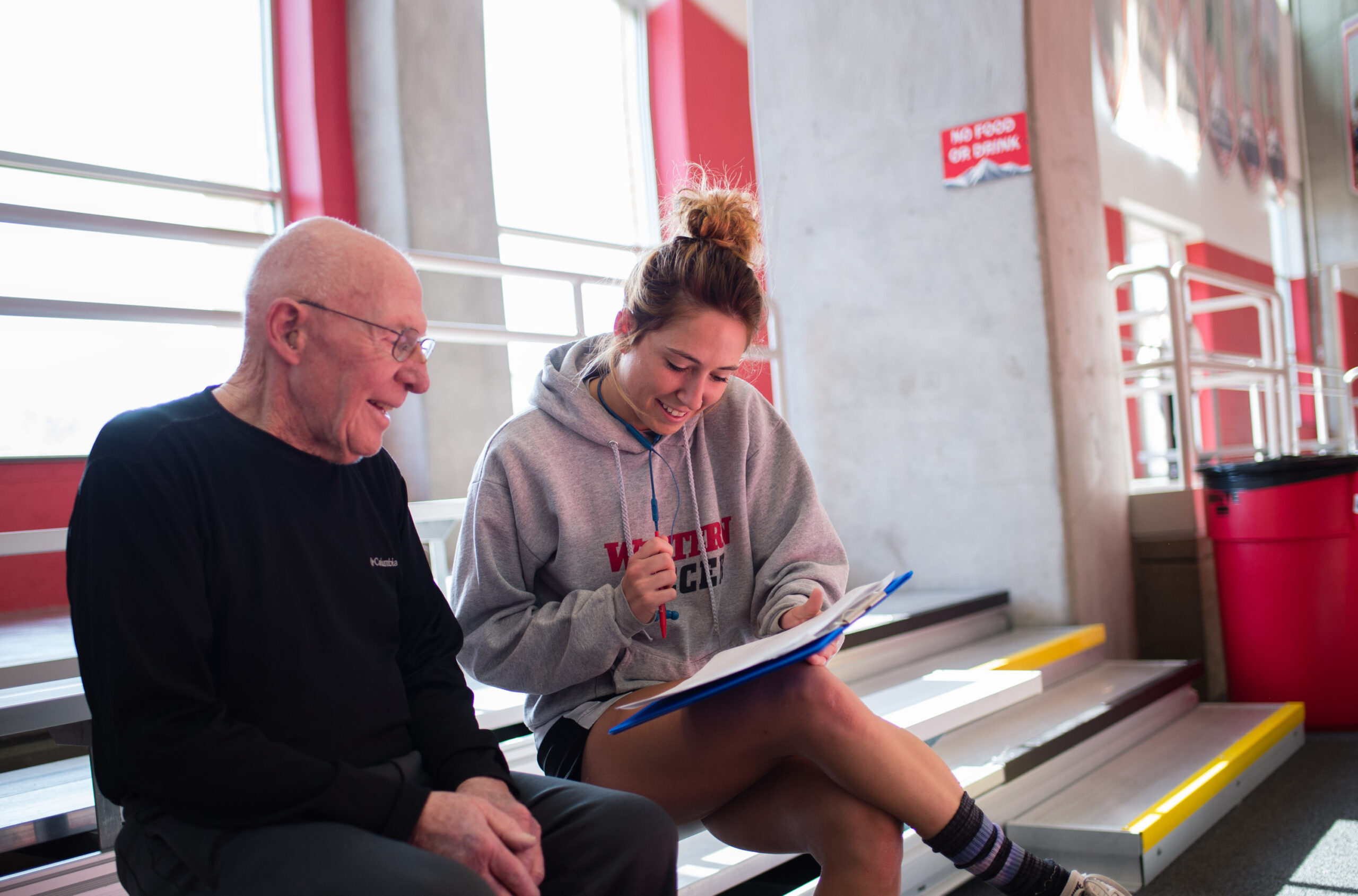 The effectiveness of the ACE Integrated Fitness Training model
Researchers: Devan E. Haney and Lance C. Dalleck
​Purpose:  It is well accepted that regular exercise has positive effects on health outcomes related to cardiovascular morbidity and mortality.1 However, emerging evidence suggests individual variability in exercise-induced changes in common cardiovascular disease risk factors, with some individuals actually experiencing adverse responses (a response in an unfavorable direction) when exposed to regular exercise.2-4  In a recent paper2 it was reported adverse responses in individual cardiovascular and metabolic (cardiometabolic) risk factors ranged from 8 to 13% in sedentary adults undergoing 4 to 6 months of aerobic exercise training. Whether the heterogeneity in response to exercise is in part due to the traditional 'one size fits all' approach to the exercise prescription is unknown.  Recently, it has been identified that a more individualized and evidence-based approach to the exercise prescription is needed.3  One such strategy that supports an individualized approach to the exercise prescription is the ACE Integrated Fitness Training (IFT) model.  Developed by the American Council on Exercise, the ACE IFT model is a systematic approach to designing programs based on the unique abilities, needs and goals of each client.5 The ACE IFT incorporates components of both cardiorespiratory training, and functional training and resistance. However, scientific evidence supporting the effectiveness of the ACE Integrated Fitness Training model is lacking. Finding from this study have now been published in the Journal of Fitness Research (see here).
---
Physiological implications of Acli-Mate® on repeated mountain bike time trials
Researchers: Isaiah St. Pierre, Devan Haney, Erin Smith, Adam Skinner, Sam Van De Velde, and Torrey Waterson
 Purpose: The purposes of this study was to investigate the effects of consuming Acli-Mate® versus a placebo drink three days prior to maximal time trial performance in healthy, experienced mountain bikers. The focus was directed towards determining the differences in lactate accumulation, hydration, fatigue, heart rate (HR), and rate of perceived exertion (RPE) between the Acli-Mate® and control group. We predicted that those taking Acli-Mate® would see improvements on all measurements.​
---
Ischemic preconditioning benefits in performance for competitive endurance runners
Researchers: Samuel Van de Velde,  Isaiah St. Pierre, Devan Haney
Purpose: The purpose of this study was to assess the use of late stage ischemic preconditioning (IPC) as an ergogenic aid during endurance trail running competition. 12 experienced trail runners running in the Moab Trail Marathon and Half were paired based on and split into IPC and control groups to compare blood lactate and race performance. Magnitude-based inference analysis revealed that IPC is likely an ergogenic aid for endurance performance.
The acute and chronic health benefits of TRX Suspension Training in young and middle-aged adults
Researcher: Erin Smith
Purpose: 1. To quantify the acute cardiovascular and metabolic responses to TRX Suspension Training.  2. To determine the effectiveness of an 8-week TRX program at improving cardio respiratory, muscular, neuromotor, and flexibility and positively modifying cardio metabolic risk factors. Findings from this study have been published in the International Journal of Research in Exercise Physiology (see here).
---
Does creatine supplementation offer protection from Acute Mountain Sickness?
Researchers: Torrey Waterson, Kate Bailey, Brandon Stephens and Matthew Merkens
Purpose: The purpose of this study was to investigate if Creatine Ethyl Ester could improve cognitive performance and decrease symptoms of acute mountain sickness (AMS) while in hypoxic conditions.  In this study we examined the effect Creatine Ethyl Ester (CEE) supplementation had on symptoms of AMS and cognitive decline at high altitude. Testing measurements included Blood Pressure (BP), Heart Rate (HR), O2 Saturation (SpO2), Cognitive Testing (SMMSE), Functional Testing (Timed boot tying), and AMS through use of the Lake Louise Questionnaire (LLQ) scoring system between the CEE and control group.  It is our premise that CEE is used as an energy buffer in the brain in the lack of oxygen, maintaining a stable ratio of ATP to ADP, thus reducing AMS symptoms and improving cognitive function.
---
Effects of ischemic preconditioning on physiological variables at high altitude
Researchers: S. Keeling, A. Padilla, A. Skinner, and E. Smith.
Purpose: This study was designed to examine the effects of late phase ischemic pre-conditioning during a 36 hour sojourn at 3000m accompanied by an 18km hike to a summit of 4300m. The question we aimed to answer was twofold: (a) Did ischemic preconditioning mitigate the effects of altitude on arterial O2saturation? (b) Did ischemic preconditioning attenuate symptoms of acute mountain sickness during this bout?
---
Does Ischemic Preconditioning Effect Performance in Ski Mountaineering?
Researchers: S. Keeling, A. Padilla, B. Stephens, K. Bailey, S. Fryover
Purpose: To understand the effects of Remote Ischemic Preconditioning (RIPC) prior to ski mountaineering, specifically, whether RIPC helps combat symptoms of acute mountain sickness and leads to improved performance.
---
We know women and men have different physiology, but why are training guidelines similar?
Authors: Dr. Lance Dalleck, Erin Smith
Read More
---
Biological Variability in Maximum Oxygen Uptake at Altitude
Researchers: Smith E, Van De Velde SS, Waterson TA, Buchanan CA, Dalleck LC.
Purpose: To assess the amount of biological variability that occurs during graded maximal exercise tests. The implication of biological variability can provide insight to how effective training interventions actually are with documenting know % of biological variability between tests.
Read More
---
Cold weather training for fat bike racing and/or recreational riding
Researchers: Erin Smith, Devan Haney
---
Evidence based practice: Training for recreational ski mountaineering
Researchers: A. Skinner, I. St. Pierre, and T. Waterson.
Purpose: An evidence-based program including training, nutrition, and environmental factor considerations designed for implication in  recreational ski mountaineers.
---
Evidence-based Strategies for Helping Clients Improve Endurance Performance
Authors: Lance C. Dalleck, Ph.D., Ryan M. Weatherwax, M.S., and Isaiah St. Pierre
Purpose: This article reviewed recent articles on how to improve the endurance performance triad of VO2max, lactate threshold, and economy.
Read More
---
Effects of Exercise Training with a Sauna Suit on Cardiovascular Health: a Proof-of-Concept Study​​.
Researchers:  Van De Velde SS, St Pierre IA, Byrd BR, Fargo JS, Loring LB, Dalleck LC.
Purpose: To assess the potential physiological benefits following training intervention with simulated heat.
Read More
---
Balance Impairment, Osteoarthritis, Sarcopenia and more: 10 Key Exercise Programming Tips for Older Adults
Authors: Lance C. Dalleck, Ryan M. Weatherwax and Devan E. Haney
Read More