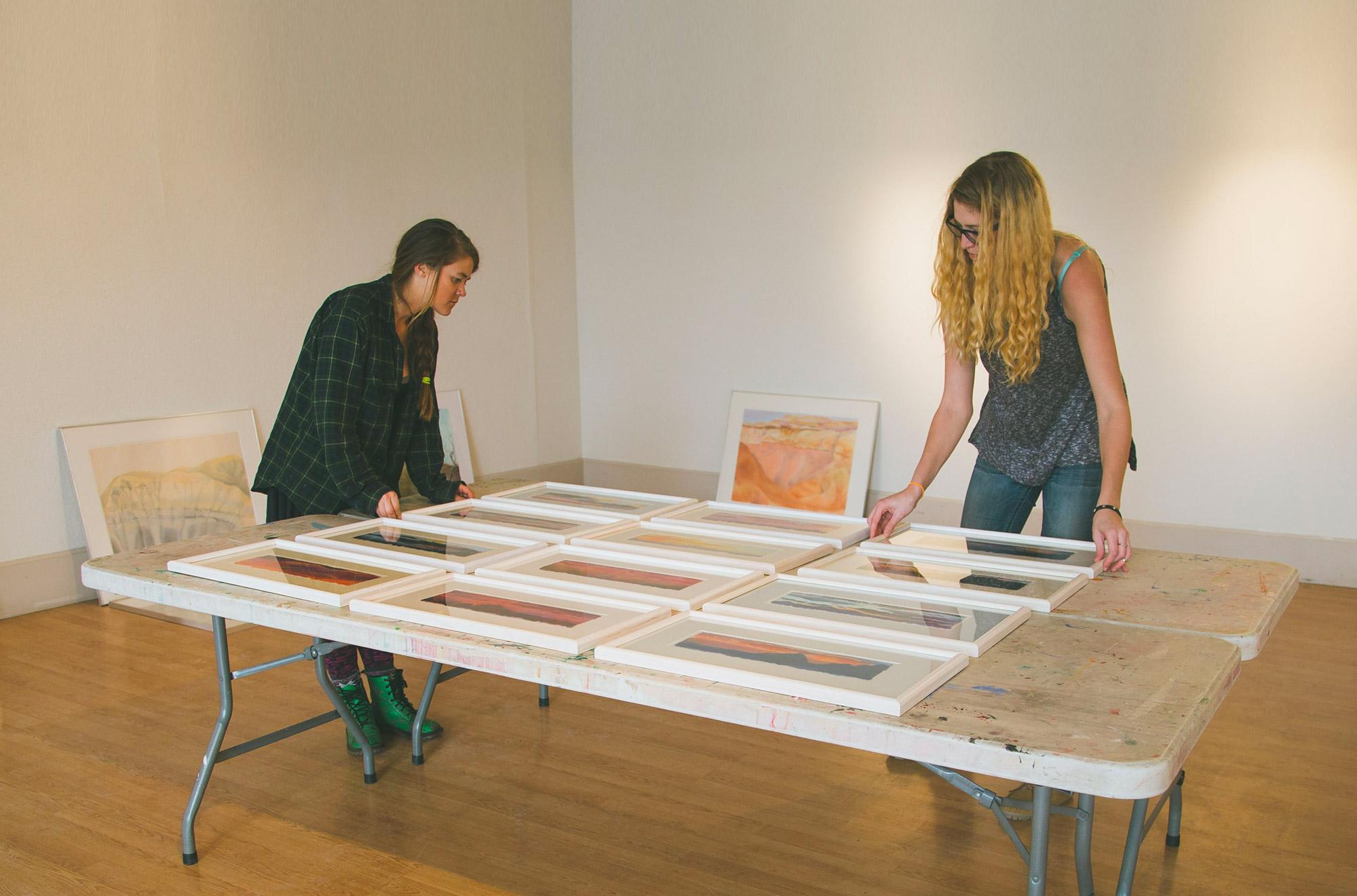 Western's M.A. in Gallery and Museum Management (MGMM) program is a fully-accredited, professional terminal degree specifically focused on the content understanding, methods and skills necessary for professions in arts management; art gallery, art museum, and art collections management, directorship and sales; and exhibits specialization (design, preparatorship, installation, curatorship).
What is Gallery Management?
Gallery Management explores the various aspects of running a museum or gallery from meeting customer needs, collection handling, restoration and business administration. Usually studied at a postgraduate level, students expand their broader professional experience in the industry by acquiring practical expertise in their chosen field and management skills.
What topics does the degree cover?
Design
Preparatorship
Installation
Curatorship
What will I study?
Western's MGMM program emphasizes the development of practical, managerial and entrepreneurial approaches to increasingly complex demands in the professional sector of exhibiting, collecting and selling art objects. The MGMM offers a "hybrid" low-residency learning environment of online courses, combined with residencies in both the program practicum on the Western campus and an arranged internship at an art gallery or museum.
Sample modules:
The Business of Museums
Care and Management of Collections
Heritage Resource Management
Presentation Management
Curatorship Topics
Why study Gallery and Museum Management?
Museum and gallery management offers a clear pathway into the heritage sector.
As the course involves management and business components, graduates may achieve better career progression and a salary increase.
Students usually develop a high level of practical expertise, strong communication skills and a keen eye for detail.
Potential career routes
Conservation
Arts education
Exhibition planning and design
Museum and gallery management
Similar areas of interest
Archaeology
Anthropology
History
Cultural studies
Art/design
Art history
How can I apply?