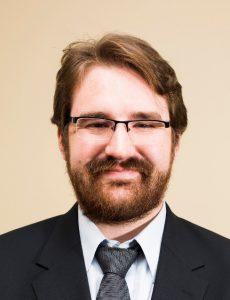 Profile
---
"At Western, you really have the opportunity to work closely with the faculty, which helped me gain a very real depth and breadth of knowledge in my field."
I work for CRMCulture, a company in the Boulder area that was founded by a Western grad. I had found a good job right after graduation but when friends I had made at Western invited me to interview here I realized this was where I wanted to be.
While attending Western, I was able to be a Computer Science tutor. This provided the opportunity to really immerse myself in the material, as well as forge close partnerships with the other students that I still have today.
I supported myself while in school with a job in the campus IT department. This experience was invaluable to me as it helped me walk out of the door with some actual experience that I applied in my first career position. Many of the CIS students find work there and it really helped to have a job that would be useful in my career.
Western's location is nothing short of breathtaking. The opportunities for outdoor activities is astounding. Summers full of hiking, rock climbing, rafting and mountain biking. Winters full of skiing – both downhill and cross country. Plenty to keep busy with, no matter what you're into.
A variety of options in the curriculum provided a challenge for me. I was inspired to pursue a philosophy minor, which helped really expand my worldview outside my major. It was tough, but I worked hard at it and had plenty of support along the way.
In addition to my class work, I became involved in the robotics group. This included a trip to visit Harvey Mudd college in California and attend an artificial intelligence conference to show off our work.