The Academic Support Staff
The Academic Resource Center provides advising services to current and future students on a multitude of topics. The academic support staff assists them in creating, assessing and revising a personalized plan to achieve student goals.
Here's more about the people who make it happen.
Let's Meet the Team
---
Mikay Elliott is the Assistant Director and the Front Office Manager of the ARC. She coordinates all study away and exchange programs, serves as an academic advisor for first- and second-year undeclared students in the Exploratory Program, and oversees programming and academic advising for international students on campus. Additionally, she serves as a lecturer in the CALL department, teaching introductory Spanish. She earned a Bachelor of Arts in International Studies in 2014 and has completed the coursework for a Master of Arts in Global Policy, defending her thesis in the fall of 2021; both degrees from University of Oklahoma.
---
Cheyenne Terry, Disability Services & Testing Coordinator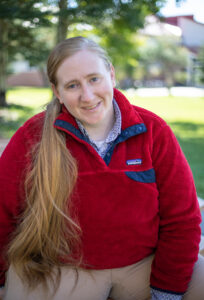 Cheyenne Terry coordinates all academic accommodations for students with disabilities and facilitates placement and CLEP testing.  She completed a Bachelor of Arts in English in 2015, and Master of Science in College Student Personnel in 2017, both degrees awarded from Arkansas Tech University, all as a non-traditional student with a disability.  She has been at Western since October 2017. She finds that her unique experiences help her to relate to students and help them on their journey through college into the next phase of their lives.
---
Emily Eads, Exploratory Program Coordinator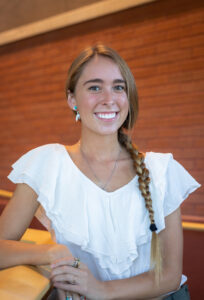 Emily Eads is the Exploratory Program Coordinator and an advisor for undeclared students. As an undergraduate student at Western, she held several work-study jobs that promote student success such as an Ambassador, Peer Academic Leader and EPIC Mentor. She was nominated as the commencement speaker and she graduated Summa Cum Laude in May 2021, with a Bachelor of Arts in English and Politics & Government—Pre-Law with Honors. She is currently in the Graduate Program in Creative Writing at Western studying Poetry.
---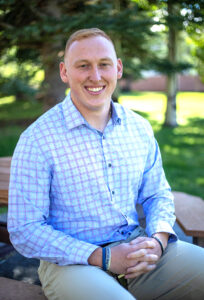 Spencer Smith is the Success Advisor and assists students with academic success strategies such as time management, goal setting, study habits, test taking strategies and more. He coordinates the Turning Point Program for students on academic probation and facilitates new student advising and registration. This is his senior year (2021) of playing football as a tight end for Western, go Mountaineers! He completed a Bachelor of Arts in Sociology—Criminal Justice and Psychology with a minor in Pre-law, May 2021. He is currently a graduate student at Western in the first cohort of the Master of Behavioral Science in Rural Community Health.
---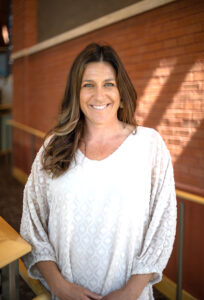 Katie Wheaton has been at Western since 2011, and the director of the ARC since 2017. She holds a Bachelor of Arts in International Studies (2004) from the University of Missouri and a Master of Education in Adult Education, Workforce Training and Human Resource Studies (2011) from Colorado State University. Katie is passionate about student success, retention and persistence.
---
Discover Western
Interested in learning more about the great opportunities and resources available at Western? Check out information about our Academic Resource Center, and schedule a session with one of our advisors today.
Author Credit: Katie Wheaton
Photo Credit: Jessica Cusick, courtesy