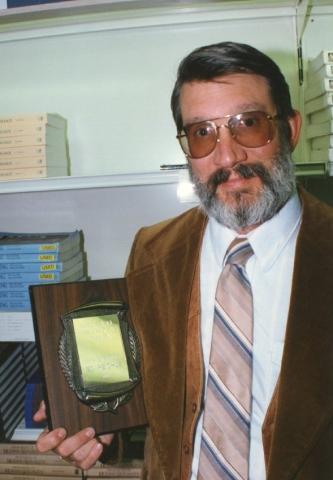 Ed Reichle passed away on Jan. 2, 2017 after a year-long battle with leukemia. He began his career with Western in 1976 as Storekeeper in the Bookstore. He was promoted to Bookstore Manager in 1980 and served in that role until 2003 when he retired. He also served in the US Navy from 1968 to 1972 and graduated with a Bachelor of Arts in History from Western in 1979.
Services for Ed will be held in Gunnison this coming Saturday, Jan. 7, at 10 a.m. at St. Peter's Church.
"For those of us who had the privilege of working with Ed, he will be remembered for his love for and dedication to Western and the students and staff that worked for him and, of course, his signature mustache," said Brad Baca, Executive Vice President and Chief Operating Officer.