The Education Department's Exceptional Resident Award for 2018-2019 has been awarded to Jessica Miller.
Jessica completed her residency at Fernwood Elementary in Northshore School District in Bothell, Washington with Danyel Joyer. She will earn her license in Elementary Education with a Culturally & Linguistically Diverse Educator (CLD) Endorsement. Jessica was chosen as a recipient of this award because in the eyes of her mentor teacher, clinical coach and instructors at Western she stands out as a promising educator by showing respect for differences, demonstrating a growth mindset, exhibiting curiosity and applying it in innovative ways in her teaching and demonstrating leadership. Ms. Miller has shown these characteristics and many more which is indicative of her deserving this esteemed award.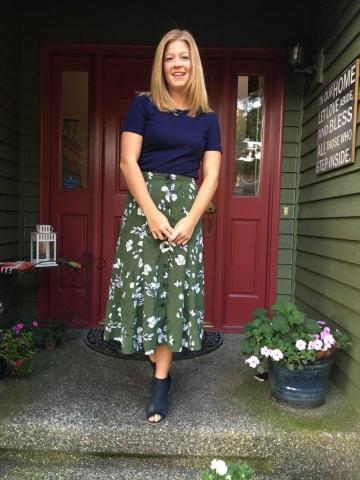 Jessica engages all of her students in learning by demonstrating an appreciation and high level of respect for the cultural diversities in her classroom. An example of this is through her intentional selection of books for her students that inspire learners about the importance of kindness and also to celebrate that differences are what make them special. Jessica's mentor has stated countless times that Jessica has a natural ability to connect with her students while maintaining a culture of high expectations. She builds strong relationships and is thoughtful in discovering ways to attract a wide range of children to desire to learn. She checks in with students to ensure understanding of the concept, and is flexible in differentiating instruction for those who might have a difficult time understanding. Lastly, Jessica has shown leadership in taking initiative to be part of the entire school team. She has collaboratively worked with her grades team of teachers, parent, special educators, and more—she most certainly is well loved and celebrated amongst all that she has worked with throughout the course of the year.
The Education Department is honored to provide the Exceptional Resident Award to Jessica Miller, she is passionate and dedicated to the teaching profession and most certainly will be a memorable educator in the eyes of all children she teaches.
-Jennifer Whitacre, Clinical Coach